A List of All Harley-Davidson Dealerships in New Jersey (2021)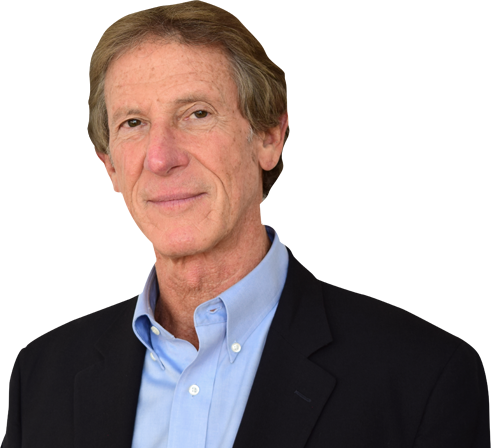 Jerry Friedman is a NJ motorcycle accident lawyer who loves motorcycles just as much as his clients do. Below is a list of Harley-Davidson dealerships in New Jersey and dealerships that buy and sell new or pre-owned Harley-Davidson motorcycles as well as offer motorcycle parts, accessories and services like repairs and maintenance. If you are a motorcycle rider in need of help after an accident, reach out to our New Jersey motorcycle accident attorney. Call Jerry Friedman at 1-800-529-4464 to set up a free and confidential legal consultation.
Barb's Harley Davidson
This dealership has won multiple awards over the years, including six Harley-Davidson Bar & Shield Awards, a Harley-Davidson Credit Eastern Dealer of the Year Award, and a Top V-Rod Sales Award. The dealership has eight full-time factory trained workers and sixteen working lifts.
926 E. Black Horse Pike
Mt. Ephraim, NJ 08059
(856) 456-4141
Harley-Davidson of Ocean County
Established in 2000, they are a top-rated dealership having won numerous awards. They have won the Gold Bar and Shield Award among others. They offer Harley-Davidson enthusiasts a full-service dealership experience.
300 Route 70
Lakewood, NJ 08701
(888) 907-4658
Garden State Harley-Davidson
A full-service dealership that sells motorcycles, parts, and accessories for Harley-Davidson riders. Their inventory includes both new and pre-owned motorcycles.
1775 Route 10 East
Morris Plains, NJ 07950
(973) 898 7100
Williams Harley-Davidson
This is one of the oldest Harley-Davidson dealerships in the state, established in 1928. They provide an excellent selection of new and pre-owned motorcycles as well as parts and accessories.
1100 US HWY 22W
Lebanon, NJ 08833
(908) 236-0767
Liberty Harley-Davidson
A family-owned business since 1954, this is a full-service Harley-Davidson dealership. They offer sales of new and pre-owned bikes as well as parts and apparel.
12 W. Milton Ave.
Rahway, NJ 07065
(732) 381-2400
Bergen County Harley-Davidson
The 25,000 square foot building offers a variety of motorcycles, both new and pre-owned. All technicians are Harley-Davidson certified. In addition to bikes, the dealership offers bike services, parts, and apparel.
124 Essex St.
Rochelle Park, NJ 07662
Sales: (201) 729-3932
Services: (201) 380-1353
Parts: (201) 279-6485
Shoreline Harley-Davidson
An authorized Harley-Davidson dealership serving the Jersey Shore and Central Jersey. They offer a full line of Harley-Davidson motorcycles, new and pre-owned. They also offer motorcycle service from knowledgeable technicians.
136 Monmouth Road
West Long Branch, NJ 07764
(888) 788-3458
Atlantic County Harley-Davidson
Offering new and pre-owned Harley-Davidson motorcycles, this dealership is staffed by knowledgeable people who are just as enthusiastic about Harley's as you are. They also offer bike services and parts.
219 E. White Horse Pike
Galloway, NJ 08205
(609) 652-5555
Nick's Custom Cycles
Seller of pre-owned Harley-Davidson's and new and used Harley-Davidson parts. There are certified mechanics on site who offer maintenance services, repairs, and rebuilds. They boast a large selection of new and used parts for Harley-Davidson bikes.
721 Lebanon Ave.
Williamstown, NJ 08094
(888) 895-2652
Cycle Smart NJ
Dealership of pre-owned motorcycles, including Harley-Davidson's. They offer a large selection of pre-owned bikes and can buy your bike or offer a trade-in deal.
1205 NJ-73
Mt. Laurel Township, NJ 08054
(609) 349-7220
The Cycle Exchange
Dealership of pre-owned motorcycles, including Harley-Davidson's. The dealership offers a wide variety of motorcycles and other vehicles.
1393 Rt. 46
Ledgewood, NJ 07852
(973) 927-6200
65 Main Street
Andover, NJ 07821
(973) 786-6966
Motorcycle Center
Dealership of pre-owned motorcycles, including Harley-Davidson's. The business offers bike parts as well as bike services like repairs and maintenance.
280 State Rt. 18
East Brunswick, NJ 08816
(732) 2257-8821
The Good Old Motorcycle Parts Company
This business specializes in stock and custom parts for vintage Harley-Davidson motorcycles. They stock a variety of parts from transmission to electrical to engine and beyond. The knowledgeable staff can help you find exactly what you are looking for.
49 Harrison St.
Hoboken, NJ 07030
(201) 683-8977
Black Hills Custom Parts
Authorized dealer of parts and accessories for Harley-Davidson's. The team here prides itself on repairing bikes to the best of their abilities and never cuts any corners. They can provide you with the parts and services you need to get your bike back on the road.
80 Rt. 46
Rockaway, NJ 07866
(973) 983-0200
Jersey Shore Powersports
Dealership sells a variety of vehicles, including pre-owned Harley-Davidson motorcycles. They also offer a variety of parts, accessories, and services for your motorcycle.
656 HWY 35
Middletown, NJ 07748
(732) 391-4759
Keep Your Motorcycle in Working Order
Motorcycle accidents can happen when bikes are not working properly or have not been maintained. Many of the above dealerships can help you replace and repair damaged parts and offer repair services on damaged bikes. It is better to invest the money now in a bike that works great than to pay for it later out of your insurance after an accident. For help with a motorcycle accident, call Jerry Friedman at 1-800-529-4464.