NJ Motorcycle Crash Injury Attorney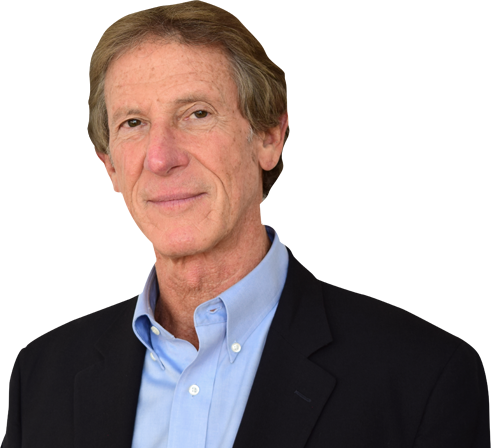 A motorcycle crash can change your life in an instant. In an accident between a motorcycle and a car, truck, or SUV, the motorcyclist is far more likely to face serious injuries or to die during the crash. While proper safety gear and safe riding techniques can help you avoid accidents, you may be unable to stop someone else from driving dangerously and causing a crash. As unfair as this might be, your situation is not hopeless.
Jerry Friedman, Esq. is an NJ motorcycle crash injury attorney that fights for injured motorcycle riders and their families after serious accidents and injuries. Jerry rides motorcycles himself – a 1987 Heritage Softail Custom – and he knows how scary it can be to be involved in a motorcycle crash. Jerry will fight to get you and your family compensation for medical expenses, lost wages, pain and suffering, and other damages related to your motorcycle crash. For a free legal consultation on your case, call us today at 1-800-LAW-4-HOGS.
Common Causes of Motorcycle Crashes in NJ
While some motorcycle collisions are caused by inexperienced riders or trouble with a dangerous curve or corner, many more accidents are caused by other dangerous drivers on the road. Around 2 out of 3 motorcycle accidents are caused by drivers who don't see the motorcycle, and about half of all motorcycle crashes occur at intersections, according to NJ government statistics. In New Jersey, there were about 53 fatal motorcycle collisions in 2018, down from 80 in 2017 and 70 in 2016. These crashes and other non-fatal motorcycle accidents were caused by a variety of issues.
Many motorcycle crashes are caused by drunk driving. These crashes may involve intoxicated riders, but other crashes are caused by drunk drivers in other vehicles. Although alcohol is often a related factor in serious crashes, it is not always the only cause.
Most motorcycle accidents occur when other drivers don't see the motorcyclist. This often means that they were driving negligently by failing to keep a proper lookout, failing to check their blind spots before changing lanes, or failing to signal when they make turns or other moves on the road to warn other drivers. In many of these cases, it is impossible for the motorcyclist to react quickly enough to avoid the crash, and the fault falls squarely on the other driver.
Speed, like alcohol, is a factor in most crashes. If the other driver was speeding and that was a contributing factor in the crash, you can often hold them responsible for their errors. If you were also speeding, it might be a contributing factor, but that might not be the defining cause of the crash and might not block your chances of getting compensation.
Other accidents are also caused by other traffic violations, such as texting and driving, failure to stop at a stop sign or red light, failure to yield, and other serious mistakes on the road.
Suing for an NJ Motorcycle Crash Injury
If you were injured in a motorcycle crash, insurance might not be enough to get the compensation you need. Motorcycle crash cases can sometimes be handled through insurance claims, but an insurance payout often excludes damages for pain and suffering and might cover only a portion of the damages you deserve for medical expenses, lost wages, and pain and suffering. Talk to a New Jersey motorcycle crash injury attorney for help understanding what your case is worth and whether a settlement or an insurance payout is enough to cover your damages. If it's not, we might be able to take your case and fight to get you the full compensation you deserve by taking your case to trial.
Proving Fault in a Motorcycle Crash Injury Lawsuit
To get the compensation you need after a serious NJ motorcycle crash injury, you will need to prove that the other driver was at fault. Many of the common causes of motorcycle accidents discussed above involve violations of NJ traffic law that can help a victim prove the other driver was at fault for the crash. In motorcycle cases in particular, there might be other complications that our NJ motorcycle crash injury attorney can help with.
Many people – and potential jurors – might be biased against motorcycle riders. People often assume that a motorcyclist is not being safe simply because they're riding a motorcycle instead of a car – or because they're not wearing full body armor to protect themselves. In most cases, these kinds of safety precautions are unnecessary and should not be considered as factors in determining who was at fault for the crash or who contributed to the injuries. Our attorney can help fight these kinds of issues in your case.
In cases where the at-fault driver accuses you of contributing to your own injuries, our attorney can use New Jersey's comparative negligence laws to fight to make sure that they still pay their fair share for the harm they caused and that your shared fault does not block you from being able to recover compensation in your case.
Call Our NJ Motorcycle Crash Injury Lawyer for a Free Legal Consultation
If you were hurt in a motorcycle accident, our NJ motorcycle crash injury attorney can fight to get you the compensation you need. We fight for our clients' rights and work to get them the compensation they need for medical bills, lost wages, and pain and suffering from the driver who caused their crash or other responsible parties. To schedule a free legal consultation, call NJ motorcycle crash lawyer Jerry Friedman today at 1-800-LAW-4-HOGS.