Bayonne, NJ Motorcycle Accident Lawyer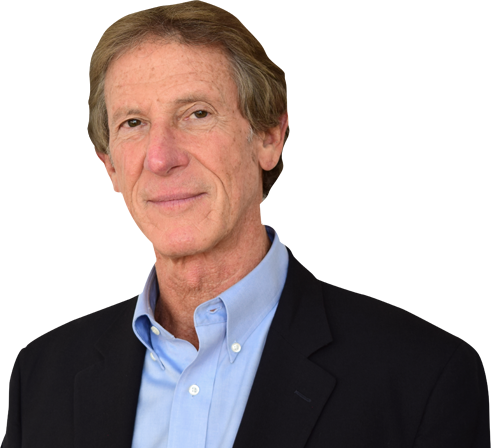 Motorcycle accidents can leave riders with serious, long-term injuries that might require hospitalization, intensive care, rehabilitation, and incredible resilience to overcome. For many victims, these injuries leave you unable to work and with intense pain and suffering. If you faced serious injuries, Jerry Friedman might be able to help.
Our Bayonne, NJ motorcycle accident lawyer helps victims of serious motorcycle crashes get compensation for their injuries and the damages they caused. For help with your case, contact our attorney today to discuss what happened to you, what your case might be worth, and what steps to take next. Jerry has been fighting for injured motorcyclists for over 40 years. Call 1-800-LAW-4-HOGS today to set up a free legal consultation on your potential motorcycle accident case.
How to Get Compensation After a Bayonne, NJ Motorcycle Crash
When you are injured in a motorcycle accident, there are various damages and expenses that you should not have to cover on your own. The driver who caused the crash should be responsible for paying for medical bills, lost wages, and pain and suffering for anyone who was injured. In most cases, insurance is there to help cover these damages, but filing an auto insurance claim might not be the right move to get the damages you need.
When you make a claim with the at-fault driver's insurance after a serious motorcycle accident, the insurance company might not pay for everything you need. If you accept an insurance settlement, it will usually block you from being able to go back to court later and claim additional damages. Unfortunately, many insurance settlements are too low and fail to cover whole areas of damage, such as damages for pain and suffering.
In many cases, especially very serious motorcycle injury cases, the best way to get full damages will be to take the case to court. In a lawsuit, you can claim damages for any harms you faced. The court can then order the at-fault driver to pay any and all damages that you suffered rather than leaving your payments up to the insurance company's judgment. As per the driver's insurance policy, their insurance company will still be the one to pay most of the damages.
In order to get damages in court, however, you will have to prove your case.
Proving Fault in a Motorcycle Accident Case in Bayonne, NJ
To get compensation after a serious accident, you must prove that the other driver was responsible. Legally speaking, the other driver will be responsible if they either intentionally hit you with their car or they caused the accident by failing to follow traffic laws or otherwise falling below safe driving expectations. This can occur because they simply lacked the care or skill to drive properly or because of traffic violations like speeding, drunk driving, or distracted driving.
Evidence and eyewitness testimony will be necessary to prove how the crash happened. Your own testimony counts as eyewitness testimony, so you will be able to testify at trial and discuss what happened to you and tell the story from your perspective. If someone was riding on your motorcycle with you when you were hit, they can also testify, as can people riding on other motorcycles near you, drivers in other cars who witnessed the crash, or even bystanders who saw what happened on the road.
If you can get pictures or video of the crash and the resulting crash scene, these can also be very helpful. Photos that show where the vehicles were positioned can help reconstruct the crash for the jury. Photos of skid marks and tire marks can also show what the drivers did, and photos of nearby traffic lights and signs can show what the drivers were legally supposed to do. Helmet cams, dashcams, traffic cameras, nearby security cameras, and other video could have captured the accident as it happened, and these are also fantastic evidence.
To prove your case, you must convince a jury that it is more likely than not that you were injured because of the other driver's mistakes. After that, you must also prove what damages you suffered.
Proving and Calculating Damages in a Bayonne Motorcycle Accident Case
To get the compensation you need, you have to prove what damages you faced and how much they are worth. Everyone's outcome is different after a crash; while some injured motorcycle riders might have faced mere cuts and scrapes, others could be looking at permanent injuries, totaled motorcycles, and a long road to recovery. To get damages in court, you need to prove what damages you suffered.
Your physical injuries can be proved with photos, observations the jury can make in the courtroom, and with medical records. If you were treated for your injuries, you would also face expensive medical bills, which provide documentary evidence of their cost. If you missed work, your financial records and previous pay stubs can show how much money you missed out on. Financial compensation for all of these damages can be claimed.
The intangible damages you faced, such as pain and suffering, are proven through your testimony and evidence about how you cannot perform certain activities or how life has become more difficult for you since the motorcycle accident. Talk to a lawyer about what evidence can help prove these damages.
Call Our Bayonne Motorcycle Injury Lawyers for a Free Case Consultation
If you were hit by a car while riding your motorcycle in the Bayonne area, Jerry Friedman might be able to help. Our Bayonne, NJ motorcycle accident lawyer represents injured motorcycle victims and fights to get financial compensation to cover their medical bills, lost wages, pain and suffering, and other damages. For a free legal consultation on your potential case, call our law offices today at 1-800-LAW-4-HOGS.