Marlton, NJ Motorcycle Accident Lawyer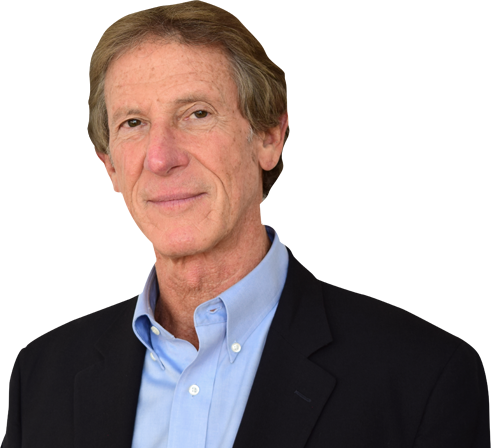 Our Marlton motorcycle accident lawyer is conveniently located at 8000 Sagemore Dr., Suite 8302, Marlton, New Jersey.
Convenient Marlton Motorcycle Accident Lawyer Location
Our office is also just minutes away from a major Virtua Hospital as well as other medical offices and centers. If you are receiving treatment for your injuries caused in a motorcycle crash, you may find it advantageous to schedule your legal and medical appointments nearby.
Our Marlton motorcycle lawyer office can be a great choice if you are coming from:
Cherry Hill
Mount Laurel
Maple Shade
Haddon Township
Voorhees
Evesham
Medford
Collingswood
Haddonfield
Berlin
Moorestown
Our motorcycle attorney office is just a quick drive away and is only minutes from some of the major highways in the region. Find our office near:
Highway 73
Route 70
Route 38
Interstate 295
Route 30
Route 130
Interstate 76
Keeping New Jersey Bikers Safe
Bikers are some of the most vulnerable people on New Jersey's busy highways. A crash is 28 times more likely to be deadly for motorcyclists and five times as likely to cause an injury. Between 2012 and 2016 alone, there were almost 12,000 crashes throughout the state affecting motorcyclists. In many cases, motorcyclists aim to drive as safely as possible but fall victim to much larger vehicles on the road, especially when other motorists are drunk, distracted or otherwise negligent.
Over two-thirds of all motorcycle collisions in New Jersey take place when drivers of other, larger vehicles fail to notice the motorcycles around them. More than half of them take place at intersections and crossing points. Of course, driving safely and defensively is your best bulwark against dangerous injury crashes. However, there are some safety practices you can keep in mind when navigating Burlington County roads and New Jersey highways.
Here are some safety tips to keep in mind to avoid Route 70 motorcycle collisions:
Wear a helmet – In New Jersey, you are required by law to wear a helmet to protect yourself from head injuries.
Keep protected – Goggles and sturdy pants, jackets and boots can help to protect bikers from abrasions and injuries.
Highlight visibility – Drivers failing to notice motorcyclists is a common problem, so reflective, bright clothing can help you stay visible.
Remain on the defense – Always assume that car and truck drivers do not see you, and be prepared to act quickly in an emergency.
Stay geared up – Make sure your bike is properly outfitted; state law requires a rearview mirror.
Because motorcycle crashes can lead to hefty medical bills, permanent disabilities, long-term lost wages and other serious damages, it's always best to avoid a collision whenever possible, even when other South Jersey motorists are driving dangerously.
Danger on Burlington County Roads
In Burlington County, there has been an increase in fatal motor vehicle accidents over the past several years. While there were 25 deadly crashes in the county in 2012 (down from a high of 46 in 2011), that number rose to 40 by 2017. Injury crashes continue to hover around 2,900 and up on an annual basis throughout the county, many of those taking place on major highways like 70 and 73.
Heading to Court – Hire a Marlton Motorcycle Accident Lawyer
The closest court in the area is the Evesham Township Municipal Court, as the office location itself is officially an unincorporated area within Evesham. It can be found at 984 Tuckerton Road, just minutes from our office. We're also located near other courthouses in the area, including:
Burlington County Court in Mount Holly
Lawnside Municipal Court
Voorhees Municipal Court
Camden County Court
Haddon Township Municipal Court
State Appellate Division in Haddon Township
Mt. Laurel Municipal Court
Medford Lakes Municipal Court
Wherever your South Jersey motorcycle accident took place, our office is conveniently located and well within reach.
Your Local Government
Officials in Evesham Township are elected in partisan polls which take place every four years. The area is also represented by the Burlington County Board of Chosen Freeholders and is part of the 8th District of the New Jersey state legislature. State Senator Dawn Addiego (R) represents the district, as do Assembly members Joe Howarth (R) and Ryan Peters (R). Local elected officials include:
Mayor Jaclyn Veasy
Deputy Mayor Heather Cooper
Councilman Kenneth P. D'Andrea
Councilman Robert DiEnna
Councilwoman Patricia Hansen
Burlington County Motorcycle Events
There are many great events that can be of interest to area bikers. Motorcyclists might enjoy the monthly City of Burlington K-9 Bike and Car Show, the 3rd Annual Diesel's Paw Run, a Pediatric Cancer Ride or the DHY Motorsports Bike Night. These exciting local activities help to support motorcycle culture for area riders who want to connect with others.
Marlton itself is home to more than 10,000 residents, including many bikers, and it is part of a wider South Jersey region that is full of busy highways and active motorcyclists. The name of the area first appeared in the early 1800s, taken from a clay called "marl," part of the local environment that gave birth to an excavation industry that fueled growth in the region until 1930. The clay found use as fertilizer, water treatment and fill, and the industry gave birth to the railroad in the area. Today, the rails have been replaced by active roadways.
If you've been injured in a motorcycle accident, you can turn to trustworthy New Jersey motorcycle personal injury lawyers to protect your rights and pursue the compensation you need. Contact us at The Law Office of Jerry Friedman, P.C. today to set up an appointment for an initial consultation.