Elizabeth, NJ Motorcycle Accident Lawyer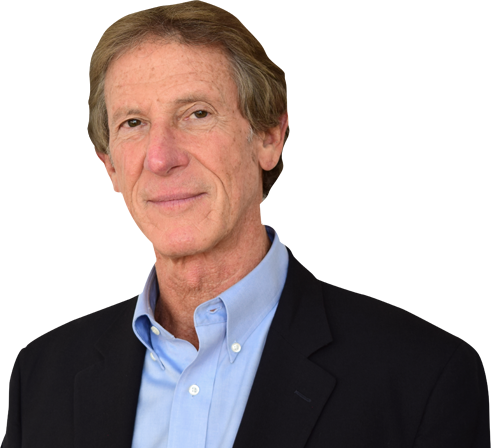 Most motorcycle riders practice good safety by wearing helmets, learning how to ride safely, and doing everything they can to protect themselves and other riders on the road.  No matter how safe you are, other cars and trucks on the road might not have drivers who are as focused on your safety.  If you or loved one was injured in a motorcycle accident in Elizabeth, New Jersey, our attorney might be able to help.
Elizabeth, NJ motorcycle accident lawyer Jerry Friedman represents injury victims in motorcycle accidents and fights to get them compensation for the injuries they face in serious crashes with other cars and trucks.  To set up a free legal consultation and discuss your potential case, call our law offices today at 1-800-LAW-4-HOGS.
Compensation for Motorcycle Crashes in Elizabeth, NJ
When you're involved in an accident on a motorcycle or in a car, you might be able to get compensation in one of four ways.  First, you could pay the damages yourself out of pocket or with the help of your medical insurance, but this seems unfair if you didn't cause the crash.  Second, you could have the at-fault party pay out of pocket, but unless they're willing to offer you a settlement and cover all of your damages, this is unlikely to happen.  Instead, you will usually try to get compensation by either filing an insurance claim or a lawsuit against the at-fault driver.
Insurance policies in New Jersey work under a fault-based system, meaning that the at-fault driver's insurance pays for the victim's injuries.  However, insurance companies are notoriously difficult to work with, and many insurance companies might refuse to admit their driver's fault.  Even when they do accept that their driver caused the crash, they might not cover the full damages you are entitled to.  Many insurance policies cover only a portion of the victim's damages for lost wages and medical expenses, and they do not cover any damages for the pain and suffering the victim faced.  This often leaves a lawsuit as the best way to get compensation for your motorcycle accident injuries.
After a crash, you could face serious injuries that require hospitalization, ongoing medical care, rehabilitation, physical therapy, and maybe even home nursing care.  These injuries could keep you from returning to work for a long time, or they could force you to stop working entirely if you acquired a permanent injury or disability.  In addition, you could face serious pain and suffering because of the crash.
A lawsuit can help you claim damages for all of these medical expenses, lost wages, and pain and suffering damages as well as other harms you face, such as property damage and motorcycle repairs.  It is vital to talk to a lawyer about what your case is worth to help calculate your damages and guide you down the best path to recovering compensation.
Proving Fault in a Motorcycle Accident in Elizabeth, NJ
To get you compensation through a personal injury lawsuit or motorcycle accident lawsuit, your New Jersey motorcycle accident attorney will need to prove that the at-fault driver was actually responsible for the crash.  Courts often look at traffic laws and typical safe-driving techniques to judge which driver or drivers are at fault for the crash.  They will first look at obvious examples of negligence, such as drunk driving, reckless driving, excessive speeding, distracted driving, and other serious dangers behind the wheel.  In addition, courts can hold a driver accountable for a crash based on other mistakes, such as running a red light or stop sign.
Many people fear that they will be accused of being partly at fault in the crash, which makes many reluctant to come forward about their case.  In New Jersey, you can still sue for injuries as long as you were not more to blame than the other driver.  This means that minor mistakes might not outweigh more serious issues that the other driver caused and could still allow you to get compensation.
If multiple parties were at fault for the crash, NJ law also allows you to sue all of them.  This means that if you ended up part of a crash that two other drivers caused, we can likely sue both of them.
Whom to Sue for a Motorcycle Accident in Elizabeth
Most crashes occur between two vehicles.  This means that if there's anyone to sue, it's the other driver.  However, when crashes involve trucks, buses, taxis, delivery vehicles, and other commercial vehicles, you might be able to sue the company that operates the vehicle for an accident their driver caused.
Commercial drivers and transportation companies must follow certain regulations, and any violations of these regulations could help prove that the commercial driver was at fault.  These rules can also help you hold the trucking company, bus company, taxi company, or other transportation company responsible for issues with vehicle equipment, driver safety, or unsafe cargo and shipping practices.
Ultimately, the transportation company might also be responsible for paying any damages their driver caused while on duty.  Employers are often responsible for their drivers' mistakes behind the wheel, allowing you to sue these large companies for compensation instead of relying on insurance payouts and payments from the individual at-fault drivers.
Call Our Elizabeth, New Jersey Motorcycle Accident Lawyer for a Free Case Consultation
If you or a loved one was hurt in a motorcycle accident in Elizabeth, NJ or the surrounding areas, call Jerry Friedman today.  Jerry Friedman is an Elizabeth motorcycle accident lawyer who represents injured motorcyclists and their families and works to get them coverage for their medical expenses, lost wages, and pain and suffering after a serious crash.  If you lost a loved one or were seriously injured in a motorcycle accident, call us today at 1-800-LAW-4-HOGS to discuss your potential case in a free, confidential legal consultation.