Motorcycle Accident Lawyer for the Jersey Shore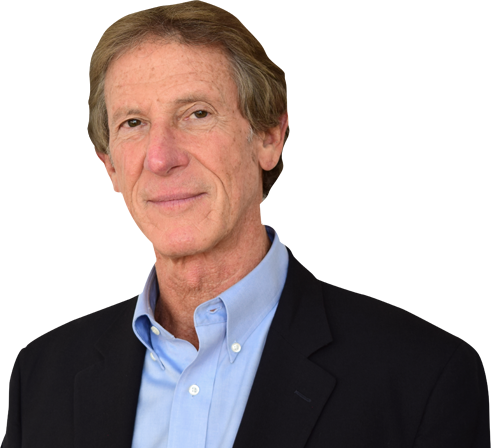 Riding along the Garden State Parkway, Route 9, or other highways on your way to the shore might be an annual tradition in your family or friends. Riding a motorcycle at the shore during the summer might be one of the best parts of being a motorcyclist. However, many of the roads at the shore become crowded in the summer, and increased traffic can lead to seriously dangerous accidents for motorcycle riders.
If you or a loved one was injured in a motorcycle accident at the Jersey Shore, call Jerry Friedman today. Jerry Friedman is a motorcycle accident lawyer for the Jersey Shore area, but he is also a motorcycle enthusiast himself. Jerry understands how serious motorcycle accidents can be, and for over 40 years, he has been representing injury victims and their families in lawsuits to help them get compensation for serious injuries. Call 1-800-LAW-4-HOGS to set up a free legal consultation with our Jersey Shore motorcycle accident lawyer today.
Injuries from Motorcycle Accidents at the Jersey Shore
Motorcycle accidents at the beach can involve serious injuries. If you were hit by a car on the highway, you could suffer substantial injuries that might include permanent paralysis or even amputation. Even injuries on smaller streets in town could be very dangerous. At night, drivers might violate speed limits and put cyclists and motorcycle riders at risk. During the day, many beach towns see crowded streets and could hit motorcyclists by rushing to pull out into traffic or blatantly violating traffic signals to get where they need to go.
In motorcycle accidents, cuts and scrapes are some of the most common injuries. Road rash abrasions are also incredibly common and can cause substantial pain and might require intensive treatment. Broken bones are also quite common, as riders could fall from their bike or be struck directly.
While helmets work to prevent serious head and brain injuries, these injuries can still occur. Mild concussions and life-altering traumatic brain injury are both possible in motorcycle accidents.
Back and spine injuries make up some of the other more serious injuries you could receive in a motorcycle accident at the Jersey Shore. Mild and moderate back injuries can leave victims with ongoing pain that could interrupt their day-to-day life and ability to work for years. More serious injuries could lead to permanent paralysis.
Suing for Motorcycle Injuries in an Accident at the Jersey Shore
If you were hit by a car or truck while riding a motorcycle, the law might allow you to sue. New Jersey residents with auto insurance policies might have a "limited tort" policy. Other states use these policies or policies with "personal injury protection" (PIP) or "first-party benefits" to help victims of serious injuries get compensation regardless of who caused the crash. These policies also limit your right to sue unless the injuries are permanent or very severe. "Full tort" policies and policies from no-fault states might not limit your right to sue in any case.
If you can file a lawsuit, it is often better to do so. Compensation paid through an insurance claim usually cannot cover pain and suffering damages because these are excluded under the insurance policy. Moreover, damages for medical bills and lost wages might be capped at a certain percentage of their full cost. Lastly, first-party, limited tort, or PIP benefits might have deductibles that mean you will need to pay to get the damages you deserve.
When you sue, any damages the at-fault driver caused can be compensated. This means the court can order damages for pain and suffering, medical bills, lost wages, vehicle damage, and other damages. The other driver's insurance policy will usually provide them with a lawyer and pay for damages in a lawsuit as well as an insurance claim.
Should I Settle a Motorcycle Accident Case at the Jersey Shore?
Overall, a lawsuit typically opens additional damages and help you get compensation for the full value of your damages. If you accept money from the insurance companies or accept a settlement from the at-fault driver, it will usually block you from going to court to seek damages. This means that it is always an important decision to choose whether to take the money you were offered or fight the case in court.
Nearly all injury cases are settled rather than going to trial. However, each case is unique, and what's good in one case is not good in every case. If your case involves damages or evidence that will help you get additional compensation at trial, it might be better to fight your case at trial – even if you receive a decent insurance offer.
An experienced Jersey Shore motorcycle accident lawyer can help review your case, calculate damages, and help you understand what your case might be worth. Jerry Friedman can advise you on what the best route to compensation is, taking into account how long it will take to get you the payments you need and what your chances of success are at trial. In some cases, settlements will save you the time and expense of trial. Call us today to discuss your case and get started working to get the compensation you need.
Call Our Jersey Shore Motorcycle Accident Lawyer for a Free Case Consultation
If you were seriously injured in a motorcycle accident at the Jersey Shore and need help getting compensation for your injuries, call Jerry Friedman today. Our NJ motorcycle accident lawyer for the Jersey Shore represents injury victims from crashes at the shore and throughout New Jersey. For a free legal consultation on your case, call our law offices today at 1-800-LAW-4-HOGS.