Summit, NJ Motorcycle Accident Lawyer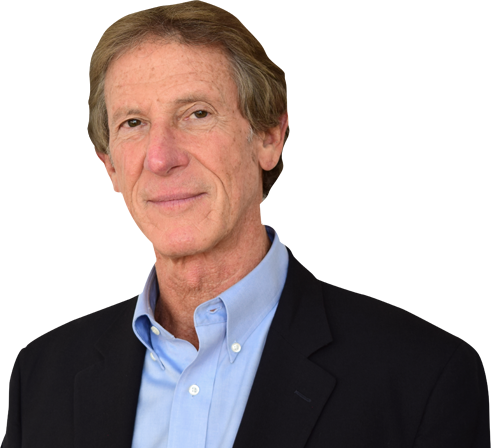 Summit motorcycle accidents can result in severe injuries, causing great harm. When these incidents are caused by a driver's negligence, compensation should be given to the injured motorcyclist.
Thankfully, Jerry is here to help you get the compensation that you deserve for your damages. However, before contacting our firm, there are some steps you can take to bolster your case. Regardless of what caused the accident, our team of legal professionals can conduct a comprehensive investigation and gather all the evidence needed to support your claim.
For a free case evaluation with an experienced motorcycle accident attorney, call Jerry Friedman today at 1-800-529-4464.
Who Can Be Held Responsible for a Motorcycle Accident in Summit, NJ
Determining the complexity of a motorcycle accident lawsuit hinges on the responsible party and the extent of their responsibility. Our motorcycle accident attorneys are equipped with the know-how to pinpoint the liable parties in your injury case. In some instances, multiple parties could have acted negligently, leading to the accident. It is plausible that the injury was not caused by another driver but instead due to a Summit government entity or the carelessness of the motorcycle manufacturer. These are the most frequently sued parties in a motorcycle accident lawsuit in Summit:
Other Drivers
In Summit, motorcycle accidents frequently lead to rider injuries caused by the negligence of other drivers. Drivers often fail to perceive motorcycles on the road due to a lack of concentration or oversight. However, failing to notice the rider beforehand is not a valid defense in any potential legal action.
In the event of a motorcycle accident involving multiple drivers, each driver can be held accountable for the damages they caused. Suppose one driver was speeding and collided with a vehicle that made an illegal lane change, resulting in harm to your motorcycle. In that case, both drivers are liable for compensating you for the damages caused by their actions.
Employers and Commercial Drivers
In the case of a motorcycle accident caused by an employee's negligence during work-related activities, the employer might be held responsible in addition to the driver. If you were injured while a driver was engaged in the delivery of goods for a company, the employer is usually accountable for their negligence in the event of an on-the-job accident. This legal principle is referred to as respondeat superior and legal action can be taken against both the driver and their employer.
Manufacturers and Designers
If your accident was caused by a defective motorcycle part, you can file a claim against the manufacturer or designer, regardless of whether it is an imported bike. For example, the maker might be responsible for not ensuring the safety of the motorcycle design or not disclosing any potential hazards associated with the product's use.
State and Local Governments
Poor road conditions and hazards that are the responsibility of local or state government agencies can also cause injuries to motorcyclists. For instance, a rider might be thrown off their bike after hitting a pothole that was difficult to notice. In cases where the city was aware of the pothole's presence but did not take any action to address it, you might be able to file a lawsuit for negligence. However, suing a government entity involves additional legal regulations, which can make these cases more challenging to navigate.
Damages That Can Be Recovered in a Summit, NJ Motorcycle Accident Lawsuit
If you happen to have been involved in a motorcycle accident in Summit, you might be experiencing financial and emotional difficulties due to the injuries sustained. Fortunately, our team of motorcycle accident lawyers is available to help you file a lawsuit seeking compensation for these expenses, provided that another driver was responsible for the accident. Depending on the gravity of the occurrence and the long-term impact of the injuries, victims might be entitled to various damages. Injured bikers could receive compensation for both tangible losses and intangible ones, such as pain and suffering.
Medical Bills
If you have been in a motorcycle accident caused by someone else's negligence and have been injured, the responsible party is accountable for covering all medical costs related to the accident, including future treatments. These costs include visits to healthcare providers, physical therapy, chiropractic care, and any other necessary medical services. Furthermore, you can claim reimbursement for expenses such as prescription medication, hospitalization, ambulance transport, and surgical procedures. Keep in mind that permanent disability might result in ongoing medical expenses that should be taken into account in your claim for damages.
Lost Income
If the injuries you sustained in a motorcycle accident prevent you from returning to work or pursuing your previous career path, you have the right to request compensation for lost wages and future earning potential. If your injury is severe enough to render you completely unable to work, you might file for permanent disability based on the amount of time you will be unable to work as a result of the accident.
Non-Economic Damages
When a person is involved in a motorcycle accident, they can pursue pain and suffering damages due to the severity of the situation. These damages are commonly referred to as non-economic damages. These damages are meant to compensate the injured rider for both physical pain and emotional distress. The lawsuit might also include loss of consortium and loss of enjoyment, which refer to the inability to enjoy life with a spouse or partner and be unable to participate in activities or hobbies that were once enjoyed before the accident.
Property Damage
If your motorcycle or any personal property is damaged due to someone else's negligence, you have the right to seek compensation for the incurred expenses. This compensation covers the damages to your motorcycle and other items affected in the accident, such as clothes or gear. You can prove the damages with repair bills, receipts, and estimates.
No-Fault Insurance in Motorcycle Accident Cases in Summit, NJ
If two cars collide in New Jersey, the state's no-fault laws require individuals to seek compensation for their injuries through their own insurance, regardless of who is at fault. However, drivers are only able to take legal action if their insurance policy covers significant injuries. Fortunately, this limitation does not apply to motorcycle accidents.
If you have been injured in a motorcycle accident, a lawsuit can help you recover compensation that is not covered by the no-fault laws. This compensation can include economic damages such as medical bills, lost wages, and property damage, as well as non-economic damages such as pain and suffering, out-of-pocket expenses, and humiliation. These non-economic damages might be harder to prove, but our motorcycle accident attorneys in Summit can help you establish the necessary elements to demonstrate that you have suffered additional damages.
As a motorcyclist, you might have additional insurance coverage with MedPay, which could provide you with $5000-$10,000 of injury coverage after an accident. It is important to note that this coverage would be separate from any compensation you might receive from the other driver or their insurance company.
Our Summit, NJ Motorcycle Accident Lawyers Can Help
Call motorcycle accident attorney Jerry Friedman at 1-800-529-4464 today for a free case review.