Hackensack, NJ Motorcycle Accident Lawyer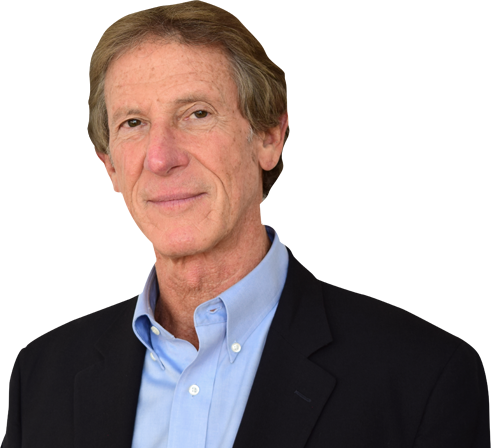 Hackensack is a very urban town and is incredibly close to New York City. As such, its close city streets are often filled with cars and commuters, and so are its highways. If you ride a motorcycle in the Hackensack area, you could easily become the victim of a serious accident caused by out-of-state drivers or commuters and other people whose failure to watch out for motorcyclists puts your safety at risk.
If you were injured in a motorcycle accident in Hackensack, NJ or the surrounding areas, call Jerry Friedman for help. Our Hackensack motorcycle accident lawyer has over 40 years of experience handling motorcycle injury cases on behalf of victims and fighting to get them and their families the compensation they need after serious injuries. For a free case consultation, contact us today at 1-800-LAW-4-HOGS.
How to Handle a Motorcycle Accident Claim in Hackensack, NJ
After being injured in a motorcycle accident in Hackensack, you might have serious injuries that require medical attention, you might be too injured to go back to work, and you might experience serious pain and suffering. In many cases, these damages can be quite expensive, and you will want to have them paid for and covered as soon as possible. This often means filing some sort of claim to get the damages that you need.
In some cases, your motorcycle insurance might cover your accident, with your own insurance company paying you. However, this can involve deductibles, and your insurance company might be able to later take other damages back to reimburse them back for funds they supplied in your time of need. The at-fault driver's insurance might be available to pay for damages through an insurance claim as well. However, they will want to fight down the cost of the case, deny liability, and potentially skip certain damages. Both insurance companies will also likely exclude damages for pain and suffering.
In many cases, the best way to get full compensation for a motorcycle accident case is to file a lawsuit against the at-fault driver. If they have insurance – which they are required to carry under NJ law – then their insurance company will pay for their lawyer and their liabilities in most cases. However, filing the lawsuit opens up additional compensation and procedural protections to help you collect evidence and get the chance you need to prove your case before a neutral judge and jury.
Your lawyer can help with these claims and work to get you the maximum compensation available by filing your case the right way.
Calculating Compensation for Hackensack Motorcycle Accident Cases
To get the full damages you deserve, it is important to understand how those damages are calculated and what areas of compensation you can claim. Often, an experienced Hackensack motorcycle accident lawyer can help you calculate what damages you faced and determine the proper level of compensation you should be entitled to in a lawsuit or settlement.
In most cases, you can claim economic damages for any financial harms you suffered because of the crash. This primarily includes compensation for the property damage to your bike, but, more importantly, it covers medical bills and lost wages. The cost of treatment for serious motorcycle injuries can be very expensive, but there is no reason you should have to pay these damages out of pocket if someone else caused your injuries. The same is true for lost wages and reduced earning capacity.
Financial records, bills, and pay stubs provide excellent records of these damages and can be used as evidence in court to prove how much your case costs. These will also help you calculate damages on your own before going to court or accepting a settlement from the insurance companies.
There are other damages, however, that cannot be calculated by looking at financial records. Pain and suffering are intangible things that people cannot see on paper or observe by looking at you. However, these are still very real damages you will have suffered because of your injuries. You can claim compensation for pain and suffering in court by testifying to the jury about how the injuries affected you, how they hurt your enjoyment of certain activities, and how they caused you PTSD symptoms, mental anguish, emotional distress, and other intangible harms. These damages are often some of the highest areas of damages in some injury cases.
Filing a Lawsuit for Injuries in a Hackensack Motorcycle Crash
If you need compensation for your motorcycle injuries and expenses, then filing a lawsuit might be the best way to get those damages. When you file a lawsuit in court, it usually needs to be filed in the county where the accident happened or where the defendant lives. If you live out of state, this means you will need an NJ-licensed motorcycle accident attorney instead of one from your home state.
To file a lawsuit for motorcycle accident injuries in Hackensack, you would submit a "complaint" with the court. This lays out the basics of your case: who was responsible, what injuries you faced, when and where the crash happened, why the other driver is at fault, and how they caused the crash. Your lawyer can draft this document.
You will also have to serve the defendant with papers from court, which your lawyer can help you do properly.
Call Our Hackensack Motorcycle Accident Lawyer for Help with Your Injury Case
When you are injured in a serious crash, the help of an experienced lawyer can be the difference between getting you the compensation you need for your recovery and paying out of pocket for the damages you faced. For help with your potential case, call our Hackensack motorcycle accident lawyer, Jerry Friedman, today at 1-800-LAW-4-HOGS.