Union Township, NJ Motorcycle Accident Lawyer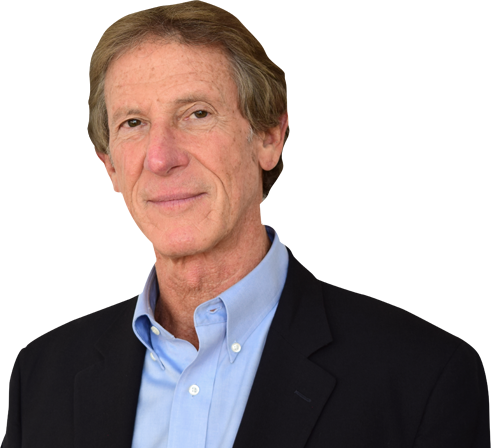 Motorcycle accidents can cause serious injuries to riders. While drivers in their cars are usually insulated from serious injuries because of the protection of the car around them, motorcycle riders are vulnerable to serious injury and permanent disabilities if they are hit by a negligent driver.
Union Township, NJ motorcycle accident lawyer Jerry Friedman has spent over 40 years representing injured motorcycle riders in New Jersey, and he may be able to help with your case as well. Jerry is a motorcyclist himself, and he understands the risks and dangers that other drivers might cause on the road. Jerry fights to get injured motorcycle victims and their families the compensation they need for medical treatment, lost income, and pain and suffering. For a free case consultation on your claim, call us today at 1-800-LAW-4-HOGS.
What to Do After a Motorcycle Accident in Union Township, NJ
The first thing you should do after a motorcycle accident is get to a safe place. If you stay in the road, you could be at risk of getting hit by another car. Especially if it is dark, it might be hard for other drivers to see the crash scene, and you could be in danger on the road. If you cannot move, call for help; struggling to move might cause more serious injuries.
Once you are safe, call 9-1-1. The police and ambulance crew who arrive can help secure the accident scene and get you the medical attention you need. If you faced very serious injuries, you might be unable to stay at the scene and collect further evidence. If the EMTs say you need to go to the hospital, trust them and get the treatment you need.
If you can stay at the scene, start collecting evidence of the crash. This isn't like a crime show where you need to bag evidence and wear rubber gloves, but collecting the name and contact info for all witnesses and taking pictures of the crash scene will be an excellent start. If you can get detailed information about where the crash happened, what the weather was like, what the lighting conditions were like, what vehicles were involved, and other details, the case will be even stronger.
If you can collect photos or video evidence from other people involved who might have had a dashcam, or from nearby shops or buildings with security cameras, that can also provide you with excellent evidence to help with your case. Security cameras and traffic cameras are usually cleared after only a few days, so make sure to contact the owner of the footage and ask for a copy for court as soon as you can.
After doing what you can at the scene to secure evidence, you should get treatment if you need it and then call a lawyer.
Working with a Motorcycle Accident Lawyer After a Crash in Union Township
If you were involved in a motorcycle accident, there are many reasons you might need the help of an experienced Union Township motorcycle accident lawyer. If your injuries are very severe, you might be in no shape to collect your medical records and evidence of what your injuries cost you. Your attorney can do all of these things for you and begin working your case right away.
Additionally, a lawyer can help you calculate the value of your case. When insurance companies get wind of the case, they will usually try to tell you what your case is worth or redefine the value of your case in terms that are cheaper for them. In many cases, their valuation will exclude damages for pain and suffering and might miss important damages like future lost wages. Your lawyer can help protect you by showing you what your case is actually worth and how to maximize damages by taking your case to trial instead of going to the insurance companies for help.
The driver who hit you might also work with their insurance company and their own lawyer to put the blame on you after the crash. If a court or the insurance companies find you at fault for the crash, you might have little to no way of getting compensation for the damages you faced. When you work with our attorney, we can help shift the blame to the at-fault driver and fight to hold them responsible for your crash.
Damages for Motorcycle Injury Cases in Union Township, NJ
When you are injured in a motorcycle accident, you should not have to pay for the damages that someone else caused you. Instead, the driver who caused the crash should be the one to pay for your needs, whether that be out of pocket or through their insurance company.
When you need treatment for injuries after a crash, the medical bills you face should be claimed as damages in your case. If the injuries keep you from work, the missed wages or reduced wages you face as a result should also be claimed as damages. You should also be entitled to compensation for vehicle repairs or any other property damage (broken cell phone, broken helmet, etc.) that you faced in the crash.
You can also claim damages for the intangible harms you face, such as physical pain and mental suffering.
Call Our Union Township Motorcycle Accident and Injury Lawyers in Union Township, NJ
If you were involved in a serious crash while riding on a motorcycle in or around Union Township, New Jersey, call Jerry Friedman. Our Union Township motorcycle accident lawyer works with injury victims and their families to fight to get the compensation they need for medical bills, lost wages, and pain and suffering. Call us today at 1-800-LAW-4-HOGS for a free case consultation.