Cinnaminson Motorcycle Accident Attorney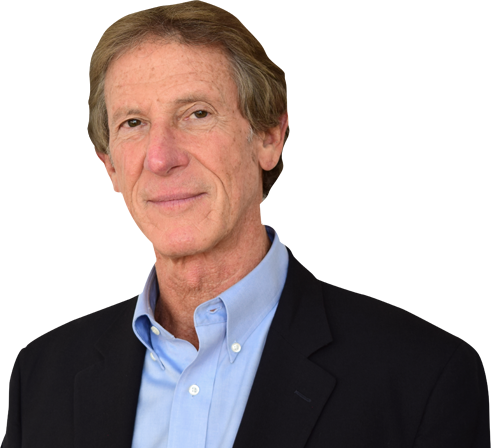 Motorcycle collisions or crashes are not like normal accidents with cars or trucks. Motorcycle accidents are far more dangerous because riders are afforded fewer protections on the road. While the driver of a car is enclosed within their vehicle, motorcycle riders are exposed to the open air. Riders are easily thrown from their bikes and seriously injured in accidents.
If you are a rider involved in a motorcycle crash, you may be suffering from painful injuries that require expensive medical treatments. You could also be confronted with any number of other expenses related to the accident. An attorney can assist you in filing a personal injury lawsuit against the responsible parties so you can get compensation to cover the costs of recovery and move on from this terrible experience.
Our Cinnaminson motorcycle accident attorney is here to help you begin this legal process. To schedule a free legal consultation with our dedicated team, call Jerry Friedman at 1-800-529-4464.
Causes of Motorcycle Accidents in Cinnaminson
No two accidents are the same, and different crashes or collisions will involve different circumstances and details. With that being said, some elements tend to occur across most motorcycle accidents more frequently. For the most part, motorcycle accidents often happen because other drivers are not looking for motorcycles and overlooking them on the road.
Motorcycles, while powerful pieces of heavy equipment, are smaller than ordinary cars. Due to their size, many drivers claim they did not see a motorcycle before colliding with it. When making turns or changing lanes, motorcycles may more easily be lost in someone's blind spot, resulting in an accident.
Motorcycles are at an increased risk on the roads because they simply do not stand a chance against a larger vehicle in a crash. The car or truck might only receive some minor damage while the driver is relatively unharmed. However, motorcycle riders might be thrown from their bikes or dragged along the pavement, and their bikes could be totaled.
Speak to our Cinnaminson motorcycle accident lawyer today about your case. We can help you file your lawsuit and hopefully get some compensation for your injuries and losses.
Possible Damages from a Motorcycle Accident in Cinnaminson, NJ
Motorcycle accidents often result in severe injuries and devastating financial costs. Accident survivors often leave their jobs, sometimes permanently, so they can recover from their injuries. The combination of lost income and high medical bills can make for a very dire situation. This is why hiring an experienced attorney is necessary for getting back on your feet. Our Cinnaminson motorcycle accident lawyer will help you get the compensation you deserve.
When filing a lawsuit for a motorcycle accident, we need to consider any damages you suffered. Damages can include any losses from the accident. Damages are typically measured in financial losses but can also include non-tangible losses. For example, medical bills and costs to repair or replace your motorcycle should be calculated with your damages. You may also calculate any pain and suffering you experienced after the accident. This could include physical pain from your injuries and medical treatment and emotional pain or distress.
Motorcycle accident survivors frequently suffer such serious injuries that they are unable to return to work. If this sounds like your situation, you can include lost wages as part of your damages calculations. If you do not think you will ever be able to return to work, you can even include lost future earnings. Lost future earnings are usually based on your current income but can account for future promotions or pay increases you could have expected.
Call our Cinnaminson motorcycle accident lawyer for help figuring out what your damages are and what you should claim in your lawsuit.
Proving the Other Driver is Responsible for Your Motorcycle Accident and Injuries in Cinnaminson
Motorcycle accident lawsuits are often based on theories of negligence. Most accidents do not occur because of the intentional actions of a driver. Accidents do not happen on purpose, otherwise they would not be called accidents. Negligence is more like when another driver acts in a way that unintentionally places other people in harm's way. The other driver's actions must be careless and contrary to what an ordinary person would do under the same set of circumstances.
Negligence involves four distinct components that must all be established if we are going to be successful. These components are the legal duty of the responsible driver, the breach of that duty, the causal link between the breach and your injuries, and your damages. If even one element is missing from our case, we will not be successful. Our Cinnaminson motorcycle accident attorney has the experience and knowledge to identify all these elements in your case and present them in a court of law.
Settlements for Motorcycle Accidents in Cinnaminson
Not every case has strong supporting evidence. In fact, many cases may have very little evidence and few, if any, witnesses to back up your claims. This does not mean that you are wrong or that the defendant driver is not responsible for your accident. It simply means that evidence is scarce and proving your case in court will be challenging.
In circumstances like this, you may want to consider settlement options. A settlement is like an agreement between you and the defendant. The defendant will agree to pay you some compensation and in return you will agree to drop your lawsuit. Most settlements are for less money than the plaintiff initially asks for. However, even though you get less money, you avoid risking a total loss at trial.
Settlements are negotiable and there is usually a lot of back and forth between the parties before a settlement agreement is reached. Settlement negotiations are also separate from regular court proceedings, so anything you say during settlement negotiations probably will not come up at trial. Contact our Cinnaminson motorcycle accident lawyer for help negotiating the best settlement possible for your case.
Call Our Cinnaminson Motorcycle Accident Attorney for a Free Consultation
If you suffered injuries and losses after a motorcycle crash, our Cinnaminson motorcycle accident lawyer can help you get the compensation you deserve. Call Jerry Friedman at 1-800-529-4464 to set up a consultation.