Motorcycle accidents can have a devastating impact on the injured rider and family. Our firm deals daily with solving the problems of injured riders. Being a motorcycle rider, Jerry takes an aggressive, but personalized approach to the handling of his client's personal injury claims. All personal injury cases are handled on a contingent fee basis. This means no hourly fees, no up-front costs, and the firm only gets paid when the client collects.
40+ Years of Helping Riders in New Jersey
About Jerry
Jerry is a 1975 grad of Rutgers Law, life-long resident of New Jersey, and has been representing motorcycle accident victims for over 40 years. During that time, he's represented thousands of injury victims and helped his clients get compensation for serious injuries, lost wages, pain and suffering, motorcycle damage, and even wrongful death of a loved one.
Jerry is a motorcycle rider himself, so he understands the risks and joys of riding. He spends a lot of his free time on his bike – a 1987 Heritage Softail Custom – and he knows first-hand that car and truck drivers can sometimes put motorcycle riders in scary situations through their dangerous driving. Jerry is also heavily involved in motorcycle clubs and has long-time friends in these communities.
Jerry Knows the Riders of New Jersey Because He is One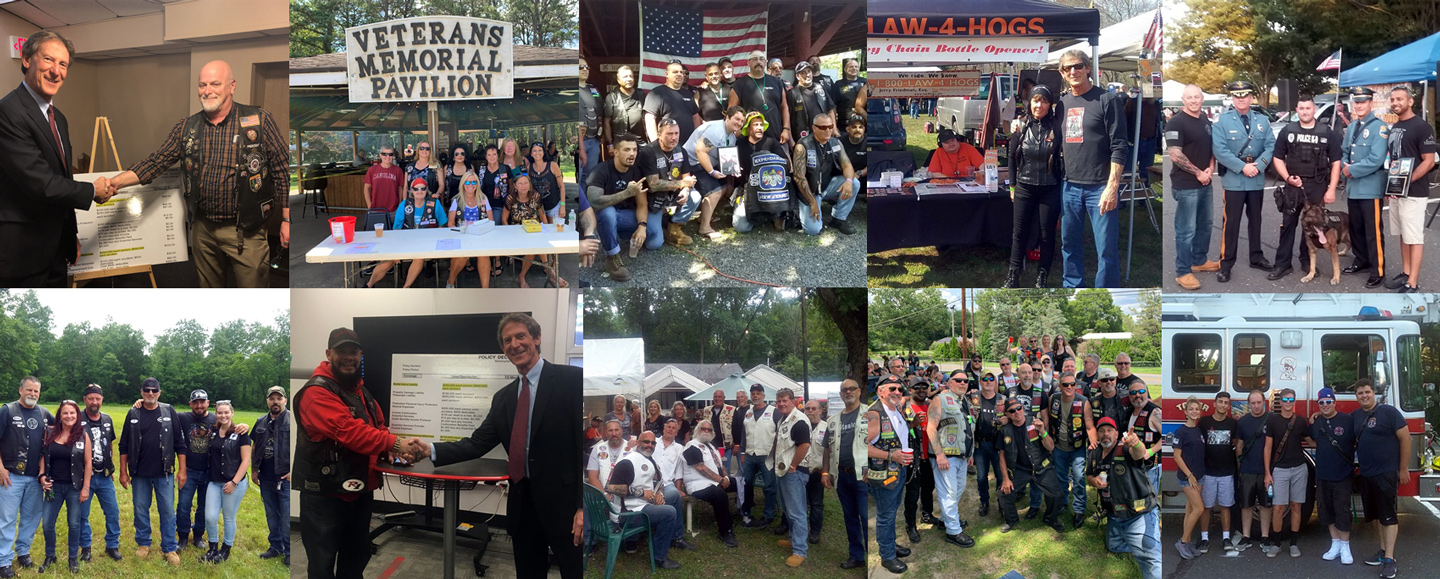 Don't Let Someone Else's Negligence Keep You Off the Road
If you or a loved one was injured in a motorcycle accident caused by another driver, Jerry might be able to help you get the compensation you need. Motorcycle accident cases can sometimes be handled through insurance, with the insurance claim getting you the compensation you need to fix your bike, cover minor injuries, and get you back on the road. However, if your injuries are severe, the insurance companies might not pay everything you need, and you might have to take the at-fault driver or the insurance company to court to get full compensation for your injuries.
Drivers in cars, trucks, and SUVs are often the ones who cause serious accidents with motorcycle riders. If you or a loved one was in a crash and had to be hospitalized with serious injuries, needed to take time off work to focus on recovery, or was forced to deal with immense pain and suffering from your injuries, a lawsuit might be the best way to get the compensation you deserve. Damages you can claim against the at-fault driver, their insurance company, commercial trucking and shipping companies, and other drivers on the road can often pay for these damages – plus the costs of repairing or replacing your bike.
Call Jerry Friedman today to schedule a free legal consultation on your case. We can discuss your accident and how it happened, and we can give you an idea of how your case will progress, what damages you might be entitled to, and how we can help you recover after your accident.