Newark Motorcycle Accident Lawyer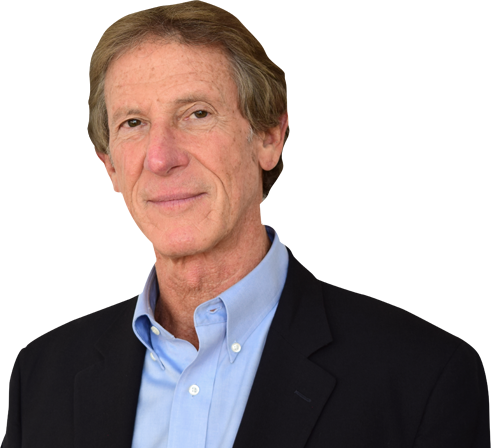 Motorcycle riders might understand many of the risks they face when they take their bike out on the road, but understanding those risks doesn't make things any better if you get in a motorcycle accident. If you were involved in a motorcycle accident and suffered serious injuries, you may have substantial medical expenses, lost wages, and pain and suffering that need compensation.
Jerry Friedman is a Newark motorcycle accident lawyer that represents injured motorcyclists and their families in lawsuits for injuries and wrongful death in motorcycle accident cases throughout New Jersey. If you or a loved one was injured in a crash, our lawyer can help you file an insurance claim or a lawsuit to fight to get compensation for the injuries and damages you faced. For a free legal consultation on your case, call our law offices today at 1-800-LAW-4-HOGS.
Proving Fault After a Newark Motorcycle Accident
If you were riding a motorcycle when you were involved in an auto accident, there is nothing about riding a motorcycle that automatically makes you at fault in any way. Many other drivers like to blame motorcyclists for crashes by claiming that they came out of nowhere or that they should have been in a car where there is more protection. A motorcyclist has the same rights and duties on the road as the driver of any other vehicle, so these arguments are not really valid. Similarly, the law in New Jersey only requires helmets; the fact that you didn't wear other pads or full body armor on your bike should not be used against you in court because it's not a very reasonable request.
Instead, the question of who is at fault for a motorcycle accident should be handled the same way as the question of who is at fault in a car accident or a truck accident. This means that the insurance company or the judge and jury should look at which drivers followed the law, and who made mistakes or errors in judgment that led to the crash.
In most motorcycle accidents where the other driver is at fault, the driver who caused the accident is responsible because they failed to keep a proper lookout for motorcycles, they failed to yield to a motorcycle, they were driving under the influence, or they committed some other traffic violation. These traffic violations and obvious errors behind the wheel can help you hold these drivers responsible after a serious crash.
Suing for Damages in a Motorcycle Accident in Newark, NJ
After a crash, you might have some options to seek compensation for your injuries. First, you can file a claim with the insurance companies involved. If you have first-party insurance coverage, this may cover some injuries and damages in the crash, but deductibles and policy limits might mean that only a fraction of the damages is covered. If you file a third-party claim against the at-fault driver's insurance, they may refuse to pay or acknowledge their driver's fault, and even if they do pay, damages for pain and suffering might not be covered.
The alternative is often to file your case in court. A lawsuit against the at-fault driver can unlock access to additional damages such as pain and suffering, and a jury verdict for damages for medical expenses and lost wages can cover these damages at their full cost instead of forcing you to accept discounted damages from an insurance claim.
To get these damages, you must prove that the other driver was indeed at fault. This means proving that they violated some duty they owed you and that that breach of duty caused your injuries and damages. You must also prove the damages you suffered by producing medical bills, pay stubs, financial statements, and testimony about the damages and injuries you faced.
In cases involving the death of a loved one, the damages you claim can include additional economic and noneconomic harm you and your family suffer because of the loss. This can include suing for the cost of burial and funeral expenses, ongoing lost wages the deceased can no longer earn, damages for lost companionship and spousal benefits, and other costs and expenses.
It is vital not to accept a settlement or an insurance payout for a motorcycle accident until you talk to a lawyer. Many insurance payouts are too low to cover your needs, and settlement offers may be too low to cover your needs. It is vital to have an attorney help you understand what your case is worth so that you can judge whether a settlement is fair or whether it would be better to fight your case in court. Jerry Friedman can help advise you on these difficult legal decisions.
How Does a Lawsuit for Motorcycle Injuries Work in NJ?
A lawsuit for motorcycle accident injuries is a civil lawsuit filed against the at-fault driver and other responsible parties. Your lawyer can help you file the case in court by preparing a "complaint" which lays out the basic details of the accident and explains why you are claiming that the other driver was at fault. From there, the other side will have a chance to challenge these assertions, and eventually the case will move to "discovery." At this point, both sides turn over evidence and interview witnesses in recorded depositions to get all the information related to the accident.
Many cases settle at this point since both sides now know what they are facing. If the case does not settle, it may move on to trial where both sides will present evidence and witnesses and the jury will decide who was at fault and how much money the victim is owed. Our lawyer can explain more about what to expect in this process in a free case consultation.
Call Our Newark Motorcycle Accident Lawyer for a Free Case Consultation
If you or a loved one was severely injured in a motorcycle crash in the Newark area, call Jerry Friedman today to discuss your case. Jerry is a New Jersey motorcycle accident and injury lawyer who exclusively represents motorcycle accident victims. As a motorcyclist himself, Jerry understands how these accidents can happen and who is usually at fault, and he'll fight to help other motorcyclists and their families get the compensation they need after a serious accident or a death in the family from a motorcycle crash. For a free case consultation, call us today at 1-800-LAW-4-HOGS.