North Bergen, NJ Motorcycle Accident Lawyer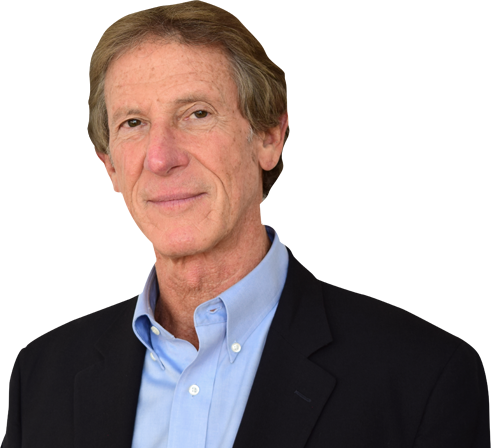 Injuries from a motorcycle accident can range from mild to very severe or even deadly. If you or a loved one has been injured in a motorcycle accident in North Bergen, NJ, you might be entitled to financial compensation. Insurance companies often try to pressure motorcycle accident victims to accept lower payouts than they might be entitled to. Work with a North Bergen motorcycle accident lawyer who can help you understand what your case should really be worth so you can avoid settling for less than you deserve.
Jerry Friedman is a motorcycle accident lawyer practicing in North Bergen and throughout the state fighting for the rights of injured motorcycle riders. If you or a loved one needs help getting compensation for motorcycle accident injuries, call us today at 1-800-LAW-4-HOGS. We offer free legal consultations to help you understand what your case is worth and what we can do to help you get compensation for medical bills, lost wages, and pain and suffering.
Proving Fault in a Motorcycle Accident Case in North Bergen, NJ
If you were injured in a motorcycle accident, one of the most important steps to getting compensation will be proving that the other driver was at fault. Evidence explaining what happened before, during, and after the accident will help your lawyer prove that the other driver was at fault and that you deserve compensation for the injuries you faced.
In many motorcycle accident cases, the other driver is at fault. Drivers in cars, trucks, and SUVs often fail to look out for motorcyclists and might even assume that they do not need to give them the same caution on the road that they would give any other vehicle. Mistakes involving dangerous lane changes, tailgating, and distracted driving often lead to serious crashes that can injure motorcyclists.
Evidence that the other driver violated a traffic law is usually some of the best evidence you can provide. For instance, if the other driver ran a red light, failed to yield while merging onto a highway, or suddenly swerved into your lane without signaling, they could be held liable for the injuries those violations caused.
Traffic laws are not the only standards that drivers must follow to avoid being considered at fault in a crash. Drivers are also held to standards of reasonableness. Even if something wasn't exactly illegal, it could still be considered especially dangerous or problematic. This could include things like taking a turn too fast and skidding out into another driver or breaking too suddenly in a traffic jam. If what the other driver did fell below the standards of what a reasonably prudent driver would do in the same situation, the driver can be held accountable for any injuries that mistake causes.
Damages in a Motorcycle Accident in North Bergen
In addition to proving that the other driver was at fault for the crash, you must also prove the damages you faced. In some cases, the damages will be obvious, especially if you have visible injuries. The biggest part of proving damages will be proving how much they cost so that the court knows how much money to order in compensation.
Pain and Suffering
Damages for physical injuries and mental suffering are usually available in a lawsuit for a motorcycle accident in North Bergen. These damages are sometimes difficult to calculate because it is hard to put a price on someone else's suffering. In most cases, more severe injuries are worth higher pain and suffering damages. These damages are usually not available in an insurance claim, and the best way to get these is through a settlement with the other driver or a lawsuit.
Medical Bills
Damages are also usually available for medical expenses. Some accidents can lead to extensive injuries that might need medical transportation, emergency care, surgery, follow-ups with your doctor, and physical therapy. Damages for all of these expenses and more can be claimed in a motorcycle injury lawsuit. You might even be able to claim damages for ongoing or future expenses.
Lost Wages
If your injury keeps you from going back to work, you should also be entitled to claim the cost of any wages you miss. If you are eventually able to return to work, you can claim wages you missed up until that point. Additionally, if you had to go back to work at a lower pay rate, you might be able to claim the difference in your old and new wages as damages. If your injuries are so severe that you can't return to work at all, you might be able to claim damages for all future wages you will now miss.
Wrongful Death Damages
In a wrongful death lawsuit, you can claim damages for the loss of a loved one. The pain and suffering that your loved one faced and the medical bills for end-of-life care can be claimed in most cases. In addition, actions for damages for funeral expenses, ongoing lost wages, lost companionship, lost spousal services, lost household services, and other areas of damages might also be available. Talk to a lawyer about how much your case could be worth in a wrongful death lawsuit for motorcycle accidents in North Bergen.
Call Our North Bergen Motorcycle Accident Lawyer Today for a Free Case Consultation
Jerry Friedman is a North Bergen motorcycle accident lawyer that represents victims and their families in cases against at-fault drivers. If you need help collecting damages for the injuries another driver caused you or a loved one, call our law offices today to set up a free legal consultation. You can reach us at 1-800-LAW-4-HOGS.