Lakewood Twp, NJ Motorcycle Accident Lawyer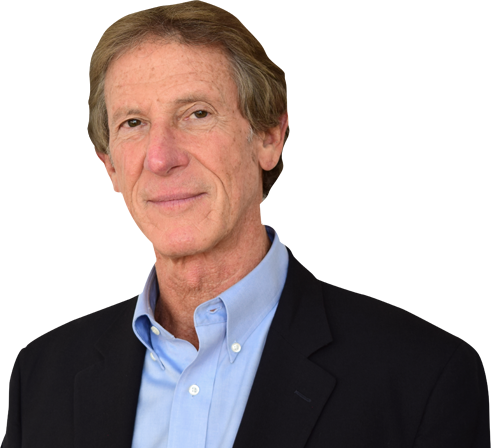 If you were involved in a motorcycle accident, you might be entitled to compensation for your injuries. The cost of treating severe injuries can be extremely high, and permanent injuries or disabilities might keep you from returning to work where you can support yourself and your family. If you were injured in a motorcycle crash because of someone else's negligence, call our Lakewood Township motorcycle accident lawyer today.
Jerry Friedman has over 40 years of experience handling motorcycle injury cases for riders in Lakewood Township and throughout New Jersey. He also represents families of deceased motorcycle accident victims in lawsuits to recover compensation for wrongful deaths. For help with your potential case, call our law offices today at 1-800-LAW-4-HOGS to schedule a free legal consultation.
Compensation for Motorcycle Accident Victims in Lakewood Township, NJ
If you were injured in a motorcycle accident, you might now face expenses and damages. If someone else is responsible for the accident, there is no reason you should have to be the one to pay for these damages. Our attorneys represent motorcycle accident victims and fight to get them and their families the compensation they need for their damages.
Medical Bills
Almost every injury serious enough to file a lawsuit for involves some medical care. The cost of the medical care you underwent could be quite expensive. Even with health insurance, the damages from your injuries could leave you with serious medical debt, ongoing physical therapy costs, and other expenses for wheelchairs and other needs. You might be entitled to have all of these bills covered in a motorcycle injury lawsuit.
Lost Wages
If your injury is severe enough that you had to miss work because of it, you might be entitled to compensation for the lost wages you faced. Many motorcycle accident victims face far more severe injuries that keep them from being able to return to work at all. If your permanent injuries or disability keep you from supporting yourself and your family, you could be entitled to compensation to make up for those future lost wages as well. Even if you can work, being forced to take a less-demanding job or reduced hours could mean reduced earning capacity, which you can also sue for.
Pain and Suffering
Damages for the physical pain and mental suffering that you face can also be claimed in a lawsuit. Although there are no financial records that can tell the jury how much these damages should be worth, you can still claim compensation for these damages. Your testimony, any journal entries you have, and the testimony of those around you can inform the jury about how serious the pain and suffering was and how the injuries affected your life and your enjoyment of life. More severe injuries are typically worth higher pain and suffering damages.
It is important to note that pain and suffering damages and other noneconomic damages are usually unavailable in an insurance claim. To get these damages covered in full – and to get economic damages covered at their full value – you might have to file your case in court.
How to Sue the At-Fault Driver for Motorcycle Accident Injuries in Lakewood Township, NJ
To file a personal injury lawsuit for motorcycle accident injuries, you should speak with a lawyer. Although you can file a lawsuit on your own, our attorneys can help you with your case. We can properly prepare all court documents, analyze your case, and put over 40 years of experience with these kinds of claims to work for you. The process of how your lawsuit will progress usually looks something like this:
First, your case will be filed with the proper court. Your case will usually be filed in a courthouse for the jurisdiction where the accident happened. Our lawyers can help make sure your case is filed in the right court. The initial documents that you file will include a description of how the accident happened, an argument as to why that means the other driver is at fault, and an analysis of what damages you are claiming.
After the defendant responds to the initial complaint, your case will eventually move on to the "discovery" phase. At this step, both sides can subpoena witnesses and evidence, take depositions, and have interrogatories answered. All of these steps work to get you and your legal team the evidence necessary to take the case to trial.
As these steps are happening, our lawyers will work to negotiate a settlement offer. Most personal injury lawsuits are settled, with the defendant eventually agreeing to pay your damages rather than face the extra time and expense of trial only to lose to you in court. If we can negotiate a good settlement offer, we will be able to end your case early and get you compensation.
If a settlement cannot be reached, the case will go on to trial. At this stage, we will present opening statements, witnesses, evidence, and closing arguments to try to convince the jury that the other driver was the one responsible for your injuries. We will also cross-examine witnesses and evidence to challenge any counterclaims or defenses the defendant or their insurance company puts forth.
If you win at trial, the jury will award you damages, and the defendant and their insurance company will have to pay you whatever the jury ordered.
Call Our Motorcycle Accident Lawyers in Lakewood Township, NJ Today
To set up a free legal consultation with our Lakewood Township motorcycle accident lawyers, call us today at 1-800-LAW-4-HOGS. Jerry Friedman represents motorcycle injury victims and their families, and he fights to get them the compensation they need. Call us today to discuss your potential case.