Passaic, NJ Motorcycle Accident Lawyer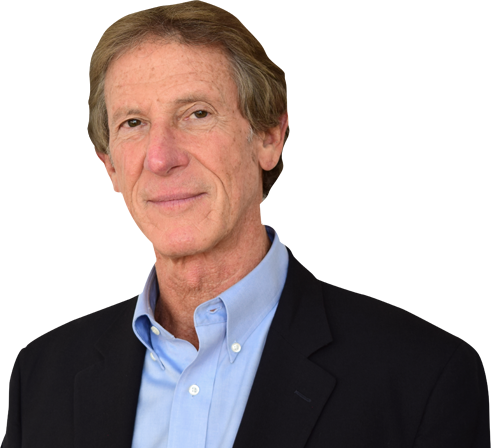 Motorcycle accident victims across New Jersey might be entitled to financial compensation for the harm they suffered. When someone else makes mistakes on the road and causes an accident, they should be held liable for any effects the victim faces. As a motorcycle rider, you might understand that there are certain risks to riding a motorcycle instead of riding in a car, but that doesn't mean that you deserve any less protection or compensation for your injuries.
If you or a loved one was injured in a motorcycle accident in the Passaic, NJ area, call Jerry Friedman today. Jerry is a Passaic, NJ motorcycle accident lawyer who takes motorcycle accident cases on behalf of injury victims and their families. For help understanding what your case might be worth and how to get compensation for the harms you faced, call our law offices today at 1-800-LAW-4-HOGS.
Compensation for Motorcycle Accident Injuries in Passaic
If you were hurt in a car accident, you might try to file your claim through car insurance. Depending on what type of insurance coverage you have – limited tort or full tort – you might have to file your case with your insurance company. Regardless of what kind of insurance you have, you are usually entitled to file a lawsuit if you suffered serious or permanent injuries in your motorcycle accident.
When you file a motorcycle accident injury lawsuit against the at-fault driver who hit you, you might be able to include multiple parties in the lawsuit. First, if multiple drivers were involved in the crash, you might want to include all of them in the lawsuit. The courts can divide liability among many drivers and hold them each responsible for their fair share of the injuries. Second, if you were hit by a truck driver, bus driver, or other commercial driver, you might be entitled to sue their employer. If they caused a crash while working at their job, you could be entitled to hold their employer vicariously liable for the driver's crash, and they will be responsible for paying some of the damages. Lastly, insurance companies representing the at-fault driver are usually included in the case as well.
If you win your case in court, you could be entitled to compensation for the full value of the medical bills, lost wages, and pain and suffering you faced because of the crash. Insurance settlements and settlement offers from at-fault parties are often too low to cover these needs in full. Talk to a lawyer about what your case is worth to help maximize the damages you receive in your claim.
Proving Fault in a Passaic, NJ Motorcycle Accident Lawsuit
To get the compensation you deserve, you must prove that the damages you suffered resulted from the motorcycle accident. Some injuries are not obvious right away, such as some brain injuries, neck injuries, and other injuries. If your injury appears a few days after the accident, our attorneys will work to build a record of medical treatment to show that the injury was indeed related to the accident.
You will also need to prove that the other driver was actually responsible for the crash to hold your injuries and damages against them. This is usually done by pointing to traffic laws that they violated to cause the crash.
If a driver was speeding, driving under the influence, or texting while driving, it will be obvious to the court that they did something wrong and should be held responsible for it. Other motorcycle accident cases have more complicated fact patterns involving a driver who tried to make a left turn across your lane of traffic or a driver alongside you that did not notice your motorcycle in their blind spot. Still, even if no traffic law was broken, our attorneys will work to show that the at-fault driver's actions behind the wheel were unreasonably dangerous and that they caused your crash.
In some cases, courts assign partial blame to the driver as well. As mentioned, courts can assign fault to multiple drivers, holding two or more at-fault drivers liable for your injuries. The defense might claim that you, as the victim, were also partly responsible for the crash. Defense lawyers like to claim that victims were speeding, failed to signal, or were unsafely riding in a blind spot when the crash occurred. Our lawyers will work to convince the jury that these kinds of issues do not outweigh the other driver's fault and that you should still be entitled to damages for your crash.
Types of Damages in a Passaic, NJ Motorcycle Injury Case
If you were injured in a motorcycle crash, you might be entitled to compensation for any expenses stemming from those injuries. This most commonly involves compensation for any medical bills related to the crash, payments for any wages you lost because of your injuries, and compensation for the pain and suffering you faced from your injuries.
If a loved one was killed in a motorcycle accident in Passaic, NJ, you could be entitled to claim other damages for their injuries and your family's losses. This could include end-of-life medical care and suffering as well as damages for funeral expenses and lost companionship.
Talk to a lawyer about what your case is worth before accepting any money from the insurance companies or at-fault drivers.
Call Our Passaic Motorcycle Accident and Injury Attorneys for a Free Legal Consultation
If you or a loved one was involved in a serious motorcycle accident in Passaic or anywhere in New Jersey, our lawyers might be able to fight to get you the compensation you deserve. Jerry Friedman is a Passaic, NJ motorcycle accident lawyer with decades of experience representing motorcycle injury victims and fighting their cases in court. Jerry is a motorcycle rider himself, and he understands the fear and danger of a motorcycle accident. Jerry and the rest of his compassionate team are dedicated to helping victims like you get the compensation they deserve. For a free legal consultation, call us at 1-800-LAW-4-HOGS.