Morris County, NJ Motorcycle Accident Lawyer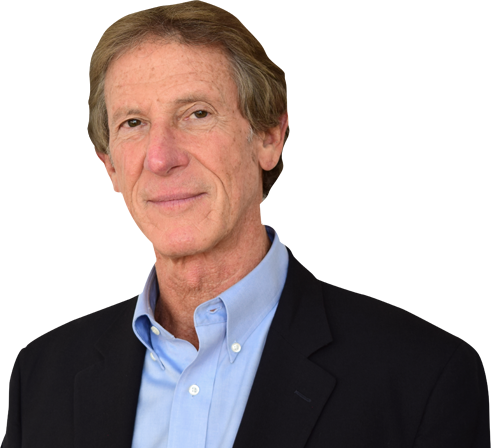 Should you be hurt while riding your motorcycle by way of another person's negligence, you can sue for compensation in Morris County.
Often, motorcycle accidents happen because drivers do not see motorcyclists on the road. This might be partially because of the size of motorcycles and because drivers do not anticipate motorcycles being near them. If a motorcycle accident does happen, victims should document an accident with law enforcement officials in Morris County. Then, they should get their injuries diagnosed and treated by medical professionals. Though New Jersey's no-fault laws apply to other auto accidents, they do not extend to motorcycle accidents, meaning victims can bring a claim without proving that they have sustained serious injuries. It is important that motorcyclists follow the rules of the road so that they are not found to be partially at fault for their injuries.
To get a confidential and free assessment of your case from Morris County, NJ motorcycle accident lawyer Jerry Friedman, call today at 1-800-529-4464.
What to Do if a Motorcycle Accident Happens in Morris County, NJ
In the event that you are hurt in a motorcycle crash in Morris County, you should immediately report your accident and get your injuries assessed by medical professionals.
Document Your Accident
Because most motorcycle accidents result in injury, most motorcycle accidents need to be reported to law enforcement officials in Morris County. There are many towns in Morris County, meaning the police department that responds to your accident will depend on its location. Once officers arrive, give them your account of the collision. Considering the traumatic ordeal that you went through, it is okay if you cannot remember every detail in the moment. Do your best to provide police officers with as much information as possible, but be careful not to accept partial fault for your accident inadvertently.
If you remember more details in the coming days, motorcycle accident lawyer Jerry Friedman can reach out to law enforcement to add information to the police report for your incident. Obtaining that police report will be necessary when building your case.
You can also document your accident by taking photos at the scene. If there are eyewitnesses nearby, get their phone numbers and names, as they may be able to provide useful witness statements in the future.
Diagnose Your Injuries
Once you leave the accident site, go to the hospital. Documenting your injuries is crucial, especially if you plan on suing a negligent party for injury. If there is no proof that you sustained injuries in a motorcycle crash, there is no reason to file a personal injury claim and recover compensation. Continue to document your injuries, recovery progress, and the cost of treatment as you heal. This can allow you to build a well-rounded claim for compensation and make recovery easier in Morris County. See medical specialists if necessary and follow all aspects of your treatment plan.
Reasons Why Motorcycle Accidents Happen in Morris County, NJ
Motorcycle accidents can happen for any number of reasons in Morris County, a primary one being drivers of passenger cars simply not seeing or paying attention to motorcyclists on the road.
According to recent data from the New Jersey Department of Law and Public Safety Division of Highway Traffic Safety Motorcycle Safety, upwards of 66% of motorcycle accidents occur because another driver did not see a motorcyclist. This is often the case when accidents happen at night. Drivers might also fail to check their blind spots when merging lanes, causing them to collide with a motorcyclist. The same agency found that more than 50% of motorcycle crashes involving other vehicles happen at intersections.
Because the town is situated very close to New York, commuter traffic is not uncommon in Morris County. Several popular highways, like I-280 and I-80, go through Morris County. Highways, in general, are infamous for dangerous motorcycle accidents. The risk of such accidents occurring only increases when you consider that anxious commuters eager to get home might speed or weave through congested traffic, paying no mind to possible motorcyclists on the road.
If you are injured while riding your motorcycle in Morris County, you will have two years from the accident date to sue the negligent driver for compensation.
No-Fault Laws and Motorcycle Accidents in Morris County, NJ
If you own and operate a car in Morris County, you will have personal injury protection (PIP) insurance. Though this coverage protects you in the event of a car accident, it will not provide you with compensation if you are injured while riding your motorcycle.
Personal injury protection insurance does not cover motorcycle accidents in Morris County, even if victims have PIP for their cars. While this might pose difficulties for some victims, it is a welcome prospect for others, as motorcyclists do not have to meet New Jersey's serious injury threshold to sue for compensation. This means you can file a claim, following a motorcycle accident, regardless of the severity of your injuries.
While no-fault laws will not impact your ability to sue following a motorcycle crash in Morris County, modified comparative fault laws might. These laws can reduce a victim's damages if they are partially at fault for their injuries. For example, a defendant might claim that you did not signal when making a turn, contributing to them hitting you. Or, if you did not have on a DOT-approved helmet when riding your motorcycle and you sustained head injuries, a defendant might argue that you are somewhat to blame for your damages. To prevent this from impacting your case, it is important that you strictly adhere to all state laws regarding motorcycle safety and the rules of the road when operating your motorcycle in Morris County.
Learn More About Filing a Motorcycle Accident Claim Today
Call motorcycle accident lawyer Jerry Friedman at 1-800-529-4464 to schedule a free case analysis today.