Stratford Motorcycle Accident Lawyer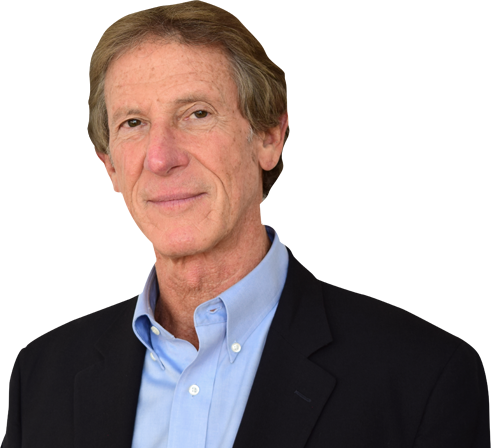 A motorcycle accident lawyer can help injured riders obtain financial compensation for the harm caused by their crashes. There are multiple forms of monetary damages that may be awarded to plaintiffs.
However, the path to compensation in motorcycle accident cases is not always straightforward. Copious amounts of evidence may be needed to establish which party is at fault. Furthermore, defendants may utilize certain strategies to avoid paying plaintiffs the damages they are owed.
After being hurt as the result of a motorcycle accident in Stratford, contact Jerry Friedman for help recovering the payment available to you. Call our law firm today at 1-800-529-4464 for a free review of your claim.
Damages Available to Victims of Motorcycle Accidents in Stratford
Plaintiffs in motorcycle accident lawsuits may be awarded various categories of monetary damages. The amount of compensation awarded in your case will likely depend on the type of injuries you suffered and the impact they had on your life. During a free assessment of your case, Jerry can help determine which of the following damages may be pursued:
Physical Pain and Emotional Suffering
You may obtain non-economic damages for the physical pain you experienced because of your motorcycle accident injury. Many injuries caused by motorcycle collisions can lead to immense pain. For example, burn injuries, fractured bones, and soft tissue injuries can all be excruciating for victims.
Additionally, you may seek compensation for your emotional suffering. Emotional suffering can come in several forms. For instance, a plaintiff with a spinal cord injury may be unable to engage in relationships with friends and family members. Also, a rider who sustained a concussion may have trouble participating in the same hobbies that they enjoyed before their crash. An experienced motorcycle accident lawyer can help recover compensation for such damages in your case.
Medical Bills
You may also recover payment for any medical bills related to your motorcycle accident injuries. This includes the cost of all past, current, and future medical expenses that you may incur. Damages for medical bills are typically established using your medical records and receipts. Therefore, it is crucial that you seek medical care as soon as possible after your collision. If you wait to let your injuries heal by themselves, then you may be unable to obtain the documentation needed to recover financial compensation from the party responsible for your crash. You can call our law firm for help locating the right physicians for you.
Lost Income
A high number of motorcycle accident injuries can force riders to spend time away from their jobs during their recoveries. Plaintiffs who perform manual labor are especially susceptible to sustaining this type of loss. Fortunately, victims of motorcycle accident in Stratford can seek payment for the lost income they incurred. Compensation for lost income is usually calculated using workers' average weekly wages.
In severe cases, riders may be permanently unable to work because of their injuries. Thankfully, you can call a motorcycle accident lawyer for help recovering damages for your lost earning capacity in the future. Contact Jerry Friedman for help obtaining such damages in your case.
Property Damage
Many bikers sustain damage to their vehicles because of accidents caused by other, negligent motorists. Fortunately, plaintiffs in motorcycle accident lawsuits can also be awarded payment for the property damage they sustained. Payment for property damage is typically calculated using the cost of replacement or repair of your damaged bike.
Out-of-Pocket Expenses
Lastly, you can recover monetary damages for the out-of-pocket expenses you incurred because of your motorcycle crash in Stratford. There are several types of expenses you may suffer. For example, you may have to pay for assistance with child care while recovering from your motorcycle accident injury. Furthermore, you may have to pay for help with transportation to and from your doctors' appointments. You can call a motorcycle accident attorney for help obtaining payment for such expenses in your lawsuit.
What to Do Immediately After Suffering a Motorcycle Accident in Stratford
The moments after a motorcycle accident can be disorienting. Still, taking the following actions could improve your ability to recover payment for the injuries caused by your motorcycle accident in Stratford:
Remain at the Scene and Dial 911
First, you should not flee the scene of your motorcycle accident. Leaving the scene could cause you to be charged with a hit-and-run and can hurt your chances at recovering monetary damages. After calling 911, the dispatcher can send emergency medical services for anyone who requires immediate attention.
Furthermore, after a motorcycle crash that causes an injury, a police officer must visit the scene to create an official accident report. These reports are often very helpful to our legal team when assessing fault for a collision.
Exchange Information with Other Parties
Next, you should exchange contact information with other drivers who were involved in your motorcycle accident. This information should include names, addresses, and phone numbers if possible. Also, contact information for any eyewitnesses to your accident should be recorded. Witnesses can provide oral and written testimony that explains why or how your collision happened. An experienced motorcycle accident attorney can help when reaching out to witnesses for their cooperation. Call Jerry Friedman today for help collecting the evidence needed to support your claim.
Document the Scene of Your Motorcycle Accident
Also, try to document the scene of your motorcycle accident with photos if you can. These photos can help point to factors that contributed to your accident. Further, photos from the scene of your crash may be utilized to discredit the defendant's alternative theory of fault. You can call Jerry if you wish to have photos from the scene of your accident analyzed by an experienced motorcycle accident lawyer.
Call Our Law Firm
Lastly, you should call our law firm as soon as possible after suffering a motorcycle accident in Stratford. Jerry can help refer doctors, review your case, and determine the proper course of action.
Victims of Motorcycle Accidents in Stratford Can Call Jerry Friedman for Support
In the aftermath of a harmful motorcycle crash, seek support from an experienced motorcycle accident attorney. Speak with Jerry Friedman today by dialing 1-800-529-4464 for a free evaluation of your claim.