Pennsauken Township, NJ Motorcycle Injury Lawyer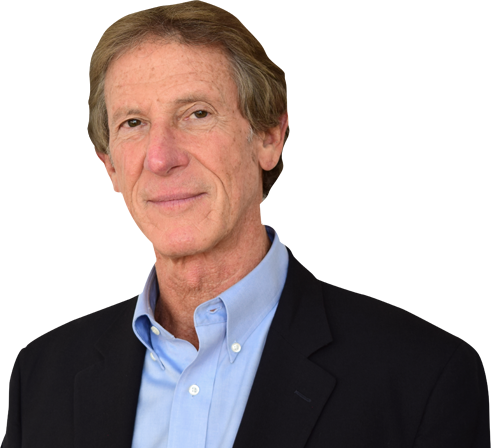 Injuries from motorcycle accidents can leave victims and their families saddled with expensive medical bills.  Victims who are unable to return to work quickly because of their injuries may find it difficult to afford these costs and other day-to-day expenses during their recovery.  Ultimately, an accident that was someone else's fault should not require you to pay for your damages.  Our Pennsauken Township, NJ motorcycle accident lawyer fights to help motorcycle accident victims recover compensation and move forward with their lives.
If you or a loved one was hurt in a motorcycle crash, call Jerry Friedman for help fighting for damages in your injury case.  We offer free legal consultations on new cases.  Call us today at 1-800-529-4464.
Common Injuries in Motorcycle Accidents in Pennsauken Township, NJ
Victims in motorcycle accidents often suffer far more severe injuries than drivers and passengers in cars, trucks, or SUVs.  While helmets and other safety equipment do a good job of keeping people safe from potential bumps and bruises after low-speed or single-vehicle accidents, the injuries you face if a negligent driver crashes into you could be far more serious.
Back and spine injuries are some of the most common serious injuries that emerge in motorcycle accident cases.  If riders are thrown from their bike or if they stop suddenly because of a crash, they could face significant force against their back and spine.  These injuries could leave riders with long-term injuries and potentially even cause paralysis.
Motorcycle accidents also cause road rash injuries and abrasions in many cases.  These injuries could leave victims with large areas of skin and other tissue missing after a serious crash.  Wearing proper motorcycle leathers and padding can help reduce these injuries, especially when you wear padded gloves to protect the hands and knuckles.
Motorcycle accidents could cause serious broken bones.  Falling onto your side could cause a broken leg if the bike falls on top of it, and it could also lead to broken arms or collarbones during the fall.
If another vehicle crashes into the side of a motorcycle, the victim could face serious injuries to the leg.  A hard crash directly into the driver's leg could result in serious broken bones, deep lacerations, or even traumatic amputation.
Holding Other Drivers Responsible for Motorcycle Accident Injuries in Pennsauken Township
No matter what injuries you face during a motorcycle accident, it is likely that you would not have faced them if it were not for the other driver's mistakes or traffic violations.  This fact often allows you to hold the at-fault party responsible for any effects of the crash.  The law seeks to compensate people who were wrongly injured to put them back to the same financial position they were in before the crash.
To hold another party responsible, you must be able to prove what they did wrong.  This often involves showing some traffic violation or other mistake behind the wheel.  For instance, a driver who ran a red light or hit you while driving under the influence would likely be held liable in court for the crash.  Even without a traffic violation, a driver can be held responsible for unsafe decisions.  That could include taking their eyes off the road to read a billboard or crashing because they were distracted by an argument with a passenger.
In many cases, the evidence you need to prove your case is often available.  If you can get pictures of the scene (perhaps taken by a friend or family member if you are too injured after the crash), you can use these photos to show the jury what the accident looked like.  Your testimony about what happened leading up to, during, and after the accident will also help prove who is at fault.  If there are security cameras or dash/helmet cams that caught the accident on tape, that footage is also essential evidence.  Your lawyer can send letters to preserve this evidence and later send subpoenas to have it brought to court.
When to Hire a Lawyer After a Motorcycle Crash in Pennsauken Township
After an accident, you should get a lawyer on your side.  While you may have an insurance company that you trust, their opinions about what happened during the crash, how much you are owed in damages, and how much they are going to pay will always be colored by their financial interests.  Even your own insurance company wants to protect their bottom line and pay low amounts for accidents, and it can often feel like everyone is against you.
A motorcycle accident lawyer represents you and, legally and ethically, must keep your best interests in mind.  Your lawyer can help protect you from low settlements, explain all the damages you should be entitled to, and fight to get you the compensation you need.  Even if your insurance company or the other driver's insurance company thinks you should settle or thinks your case is not worth much, our attorneys may be able to show you otherwise.
Working with a lawyer also helps give you room to make decisions and the authority to better control your case.  Your lawyer can help advise you, but the decision of whether to go to trial or whether to settle your case is always your decision.  Our Pennsauken Township motorcycle accident lawyers can help empower you to pursue your case the way you want to.
Call Our Pennsauken Township Motorcycle Accident Attorney for a Free Legal Consultation
After an accident, it is vital to have a lawyer on your side.  If you faced injuries that need financial compensation and keep you from working, you could be entitled to substantial payments.  Many insurance companies may refuse to pay the full value, and working with our Pennsauken Township motorcycle injury lawyer can help you get the compensation you deserve.  Call Jerry Friedman today for a free legal consultation at 1-800-529-4464.