Glassboro, NJ Motorcycle Accident Lawyer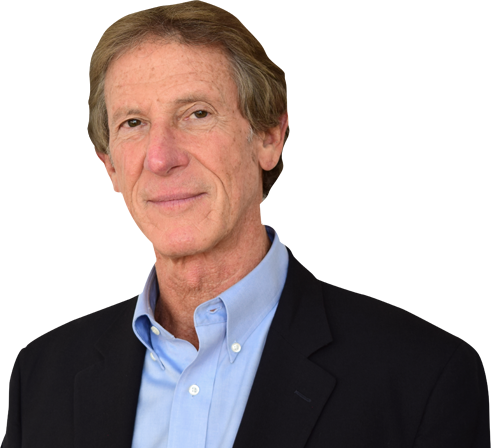 Glassboro offers a pleasurable experience for those who enjoy traveling by motorcycle. Nevertheless, the risk of accidents is present, and careless drivers can cause severe injuries that might result in dire consequences.
If you were injured due to someone else's carelessness, you have the legal right to be compensated. However, pursuing a lawsuit for a motorcycle accident can be difficult and complicated, as motorcyclists are often unfairly blamed for causing the accident. Our team is aware that most accidents occur due to the recklessness of the other driver and can assist you in proving it. As a driver on the road, you have the right to be safe, and if you are injured because of someone else's actions, you deserve to be compensated.
For a free evaluation of your case with an experienced motorcycle accident attorney, call Jerry Friedman today at 1-800-529-4464.
Evidence Used to Prove a Motorcycle Accident Lawsuit in Glassboro, NJ
When attempting to obtain compensation for injuries sustained in a motorcycle accident, it is imperative to collect evidence that proves the accountability of the other party for the harm caused. This evidence can originate from various sources, and your own endeavors might be integral in constructing a strong case. In Glassboro lawsuits, evidence commonly utilized in motorcycle accident lawsuits consists of the following:
Police Accident Reports
Obtaining a police accident report is the initial step when considering a lawsuit related to a motorcycle accident. The officer in charge will conduct an investigation of the scene and document all pertinent information in the report. This information might include specifics about the vehicles involved, any damages incurred, contact and insurance information of the drivers, and other crucial details. Additionally, the report might include statements from witnesses, which can assist in identifying any inconsistencies between the driver's account and the actual events that occurred.
Photographs and Video
Capturing pictures of the surroundings can be very beneficial in showcasing the extent of the damage and identifying any factors that could have led to the collision. The pictures can help you locate skid marks on the road or measure the distance between your bike and the point of impact. Your smartphone can be used to take pictures of broken glass, damaged vehicles, or any other evidence that can support your claim for compensation. Taking pictures is the best way to gather evidence, as many physical signs might be removed from the scene. This evidence can be preserved for future use.
Medical Records
When someone experiences an accident, their medical records are essential in uncovering how severe their injuries are and what kind of treatment they need. These records are critical in deciding if the person requires ongoing medical attention or if their injuries will impact their job prospects and overall health in the long term. Additionally, medical records typically contain the doctor's diagnosis of the cause of the injuries.
Parties You Could Sue for a Motorcycle Accident in Glassboro, NJ
The complexity of a motorcycle accident lawsuit depends on liability. Our lawyers can identify the parties responsible for your case. Typically, the following parties can be named in a Glassboro lawsuit:
Other Drivers
When motorcycles are involved in accidents in Glassboro, it is common for the rider to sustain injuries. This is often due to the negligence of other drivers who fail to notice the motorcycle on the road. Whether it is due to a lack of focus or carelessness, not seeing the rider ahead of time is not a valid excuse in any legal proceedings arising from the accident.
In the event that a motorcycle accident involves multiple drivers, each driver can be held responsible for the damages they caused. For instance, if one driver was speeding and crashed into another vehicle that had made an illegal lane change, causing damage to your motorcycle, both drivers would be accountable for compensating you for the damages resulting from their actions.
Commercial Drivers and Their Employers
When an employee's negligence causes a motorcycle accident while they are working, both the driver and their employer might be held responsible. If you were injured while a driver was transporting goods for a company, the employer could be held liable due to the driver's negligence. This is the legal doctrine of respondeat superior, which can result in legal consequences for both the driver and their employer.
Manufacturers and Designers
If a defective part on your motorcycle caused an accident, regardless of its origin, you might be able to pursue a claim against the manufacturer or designer. The manufacturer could potentially be held responsible for failing to ensure the safety of the motorcycle's design or neglecting to warn users of any potential risks associated with the product.
Damages You Can Claim in a Glassboro, NJ Motorcycle Accident Lawsuit
If you have been involved in a motorcycle accident in Glassboro, it is possible that you are facing financial struggles and emotional distress due to the injuries you sustained. The compensation you are entitled to receive will be determined by the severity of the accident and the long-term effects your injuries have on you. As someone who has been injured while riding, you have the right to seek compensation for both quantifiable losses, such as medical bills, as well as non-tangible losses, like emotional pain and physical suffering.
Medical Bills
If you have been involved in a motorcycle accident that was not your fault, the responsible party has a legal obligation to pay for all your medical expenses, including any future treatments that might be required. This includes visits to the doctor, physical or chiropractic therapy sessions, and any other necessary healthcare services. Additionally, you might be entitled to reimbursement for medication, hospitalization, ambulance transport, and surgical procedures if necessary. It is important to bear in mind that if you have a long-term disability, you should consider the cost of future medical care when seeking compensation.
Lost Wages
If you are involved in a motorcycle accident that causes injuries preventing you from returning to work or continuing in your previous profession, you are entitled to seek reimbursement for lost wages and future earnings. If your injury is serious enough to make you totally incapable of working, you might apply for permanent disability benefits based on the estimated length of time you will be unable to work.
Pain and Suffering
After a motorcycle accident, it is typical for individuals to seek compensation for both physical pain and emotional distress. Lawsuits can aim to receive damages for the loss of consortium, which refers to the inability to engage in life with a partner due to injuries sustained from the accident. Additionally, loss of enjoyment might also be sought, as it can stem from the inability to partake in beloved hobbies or activities.
Property Damage
If your motorcycle or personal property is damaged due to someone's negligence, you have the legal right to recover expenses. This includes compensation for damage caused to your motorcycle, as well as any other personal property, such as clothing and equipment. Estimates, receipts, and repair bills can be provided as evidence to prove damages.
Our Glassboro, NJ Motorcycle Accident Lawyers Can Help
Call motorcycle accident attorney Jerry Friedman at 1-800-529-4464 today for a free case review.