Paterson, NJ Motorcycle Accident Lawyer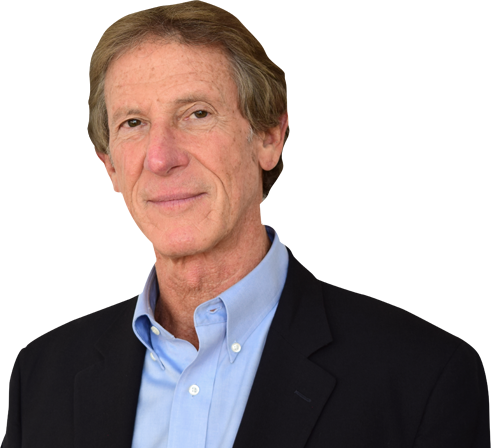 Paterson, NJ in Passaic County is the third most populous city in New Jersey. Any city with a high population sees a lot of auto accidents each year, and these accidents can be especially dangerous for motorcycle riders. If you or a loved one was injured in an accident while riding your motorcycle in Paterson, New Jersey, call Paterson, NJ motorcycle accident lawyer Jerry Friedman today.
Jerry Friedman is a motorcycle enthusiast and devotes his law practice to representing victims of motorcycle accidents and their families, working to get them the insurance payouts and damages they need to cover their injuries and help them get back on the road. Call our law offices today to set up a free legal consultation and to learn more about how we can help you and your family get compensation for your medical expenses, lost wages, and pain and suffering after a serious motorcycle crash. Call us today at 1-800-LAW-4-HOGS.
Suing for a Motorcycle Accident in Paterson, New Jersey
If you were injured in a motorcycle accident, you may have a few options to seek compensation for your injuries. First, your medical insurance might cover the cost of most of your hospitalization and medical care, but you should never have had to pay a dime for these expenses in the first place. Since the injuries were caused by another driver's negligence, there is no reason you should have to pay to cover these expenses. Instead, you can often claim compensation for these expenses and other damages by filing an insurance claim against the at-fault driver's insurance company or suing them in court.
If you file an insurance claim, you may be able to claim compensation for some of your medical expenses and the lost wages you suffered. However, these damages might be paid at only a percentage of their full value, and you might not be able to claim compensation for other "noneconomic" expenses like the physical pain and mental suffering you face.
To get the full compensation you need in your case, you will often need to take the at-fault driver to court. In a lawsuit, you can claim the full value of all damages you faced, including both the economic expenses caused by the accident and the noneconomic damages like pain and suffering.
Our New Jersey motorcycle accident attorneys can help you avoid low settlement offers that don't cover your needs, and we can fight your case in court if the at-fault parties are unwilling to pay for the full damages. Jerry Friedman can help you understand what your claim is worth so that you can reject any offers that fall short of what you and your family deserve.
What to Do After a Motorcycle Accident in Paterson, NJ
The first thing that you do after being involved in an accident should be to get to the side of the road and get yourself – and your bike if you can – out of danger and out of the way of traffic. If you have a serious injury and cannot move or if you think you have a back or neck injury, it is often better to stay where you are and wait for medical assistance. The second thing you should do is call the police.
When you call 9-1-1 after a motorcycle accident, they can send police officers to the scene and send ambulances and EMTs to get anyone the medical attention they need or transport them to the hospital for emergency care. A quick response is absolutely vital for many injuries, and getting quick medical care could be the difference between a full recovery and long-term disabilities. If your phone was damaged and you can't call for help, see if you can ask someone else to do so.
Ultimately, you might not be able to feel some injuries because of adrenaline and other defense mechanisms. It is important to have an EMT or ER doctor assess your condition to see if you have any serious injuries you can't feel. Some injuries might also not "set in" until the next morning, such as back and neck injuries, and you will need to be monitored or schedule a follow-up appointment to get the care you need.
After a crash, you should also seek to collect information about the accident. If you are seriously injured, some of this might be impossible to collect, and you can get it from the other parties and police officers later. Otherwise, if a friend was riding with you on another bike or someone can come meet you at the scene, they can get this information for you.
The most important info to collect after a crash is information about who was involved, where the accident happened, and what the accident scene looked like. If you can, get information from all drivers and passengers involved in the crash and any witnesses who saw what happened. Make sure to get their name and contact info and to get the make, model, and license plate number of any vehicles involved. If anyone was a commercial driver, make sure to find out who they work for. Also collect the insurance information for all drivers.
Get info about where the accident took place, such as the name of the road and the nearest cross-street or the nearest mile marker (if the accident took place on the highway). Also take pictures of the scene and the locations of all the vehicles involved if you can.
After you collect this information, call Jerry Friedman to discuss your case.
Call Our Paterson, NJ Motorcycle Accident Attorney for a Free Legal Consultation
Jerry Friedman has been representing victims of motorcycle accidents throughout New Jersey for over 40 years. If you or a loved one was involved in a motorcycle accident and needs help getting financial compensation from the at-fault driver's insurance company or through an injury lawsuit, Jerry might be able to take your case and fight for you. To schedule a free legal consultation with our Paterson, NJ motorcycle accident lawyer, call us today at 1-800-LAW-4-HOGS.