New Brunswick, NJ Motorcycle Accident Lawyer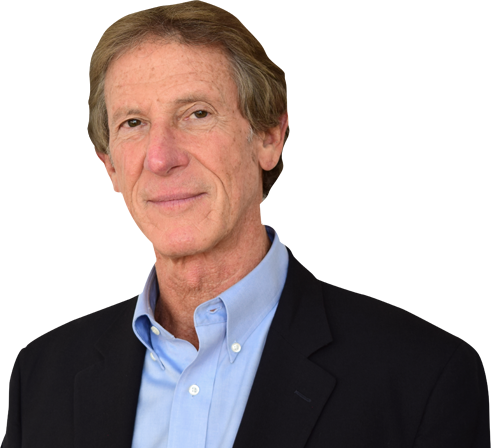 Motorcycle accidents happen more frequently than most people think. Every year, thousands of motorcyclists face severe injuries that can significantly impact their quality of life. Fortunately, not everything is lost, and there are ways to get compensation after your crash. Jerry Friedman serves injured victims in motorcycle accidents in New Brunswick, NJ.
Thanks to decades of experience handling hundreds of motorcycle accident claims, we know what it takes to defend your rights and get you the compensation you deserve. We know you want to get better and go back to your everyday life. Let us work for you during your time and need. Call our law offices today at 1-800-529-4464.
What Evidence to Collect After a Motorcycle Accident in New Brunswick, NJ
There is no way to tell when, where, or how you may be involved in a motorcycle crash. For this reason, it is essential to be prepared in the event of an accident. Part of being prepared requires you to strategize and develop a plan that can help you set the record straight after an unexpected accident. It is essential to make sure you and others at the crash scene are safe and away from any further harm.
Once you and others are safe, it is essential to collect evidence that can help you support your future claim. Witnesses can provide you with valuable insight about your crash. Additionally, they can also help you establish the other party's liability. It is crucial to collect the name and contact information of as many witnesses as you can.
If more than one party was involved in your accident, it would help to exchange insurance and contact information with everyone. Make sure to write down the other party's car model, make, year, license plate, and any additional information that can help you support your claim.
Make sure to document your property damage. Taking pictures or video of your motorcycle after the crash can help you establish the severity of your accident and the extent of your losses. It is also helpful to get a copy of the police report and your medical record to substantiate and support your claim.
Filing a Personal Injury Claim for a Motorcycle Accident in New Brunswick, NJ
As an injured victim in a motorcycle accident, you might have a chance to file a personal injury claim. Through your lawsuit, you can bring the liable parties to justice and get compensation such as monetary, non-monetary- and punitive damages. However, there are several caveats you need to consider. First, it is critical to understand the laws that may affect your case. For instance, your compensation may be lower based on the percentage of your liability under the comparative negligence doctrine in New Jersey.
Your situation can complicate more if you are found 50% or more liable for your crash. In this scenario, you may be banned from recovering compensation. Second, you are responsible for providing the court with all the necessary evidence to prove the defendant's negligence in your crash. Typically, this means you will need to prove the defendant's breach of legal duty, causation, and subsequent harm. It is essential to have a skilled New Brunswick motorcycle accident attorney who can guide you. Our attorney Jerry Friedman can help you at every step of the way.
Calculating the Value of a Motorcycle Accident Claim in New Brunswick, NJ
When you file a personal injury claim for a motorcycle accident in New Brunswick, you are fighting to receive compensation or a settlement. Many motorcycle accident injury victims may be tempted to get a settlement and call it a day. However, settlements rarely compensate you adequately. It is essential to remember that insurance companies may not consider your best interest, and many initial settlement offers represent a small fraction of what you could otherwise get by taking your case to trial.
In our experience, taking your case to court can help you get compensation for things that your insurance may not cover. For instance, your insurer may consider your medical expenses, lost wages, and property damage when determining your settlement value. However, they may leave your pain, suffering, and mental anguish out of the picture. These elements can have a significant impact on your overall compensation.
The courts will consider several elements when calculating how much compensation they will grant you. First, you can have access to economic damages. Economic damages – or compensation – refers to losses that can be objectively quantifiable. Common examples of economic damages include medical expenses, lost wages, and property loss. The courts can easily determine the monetary sum of all the losses you engaged in after your motorcycle accident and compensate you for it.
You can also get non-economic damages in your case. Different from economic damages, non-economic damages are more difficult to calculate because they are more subjective. Common examples of non-economic damages include your pain and suffering, mental anguish, emotional distress, and other psychological and mental injuries stemming from your crash.
In addition to these compensations, the court may be willing to grant you additional damages. These are known as punitive damages. Punitive damages are compensations awarded in cases where the defendant's actions go beyond mere negligence. For instance, you may get punitive damages if the court finds the liable party was driving egregiously, without any regard for other people's safety. The court awards these damages as a way to compensate you adequately and prevent others from engaging in the same negligent actions in the future.
Motorcycle Accident Lawyer Serving Injured Victims in New Brunswick, NJ
Facing the aftermath of a motorcycle accident can be challenging for the victims and their loved ones. Jerry Friedman understands how difficult this moment can be for you and is ready to help you fight for the compensation you deserve. We will fight aggressively to defend your rights and bring those responsible for your accident to justice. Call our law offices today and schedule your private consultation with Jerry. Our phone number is 1-800-529-4464.