Holmdel, NJ Motorcycle Accident Lawyer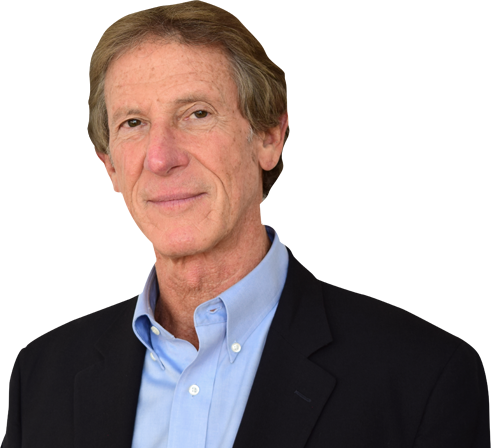 When you or a loved one is injured in a motorcycle accident, our office is here to help you recover what you need to rebuild your life. Our years of experience trying motorcycle injury cases and obtaining compensation on behalf of our injured clients makes us a trusted choice for handling your motorcycle accident case.
Call Jerry Friedman right away at 1-800-LAW-4-HOGS on our toll-free hotline. You can set up an initial consultation for free and begin speaking with our Holmdel, NJ motorcycle accident lawyer about your case. Our attorneys represent individuals injured in motorcycle crashes, and we represent families of those who are in critical condition or who have been killed in motorcycle accidents.
Getting Compensation for a Holmdel, NJ Motorcycle Accident
Motorcycle accidents can cause serious injuries to riders. Severe motorcycle accidents commonly lead to amputation injuries, spinal cord injuries, broken bones, and other injuries that could cause permanent or long-term injuries. The victims of these kinds of accidents are often entitled to financial compensation, but knowing how to get the compensation you need and knowing how much you should be able to claim might not be obvious.
Filing an insurance claim for a motorcycle crash might help you collect damages for lost wages, medical bills, and vehicle repairs. If you did not suffer any injuries and are mainly filing the claim to get your bike repaired, this might be the perfect way to get the compensation you need. However, if you suffered serious injuries, an insurance claim might fall short of covering your needs.
Insurance claims usually pay only a percentage of the victim's damages for lost wages and pain and suffering. Sometimes, insurance companies will aim low with settlement offers instead of giving the victim the compensation they truly need. Additionally, pain and suffering damages and other "noneconomic" damages are often not covered in insurance claims.
This can mean that the best way to get compensation after a serious motorcycle accident might be to file a lawsuit in court against the at-fault driver. Your attorney can help you calculate the damages in your case, uncover any physical injuries or damages you might have missed, project future healthcare and lost wage values, and help you claim the full value of your case in a lawsuit. When suing, the at-fault party's insurance company will usually defend them against the lawsuit, meaning that there will still be insurance funds there to cover damages even if the court orders higher damages than what insurance planned on paying.
Proving your Motorcycle Injury Case in Holmdel, NJ
To win a lawsuit for a motorcycle accident, you must prove to the court that the other driver was at fault. Drivers often cause motorcycle accidents by failing to check their blind spots, passing motorcycles improperly, tailgating motorcyclists, or otherwise committing simple traffic violations. If your testimony and other evidence from the crash helps prove that the other driver was at fault because of these kinds of errors, you can often win your case and get the damages you can prove in court.
To prove the other driver's fault, you will need to point to a duty that they owed you and a breach of that duty. This could come from standard traffic laws, such as NJ's laws against drunk driving, speeding, reckless driving, or other offenses. This duty could alternatively come from the general duty that all drivers owe each other: to drive as an average driver of reasonable prudence would drive. Drivers are not required to avoid every possible accident, but they are required to act reasonably behind the wheel, and care or skill that falls short of that can lead to them being responsible for the crash.
Evidence to help prove fault can include testimony as well as hard evidence. Any statements from witnesses or testimony from other drivers or motorcyclists who saw the crash can be helpful, as can testimony from passengers who were injured in the crash alongside you. You can also use evidence such as helmet cam footage, traffic camera footage, pictures of the crash scene, and pictures of the vehicle damage and injuries to help reconstruct the accident and prove who was at fault.
To collect damages, you will also have to prove what they cost to the court. This means providing medical bills, wage summaries, financial statements, and other evidence of what these damages cost you. Your lawyer can also use financial experts to help project future, ongoing costs.
Your attorney will have to prove the case "by a preponderance of the evidence" for you to receive damages. This means proving that it is more likely than not that your claim is true and that the other driver was at fault. If the court wants to assign partial blame to each driver, that might reduce your damages, but it usually does not block you from recovering compensation unless you were more at fault than the other driver. Still, the "burden of proof" in a personal injury claim like this is lower than the "beyond a reasonable doubt" standard used in criminal cases.
Call Our Holmdel, NJ Lawyer for Victims of Motorcycle Accidents
If you or a loved one was hurt in a motorcycle accident in Holmdel, NJ, Jerry Friedman might be able to help. Jerry represents motorcycle accident victims and their families in lawsuits against at-fault drivers and their insurance companies. Jerry's experience as a Holmdel, NJ motorcycle accident lawyer puts him in a position to help if you or a loved one has been seriously injured. Call 1-800-LAW-4-HOGS today to set up a free legal consultation and learn more about your options after a serious crash on a motorcycle.