Holmdel, NJ Motorcycle Accident Lawyer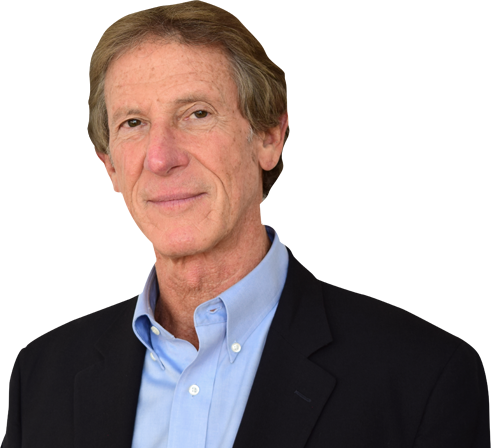 When looking for motorcycle lawyers, look no further than the Law Office of Jerry Friedman, P.C. proudly represents motorcycle riders who live, work, ride or have been injured in motorcycle accidents in New Jersey.
Living and Working in This Township
Holmdel Township is located in Monmouth County and has a population of about 16,773, according to the 2010 Census. It is only 15 miles west of the Jersey Shore, which makes it a popular place to live and to ride motorcycles. In 2009, this township was named as the top "Six-Figure Town" by CNN based on its many employment opportunities, beautiful neighborhoods, top-rated public schools and a convenient location near both the Jersey Shore and New York City. This area is widely known for being the headquarters of Bell Labs and Vonage Holdings, Inc. It is also home to the PNC Bank Arts Center, and it is where Bruce Springsteen had a home for five years in the '70s and '80s.
Nearby Townships
Its neighboring townships include:
Aberdeen Township
Middletown Township
Marlboro Township
Hazlet Township
Colts Neck Township
Accident Statistics
According to the New Jersey Department of Transportation, there were 270,231 auto accidents in 2017. Of that total, 17,857 occurred in Monmouth County. Motorcycle accidents have the potential to result in serious and catastrophic injuries to riders because of their exposure to the road and their lack of protection.
Avoid Needing to Hire Motorcycle Lawyers: Staying Safe on the Road on Your Motorcycle
The natural beauty of this township, family-friendly communities and its proximity to major recreational areas make riding a motorcycle on its long stretches of roads fun and convenient. However, it is important to do everything possible to stay safe on your motorcycle and avoid being injured in an accident.
The township recently reported statistics on personal injuries and noted that brain injuries are a top cause of severe disability and death to both children and adults. Wearing your helmet while riding can help protect you in the event that you are struck by another vehicle. Even when you are obeying all of the traffic laws and rules of the road on your motorcycle, there is no accounting for the negligence of other drivers, many of whom are not actively watching out for motorcycles. This is especially true at night or during poor driving conditions because other motorists may not be driving as carefully as you are riding or are unaware of their duty to drive safely around motorcycles.
If you are unfortunately involved in a motorcycle accident in this township or anywhere else in New Jersey, the Law Office of Jerry Friedman, P.C. is prepared to represent you in recovering compensation for your losses. Our motorcycle attorney is familiar with the local roads, courthouses, rules and driving conditions make us the knowledgeable choice to represent injured motorcycle riders.
Major Roadways in the Township
With just over 18 square miles of land in this township, there are more than 125 miles of roads, which include some fairly major roadways, such as:
Garden State Parkway
Route 34
Route 35
CR 516
CR 520
Township Officials, Local Courthouse, Motorcycle Lawyers, and Police Department Information
Motorcycle riders in this township and those who are injured in an accident may want to be familiar with the local government, the local police department and the township courthouse.
Township Elected Officials
This township elects a committee consisting of five members to serve as its local government representatives on the Township Committee for three-year terms. The five committee members elect a mayor and deputy mayor from among themselves to serve for a one-year term. The current mayor is Eric Hinds, and the deputy mayor is Michael Nikolis.
Township Police Department
If you are involved in a motorcycle accident, call 911 immediately if someone is injured. If you need to reach the township police department, call (732) 946-4400 to provide your accident location. The township police department headquarters are located at 4 Crawfords Corner Road.
Township Municipal Court Location and Contact Information
If your motorcycle accident results in a lawsuit filed in this township, the municipal courthouse is located at 4 Crawfords Corner Road. The courthouse administrative clerk can be reached at (732) 946-4713. The Honorable Mary H. Casey is the acting judge of the municipal court. Court sessions are only held on Mondays and Wednesdays at 9 a.m.
How Motorcycle Lawyers Serve the Motorcycle Rider Community in New Jersey
The legal team at the Law Office of Jerry Friedman, P.C. supports motorcycle clubs and associations across New Jersey. We provide free legal advice to many of these clubs and proudly offer free consultations to all riders on our toll-free hotline at 1-800-LAW-4-HOGS. To find out more information about the motorcycle clubs near you in New Jersey, check out our motorcycle club contact list here.
Contact Us, Your Motorcycle Lawyers, After a Motorcycle Accident in Monmouth County
At the Law Office of Jerry Friedman, P.C., we are dedicated to representing motorcycle riders throughout New Jersey. Our experienced legal team is made up of people who have in-depth knowledge and years of personal experience riding motorcycles. When you or a loved one is injured in a motorcycle accident, our office is here to help you recover what you need to rebuild your life. Our years of experience trying motorcycle injury cases and obtaining compensation on behalf of our injured clients makes the Law Office of Jerry Friedman, P.C. a trusted choice for handling your motorcycle accident case.
Call the Law Office of Jerry Friedman, P.C. right away at 1-800-LAW-4-HOGS on our toll-free hotline. You can set up an initial consultation for free and begin speaking with a licensed motorcycle accident lawyer about your case. With our office location at 31 Main Street, Holmdel, New Jersey 07733, we are convenient for motorcycle riders in Monmouth County who have been injured in an accident caused by another motorist.