Parsippany Motorcycle Accident Lawyer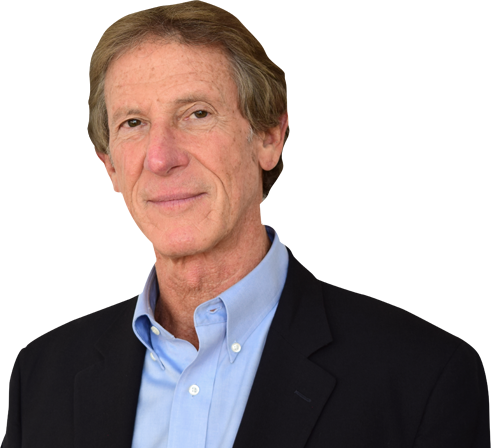 A motorcycle crash can be a life-altering experience, especially if you have never been involved in an accident. Unfortunately, most bike crashes can lead to devastating injuries. However, this doesn't mean you have no way to get compensation for your losses. You may be able to file a personal injury lawsuit against those responsible for your accident.
Jerry Friedman can help you if you were injured in a motorcycle accident in Parsippany, NJ. With over three decades of hands-on experience, Jerry knows what it takes to hold the liable parties accountable for your losses and fight aggressively for the compensation you deserve. To learn more about how we can assist you with your case, call our law offices today at 1-800-529-4464.
Whom to Sue in a Motorcycle Accident in Parsippany, NJ
After your motorcycle accident, you must identify or determine who is responsible. Sometimes, the at-fault party can be easily identified because no one else is involved in your crash. This is the case for motorcycle accidents involving another driver. However, whom to sue may not always be clear when there are multiple parties involved. More than one driver could have possibly caused your accident, or maybe your motorcycle crash happened due to a defective bike part. In this scenario, you can hold multiple parties liable for your losses.
It is critical to accurately identify those involved in your accident so you can take immediate action. You may think you can determine what happened, when, and how. However, after a crash, these details can become a blur, especially if you sustained severe injuries. It is always in your best interest to have a skilled Parsippany motorcycle accident lawyer who can help you determine against who you may file a claim.
How Much is My Motorcycle Accident Claim Worth?
Determining how much your motorcycle claim may be worth requires analyzing many different elements. There is no blueprint available to determine your compensation accurately. Generally, the courts will consider all of the elements in your claim before determining your compensation. As a plaintiff in a personal injury claim, you have to provide all the necessary evidence showing the defendant's negligence. All of your evidence can be collected right after your crash.
For instance, after your motorcycle crash, you should try everything to collect as much data as possible. The first thing you should do is find a safe place away from the crash site and call 9-1-1. The emergency service will dispatch healthcare professionals to take care of you and any other driver(s) involved in your accident. Next, you should report your accident to the police. They will send an officer who will write a report after evaluating the scene.
Additionally, the driver involved in a crash must also render a "self-reporting crash" with New Jersey's Department of Transportation. Up to this point, you should already have at least three critical sources of information: the emergency medical professional's assessment of your injuries, the police report, and the other drivers self-reporting crash. All of this information is critical in supporting your claim, along with any other evidence you find.
When assigning an overall value to your claim, the courts will analyze all of your case circumstances. This includes looking at the extent of your injuries, your medical expenses, property damage, lost wages, and the pain and suffering often involved in the recovery process. The court then will grant you compensation based on their findings.
Lawsuits vs. Insurance Claims in Motorcycle Accidents in Parsippany, NJ
After a motorcycle accident in Parsippany, NJ, you may have different alternatives to get compensation. First, you can file a claim with your insurance. The reason behind this being your first option is New Jersey – like other states – operates under a "no-fault" system. Under the no-fault system, an injured victim has to file a claim with their insurance company, regardless of who was at fault for the crash. Unfortunately, the provisions of insurance policies such as personal injury protection (PIP) do not cover a motorcyclist in the event of an accident.
Typically, bike riders can get another type of assistance called "med-pay," which can provide some relief after a motorcycle crash. Med-pay can provide up to $25,000 in medical expenses. But what happens if this is not enough to cover your losses? Fortunately, you can still have the chance to file a claim against the liable parties in particular circumstances. Motorcycle drivers lack most of the protection car drivers have on their vehicles. Thus, a motorcyclist is exposed to severe, sometimes life-threatening injuries. Depending on the extent of your injuries, you may file a personal injury claim against the negligent party.
You might file a personal injury claim if your accident led to the loss of a body part, significant scarring or disfigurement, or permanent loss of a body part – among other severe injuries. If your injury meets this threshold, you may file a personal injury claim.
When it comes to compensation, your claim against your insurance is very limited. You may be forced to evaluate your case and losses to determine whether you can pursue compensation from the liable party. You must get assistance from an experienced Parsippany motorcycle accident lawyer who understands the process of your claim and guides you through it.
Parsippany, NJ Motorcycle Accident Lawyer Offering Private Consultations
If you or a loved one was injured in a motorcycle crash caused by another driver's negligence in Parsippany, NJ, we can help. Jerry Friedman has more than three decades of experience handling motorcycle accident claims in New Jersey. He can help you determine the best course of action based on the specific circumstances of your case. Navigating through New Jersey's nuanced no-fault laws can be challenging. However, you don't have to face this difficult time alone. Let our Parsippany, NJ motorcycle accident attorney guide you through your claim. To learn more about all of our services in a private consultation, call our law offices today at 1-800-529-4464.