Franklin Township, NJ Motorcycle Accident Lawyer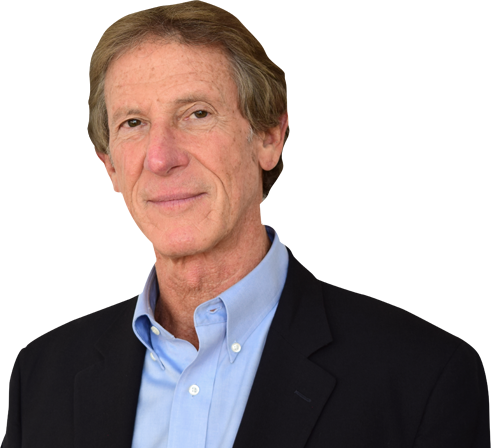 Motorcyclists enjoy the thrill of riding a bike on the open highway, along with the convenience and advantages that a motorcycle brings. A motorcycle is fun to ride, easy to park, and does not consume nearly as much gas. However, motorcycles present a greater risk of injury to their operators. Because of a motorcycle's size and the lack of protection for the rider, motorcyclists are exposed to more dangers on the road. This is especially the case when other motorists drive recklessly.
Jerry Friedman, Esq. is an experienced attorney who represents individuals and families that have experienced a devastating motorcycle accident. A motorcycle enthusiast himself, Jerry understands the exhilaration of riding and the risks involved. When the negligent conduct of another driver harms a motorcyclist, they should be held responsible for the injuries they caused. Call our Franklin Township motorcycle accident lawyer at 1-800-529-4464 to schedule a free consultation.
Common Causes of Motorcycle Accidents in Franklin Township, New Jersey
Motorcycles are fun and exciting but they present a greater risk to their operator because of their size, the lack of protection for the rider, and the behavior of other drivers on the road. While motorcyclists face some of the same dangers other motorists do, they also face additional risks because of the negligent and reckless conduct of other motorists.
An all too common reason a motorcycle accident occurs is when a driver opens their car door without verifying that there is any traffic coming down the street. When a motorcyclist slams into a suddenly opened car door, the injures could be devastating or fatal.
A simple left-hand turn could be deadly to an oncoming motorcycle rider. When a driver misjudges the oncoming traffic or fails to notice a motorcycle traveling with the right of way, a left-hand turn could put a motorcyclist in a position where they cannot stop in time to avoid a catastrophic collision with the turning car.
When a motorist suddenly stops their car or truck, a rear-end collision could occur. When this happens between two cars, it usually means some physical damage to the vehicles and maybe a case of whiplash. However, when the vehicle in the rear is a motorcycle, then the collision often results in severe injuries to the rider.
Probably the most common cause of a motor vehicle accident in New Jersey is a driver operating their vehicle while distracted. Under the best of circumstances, a driver who takes their eyes from the road to text or fiddle with their radio puts other motorists at an unreasonable risk. Because a motorcycle is much smaller than any other vehicle on the road, even a momentary distraction could result in a devastating accident.
Suing for Motorcycle Accident Injuries in Franklin Township, NJ
The very things that make a motorcycle fun to ride, the feeling of speed and the open road, also make a motorcyclist vulnerable to severe and potentially fatal injuries if they are involved in an accident.
When a motorcycle is involved in an accident with another vehicle, the operator of the bike is usually susceptible to more serious injuries. Some of the common motorcycle accident injuries seen on New Jersey highways and roads are listed below.
Traumatic brain injuries
Back injuries
Damage to the spinal cord
Serious fractures
Torn muscle tendons
Nerve damage
Paralysis
Dismemberment
Road Rash
Wrongful Death
Personal Injury Lawsuits for Motorcycle Crashes in Franklin Township
Some people hurt in motorcycle accidents suffer injuries that will impact their entire life. Damaged spinal columns or catastrophic leg injures often result in permanent disabilities. A motorcyclist should not be required to bear the financial burden associated with a lifetime of medical expenses and treatment. Additionally, a motorcycle accident victim should be compensated for the income they have lost and will lose because of their injuries. An accident victim is entitled to seek recovery for all their financial losses through a personal injury lawsuit. Victims are not limited to recovering just monetary losses – an injured motorcyclist could also be compensated for their pain and suffering. As an avid rider, Jerry Friedman is well aware of the devastating medical and economic consequences associated with a tragic motorcycle accident.
A Motorcyclists Rights After an Accident in Franklin Township
There is a misconception that motorcyclists have fewer rights than people who drive cars or trucks. Many people believe that a motorcyclist assumes a higher level of risk because of the vehicle they have chosen to ride. Motorcyclists also suffer from a preconceived bias that they are reckless and thrill-seekers. It is because of these issues that a victim of a motorcycle accident needs an experienced Franklin Township motorcycle accident attorney that focuses on riders and litigation arising from motorcycle crashes.
Motorists owe motorcyclists the same duty of care they owe every other driver on the road. When their conduct is negligent, a motorcyclist is more likely to suffer a severe injury than they are. Too often, we see drivers simply state, "I didn't see the motorcycle." Jerry Friedman is committed to holding drivers who harm motorcyclists through their reckless driving accountable for the injuries they cause.
Franklin Township, NJ Motorcycle Accident Lawyer for a Free Consultation
Motorcycles provide a thrill unlike any other vehicle. However, the very things that make them exhilarating also subject their operators to a more significant chance of injury when other motorists fail to operate their vehicles safely. If you or a loved one was harmed because of the negligent actions of another driver, contact our Franklin Township, NJ motorcycle accident lawyer. Jerry Friedman, Esq. is an experienced New Jersey motorcycle accident attorney dedicated to representing riders and their families. For a free consultation, call our office today at 1-800-LAW-4-HOGS (1-800-529-4464).