Egg Harbor, NJ Motorcycle Accident Lawyer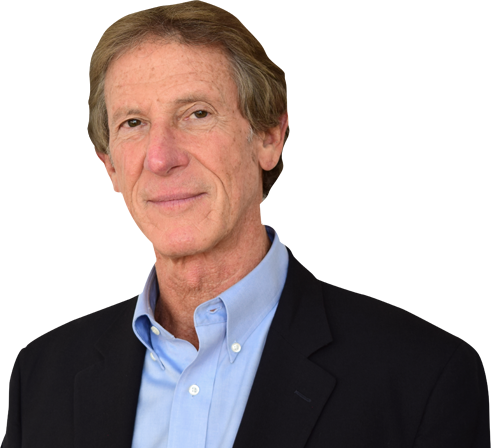 Accidents caused by negligent drivers are one of the leading causes of death and serious injury in the country. Motorcycle riders are especially at risk for injuries in an auto accident since they have no airbags or shell around them to keep them safe like passengers in cars and trucks do. If you or a loved one was injured in a motorcycle accident in the Egg Harbor area, you might now be dealing with serious injuries that keep you from work and leave you with expensive medical bills.
If someone else caused your crash, you may be entitled to sue them in court to hold them liable for the injuries they caused you. Egg Harbor, NJ motorcycle accident lawyer Jerry Friedman represents injured motorcycle riders in lawsuits against the drivers that injured them. Jerry works to get fair compensation for victims to cover the costs of their injuries and help them get their lives back on track. If you or a loved one was injured in a crash, call 1-800-LAW-4-HOGS today to set up a free consultation on your case.
Damages for Motorcycle Accident Claims in Egg Harbor, NJ
If you were injured in a motorcycle accident, you might be facing serious injuries. These injuries could leave you in serious pain and discomfort and cause mental and emotional suffering. In addition, there might be expenses and costs associated with these injuries that are now putting a serious financial strain on your family. If someone else was responsible for your crash, a lawsuit might be able to hold them liable. If that happens, the court can order the defendant to pay for all of the damages they caused.
The cost of medical bills and lost wages can be substantial after a serious injury. The cost of emergency hospitalization can put people into debt, even if they have medical insurance. If you can no longer work because of your injuries, it is possible you could lose your job, lose your wages, lose your health insurance, and be left with expenses you cannot afford. Fortunately, a lawsuit can often cover these damages.
"Economic" damages can be claimed to cover the full value of these expenses and other expenses you face because of the crash, such as the cost of repairing or replacing your motorcycle. Insurance might be able to cover some of these damages, but the cost of deductibles and the limitations on your policy might mean that an insurance claim will cover only a percentage of the financial harm you faced. Filing a lawsuit can help you claim these damages in full against the at-fault driver.
In addition, you might be able to claim "non-economic" damages. There is no good way to put a monetary value on how much your injuries are worth, especially if they are life-altering injuries or cause you daily pain and discomfort. Your testimony about how the injury affected your life and details about how severe the injuries are can help the court calculate fair compensation for your pain and suffering to attempt to pay you back for the physical pain, the discomfort, and the mental and emotional effects of the injury.
Proving Your Case After a Motorcycle Crash in Egg Harbor
When you file a motorcycle accident injury case in New Jersey, your lawyer will need to prove that the at-fault driver violated some traffic law or safe-driving rule that led to your crash. Usually, this means showing that the driver failed to use the proper care or skill. For instance, speeding or driving under the influence would be traffic violations that could supply fault in a motorcycle accident. Even without a traffic violation, unreasonable driving decisions like slamming on the brakes too quickly in a traffic jam could also cause crashes.
To prove these claims of negligence, your lawyer will need to produce enough evidence to meet the "burden of proof." Most people are familiar with the "beyond a reasonable doubt" standard used in criminal cases, but civil lawsuits like an injury lawsuit use a lower standard. Your case will need to be proven "by a preponderance of the evidence," which essentially means that your lawyer must show that it is more likely than not that your claim is true. As long as the scale is tipped slightly in your favor, the jury will be able to rule for you and award you damages.
Evidence Commonly Used in a Motorcycle Accident Lawsuit in Egg Harbor
Court cases are based on evidence. Evidence can come in many forms, and many of the following pieces of evidence will be helpful in proving your case:
Testimony
Your own testimony about what happened leading up to the crash can help explain to the judge and jury how the other driver caused the accident. The other driver will also be able to testify, and you can get testimony from other witnesses and passengers as well. Your testimony will provide much of the evidence about who hit you, what car they were driving, and where the accident occurred as well as the details about the crash.
Photos and Video
If you have photographs of the crash scene, these can help show the jury what happened. If there was traffic cam footage or a nearby security camera that captured the crash, this is even better. If you have a helmet-mounted camera, that could also supply fantastic evidence. Photos of the damaged vehicles can also help you reconstruct how the crash happened and prove who hit whom.
Documents and Records
Financial records, medical bills, and pay stubs will all be excellent evidence of how much your damages should be worth. Medical records, police reports, and other records of what happened can also help you prove your case or gather information.
Call Our Egg Harbor Motorcycle Accident and Injury Attorney for Help with Your Case
If you were injured in a motorcycle crash and need help claiming compensation for the injuries you faced, call Jerry Friedman today. Our Egg Harbor motorcycle accident attorney has over 40 years of experience handling motorcycle accident claims for victims and working to get them and their families the damages they need. For help with your case, call our law offices today to set up a free legal consultation. Our number is 1-800-LAW-4-HOGS.