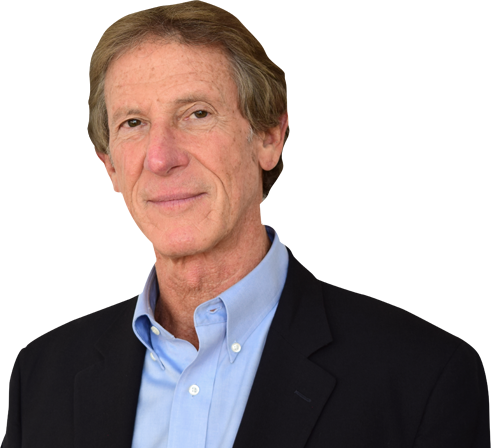 Victims of motorcycle accidents can face high damages that make it difficult to move on with their lives.  Our NJ motorcycle accident attorney works to help injury victims get compensation for medical bills, lost wages, pain and suffering, and other damages so that they can get their lives back to normal as much as possible.  If you or a loved one was injured in a motorcycle crash – or if a loved one was killed in a motorcycle accident in NJ – Jerry Friedman might be able to help you collect compensation for the injuries you faced.
We can fight insurance companies and at-fault drivers in court to get you and your family the compensation you deserve.  For a free legal consultation, call Jerry Friedman today at 1-800-LAW-4-HOGS to talk to our New Jersey motorcycle accident lawyer and discuss your case in a free, confidential legal consultation.
How Much is a Motorcycle Accident Claim Worth in New Jersey?
If you were hurt in a motorcycle accident, you might need an attorney to file a lawsuit on your behalf.  While some cases might be handled through an insurance claim, these claims often fall short of covering all of the damages you suffered.  In many cases, payments for medical expenses, lost wages, and pain and suffering might be reduced in an insurance claim – and damages for pain and suffering might be entirely blocked.
Jerry Friedman has handled thousands of motorcycle injury cases, and he can help you figure out what your claim might be worth.  You should never trust that the insurance company's offer or a settlement offer issued by the at-fault driver is correct.  This value is usually shaped by the insurance company's bottom line, and they might try to cut payments as much as possible to avoid high payouts.  Insurance claims also tend to block damages for pain and suffering, which automatically excludes some of the highest damages you could receive in a lawsuit.
Instead, you should take your case to an attorney who can help evaluate the total compensation you are entitled to.  We can then help you understand when it's worth pursuing your case in court or when it's worth settling the case.
Should I Take a Settlement or Fight the Case in Court in NJ?
When you file a lawsuit to seek compensation for a motorcycle injury case, you may be tempted to take a settlement and end the case as quickly as possible.  In many cases, a settlement offer will be too low to cover your needs in full, but accepting a settlement might still be a sure-fire way to get compensation.  Our New Jersey motorcycle accident lawyer has decades of experience handling motorcycle injury cases and can help you decide when to settle and when to press the case in court.
Many insurance companies and at-fault drivers will offer settlements that are lower than the damages you should be entitled to.  Accepting a settlement saves both sides the cost of fighting the case in court, so a settlement could be lower than what you might get at trial and still be fair.  However, early settlement offers might be far too low.  Early low-ball offers are often used to shut down cases early by paying only a fraction of what the victim could be entitled to or trying to convince the victim that their case isn't worth anything.  Once you consult with a lawyer, you might find that your case could be worth far more.
If the insurance company or the at-fault driver is unwilling to negotiate a better settlement, it might be worth fighting your case at trial.  Our attorney can take your case to court and fight to get a jury verdict that covers the full damages you faced.  However, going to trial takes some time, and, in many cases, it is overall better to settle the case instead of fighting the case at trial.
Proving a Motorcycle Injury Case in New Jersey
To get compensation for a motorcycle accident injury, you generally need to prove that the other driver was at fault for the crash.  In a lawsuit against the driver of a car, truck, or SUV, you might need to convince a jury that it was the other driver's fault before you can receive any compensation.  Your lawyer can help you do this by presenting evidence and testimony in your favor and challenging the defendant's case and any counterclaims that say you were at fault.
If the driver who hit you and caused the crash was speeding, driving under the influence, or texting while driving, you might have strong evidence to prove that they were at fault.  Other traffic violations, such as failing to stop at a stop sign or failing to yield while changing lanes, can also help prove fault in a motorcycle accident case.
In some cases, the at-fault driver might try to shift some of the blame to you.  Sometimes, at-fault drivers will try to use the lack of a motorcycle jacket or other safety gear as evidence that the motorcycle rider contributed to their own injuries.  In many cases, these counterclaims are not true, and our lawyer can fight to shut down these issues.
If you were missing safety gear, we can still fight to stop these issues from affecting your case or hurting your chance of receiving compensation.  If you were partly at fault for your own injuries, we may still be able to get you partial compensation for your claim.
Call Our New Jersey Motorcycle Accident Attorney for a Free Case Consultation
Jerry Friedman is a NJ motorcycle accident lawyer that fights for the rights of motorcycle riders and their families after a serious crash.  If you or a loved one was injured in a motorcycle accident, call our law offices today to learn more about how we can fight to get you the compensation you deserve and work to stop insurance companies and at-fault drivers from issuing low settlement offers or withholding compensation you need.  For a free legal consultation on your motorcycle accident case and for more information about what our attorney can do to help, call us today at 1-800-LAW-4-HOGS.