Vineland, NJ Motorcycle Accident Lawyer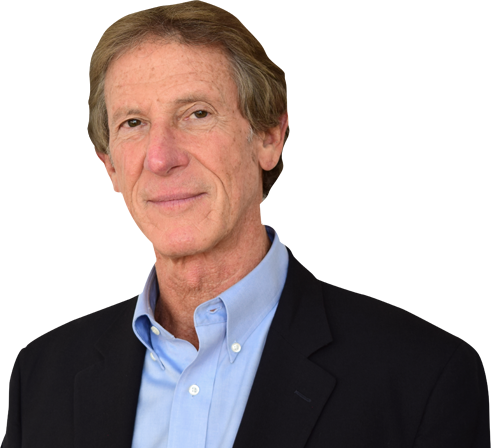 Motorcycle accidents can devastate a family.  Serious injuries could keep you from returning to work, and the expenses you face to cover your medical costs could be too much to handle.  If a loved one was killed in a motorcycle accident, the effects on the family can be even worse.  If you or a loved one was injured in a motorcycle accident, or if a loved one was killed in a motorcycle crash, Jerry Friedman may be able to help.
Jerry Friedman is a Vineland, NJ motorcycle accident lawyer who represents motorcycle injury victims and their families and fights to get financial compensation from the at-fault drivers who caused the crash.  For a free legal consultation and more information about your case, call our law offices today at 1-800-LAW-4-HOGS.
Common Causes of Motorcycle Accidents in Vineland, NJ
Vineland is filled with highways, but it also has many back roads and one-lane highways.  Many of these streets are in the woods, and the roads are not always well lit.  Some of these roads even have many areas where drivers can pass by driving into the opposite lane of travel.  With the hills and curves on these roads, driving on these streets can feel unsafe, and many accidents can happen when drivers fail to properly anticipate the curves or watch for oncoming traffic when passing.
While it is not a cause of the accident per se, injuries in accidents out on back roads can be made worse because of the slow response time for emergency services.  If you were seriously injured and needed medical assistance right away, your injuries could get worse while you wait for an ambulance to take you to a hospital.
Suing for Injuries in a Vineland Motorcycle Crash
If you were hurt in a crash while riding a motorcycle, you might be able to sue the driver who caused the crash.  Whether you were forced off the road by an aggressive driver or you were actually struck by a negligent driver, you could be seriously injured in the crash.  A lawsuit for damages can often help you get compensation for medical expenses, lost wages, and pain and suffering.
To prove your case in a lawsuit, you must first prove that the other driver was indeed negligent.  Jerry can put together the evidence in your case and form a strategic legal argument to accomplish this goal.  There are four basic factors your NJ motorcycle accident attorney will need to show to prove this negligence:
The at-fault driver owed you a duty, such as the duty to follow traffic laws and act reasonably behind the wheel.
The at-fault driver breached that duty by violating the law or breaking standard safe-driving rules.
That breach of duty caused your crash.
The crash led to damages the court can compensate you for.
If your attorney can prove all four of these elements, you might win your case and receive compensation for all of the damages the crash caused.
In some cases, you might try to file your case through insurance instead of a lawsuit.  While insurance claims are usually great for handling vehicle damage or small injury claims, serious motorcycle crashes might not be covered in full.  Moreover, the insurance company and the at-fault driver might try to settle the case at a low value.  It is important to talk to a lawyer about your case so that you know how much your claim should be worth and whether it is better to file your claim through insurance, accept a settlement, or fight the case in court.
Damages for Motorcycle Accident Claims in Vineland, NJ
The damages you are entitled to in your claim will vary depending on the specifics of your case.  Jerry has represented victims in many cases, and no two cases are exactly the same.  Still, most motorcycle accident claims usually have damages that fall into three main categories: medical expenses, lost wages, and noneconomic damages.  In addition, you can claim separate damages for the death of a loved one.
Medical Expenses for Motorcycle Crashes
If you were seriously injured and required intensive medical care, you should be entitled to claim the full cost of your medical bills as part of a lawsuit.  Many insurance policies will cover these damages, but they might cover only a percentage of the costs, so it is vital to consider suing instead of filing an insurance claim.
Lost Wages for Motorcycle Crashes
If your injuries kept you from returning to work while you recovered or they caused such serious injuries that you had to stop working or take a lower-paying job, these lost wages should be compensated in a lawsuit.  Moreover, any reduced earning capacity that you suffer should also be covered, so if your wages will be lower because of your injuries, you should be able to sue for the difference between your new and old wages.
Noneconomic Damages in Motorcycle Crashes
You can also claim damages for the noneconomic harms you face like physical pain and mental suffering.  These damages can be proven through testimony even if there are no records of how much these damages should cost, and Jerry can help put a value on these damages for the jury.
Wrongful Death Damages in a Motorcycle Crash
If a loved one was killed, you can usually claim additional damages such as the cost of funeral and burial expenses and damages for the lost companionship you face as a family member.  Talk to an attorney about what damages are available for the death of a loved one in a tragic accident.
Call Our Vineland Motorcycle Injury Lawyer for a Free Case Consultation
If you or a loved one was hurt in a motorcycle crash, call Jerry Friedman today.  Jerry is a motorcycle rider and a Vineland motorcycle accident lawyer who handles nothing but motorcycle accident cases.  He has been doing this for over 40 years, and he fights to get his clients compensation for their injuries that will help them keep their lives on track and get back on their feet after a serious crash.  For a free legal consultation on your potential case, call us today at 1-800-LAW-4-HOGS.