Middletown, NJ Motorcycle Accident Lawyer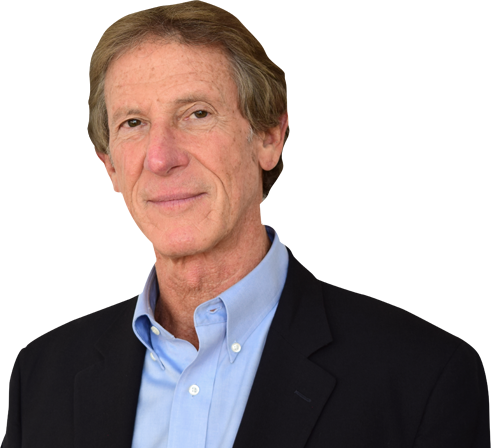 People ride motorcycles for various reasons, such as to feel the wind and experience the open road, an economical way to get to work, or just a convenient way to travel. Despite the best safety precautions, a motorcyclist could easily find themselves in an accident with another vehicle. When another driver's recklessness or carelessness causes a motorcycle accident, they should be held liable for any injuries or damages.
Jerry Friedman, Esq. is an avid motorcyclist and an experienced motorcycle accident attorney. He is committed to representing injured riders and their families in Middletown and throughout New Jersey. If you or a loved one was hurt while riding, contact our Middletown, NJ motorcycle accident lawyer immediately. Call 1-800-529-4464 to schedule a free consultation.
What Are the Most Common Causes of Middletown, NJ Motorcycle Accidents?
While motorcycle accidents happen for many of the same reasons that any car or truck accident occurs, the size and lack of protection for the motorcyclists often make them significantly worse. A distracted driver making a left-hand turn could result in a fender bender with another car, but it could prove fatal when the oncoming vehicle is a motorcycle. Likewise, if a driver carelessly opens their door while parked, they could severely injure a motorcyclist that they failed to notice.
Reckless driving, including excessive speeding and lane changing, presents an unreasonable danger to all motorists on the road. However, a motorcycle is much smaller than any other vehicle and could be easily lost in traffic. When a motorcyclist is struck by a speeding car, the injuries are often severe or deadly. Everything from driving drunk to texting and driving presents a more significant danger to motorcyclists.
How to Prove Negligence and Fault in a Middletown Motorcycle Accident Lawsuit
Motorcycles bring a different set of challenges when establishing that another driver's negligence caused an accident. The size of a motorcycle, the inherent danger in operating one, and the bias that motorcyclists are reckless all contribute to the difficulties in a personal injury lawsuit. Jerry Friedman, Esq is an experienced New Jersey motorcycle accident attorney and an avid motorcyclist who understands the hurdles involved in representing a motorcycle accident victim.
To hold another driver responsible for your injuries, our office will have to demonstrate four elements: a duty of care, a breach of that duty, causation, and actual damages.
Duty of Care
Every motorist on the roads and highways of Middletown owes every other driver and pedestrian a duty to operate their vehicle safely. This includes adhering to traffic rules and regulations and ensuring they are physically and mentally focused on driving. It is typically not difficult to show that a motorist owed an accident victim a duty of care.
Breach of Duty
After a duty of care is established, we must prove that a breach of the duty occurred. Proving a breach requires showing that the driver's conduct deviated from what a prudent driver would do under the same circumstances. In some cases, a breach of duty is almost self-evident. For example, if a driver was operating their vehicle while drunk or driving at an excessive rate of speed, they have breached the duty they owe other motorists. In different situations, it becomes a question of interpreting the facts. For instance, it could be challenging to determine that a motorist changed lanes without adequately checking their mirrors and the surrounding traffic conditions. When a motorcycle, which is hard to see, is struck by a car changing lanes, our office wants to demonstrate that the driver failed to take reasonable precautions before executing their maneuver.
Causation
Not every breach of duty results in a personal injury lawsuit. The breach must have caused your injury. In many cases, the link between the negligent conduct and the accident is straightforward, such as a drunk driver ignoring a red light and striking a motorcycle. However, in other situations, when multiple vehicles are involved, determining what happened is more complicated.
Damages
Finally, the victim of a motorcycle accident had to suffer actual damages. If you were injured, missed time at work, or your motorcycle was damaged, you sustained a quantifiable injury.
Available Damages for a Middletown Motorcycle Accident Victim
The final element in establishing negligence is proving actual damages. If you were injured in a motorcycle accident, you suffered damages and could be facing years of intensive medical treatment and lost wages. Through a personal injury lawsuit, you could seek compensation for your medical expenses, lost income, and your pain and suffering.
A victim in a motorcycle accident is entitled to recover economic damages, including their medical expenses and lost wages. Medical expenses include any treatment that was necessary after the accident and the cost of any required treatment or physical therapy in the future. If an injury is severe, a victim could need in-home medical care or equipment.
If your rehabilitation takes a long time, you could also lose a significant amount of income. When an injury is disabling, such as paralysis, your ability to earn a living is limited. Our office will work with your employer and other financial experts to determine the amount of income you lost and the income you would have earned if you were not injured.
In addition to your financial losses, you are permitted to be compensated for your pain and suffering. Non-economic damages are often a large percentage of a settlement or jury award. If you suffer from anxiety, nightmares, headaches, or are unable to participate in those activities you love, such as riding, you should be appropriately compensated.
Call Our Middletown, NJ Motorcycle Accident Lawyer for a Free Consultation
Anyone who has ridden a motorcycle understands the unbridled excitement of gliding down a scenic road. Unfortunately, when a motorcyclist is involved in an accident, the resulting injuries could be catastrophic. Jerry Friedman, Esq, an avid rider himself, understands both situations. Our Middletown, NJ motorcycle accident lawyer is committed to fighting for the rights of those motorcyclists who were injured because of the reckless conduct of another driver. If you or a loved one was harmed in a motorcycle accident, call our office today at 1-800-LAW-4-HOGS (1-800-529-4464) to schedule a free consultation.