Fort Lee, NJ Motorcycle Accident Lawyer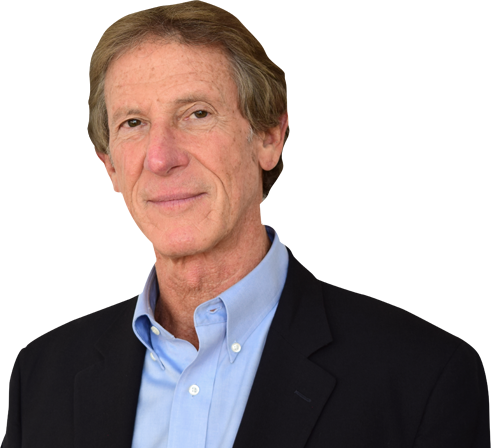 Motorcycle accidents can leave victims laid up with intensive injuries and stuck with extensive medical bills.  If you or a loved one was hurt in an accident while riding a motorcycle in the Fort Lee area in North Jersey, you should consider hiring an experienced motorcycle injury attorney to help with your case.
When you work with an attorney instead of relying on insurance claims and the decisions the insurance company makes about your injuries, you can often help improve your case.  A lawyer can help you build your case by collecting evidence, present your case by advocating for you, and improve your compensation by keeping a strict record of what damages you face.
For help with a motorcycle injury case in Fort Lee, NJ, call Jerry Friedman today.  Jerry is a Fort Lee, NJ motorcycle accident lawyer with decades of experience representing motorcycle accident victims and their families.  For help with your case, call us today at 1-800-529-4464.
Suing for Motorcycle Accidents in Fort Lee
When you are injured in a motorcycle accident, you may have a few options about how to proceed.  In some cases, injuries are not severe enough to file a claim of any kind, or the damage to your vehicle is only cosmetic and you might not feel like a claim is necessary.  In those cases, it may be okay to do nothing.  However, if you suffered injuries in the accident and you have medical bills or lost time at work, you should consider talking to a lawyer about your next steps.
In some cases, victims find filing an insurance claim helpful.  Insurance is designed to pay injury victims for the physical injuries, the emotional distress, and any lost wages that they suffered in the crash.  However, insurance companies often have an interest in protecting their own finances, and they may not be willing to pay the full amount necessary for insurance claims.
If the insurance rules surrounding your policy allow it, you may also be able to sue for your injuries instead of filing an insurance claim.  For no-fault insurance in New Jersey, rules might prevent you from suing unless your case meets a certain threshold or involves permanent injuries or death.  This means that in serious cases, a lawsuit should always be an option – and in many serious cases, a lawsuit is the best option.
When you file a lawsuit, you may be able to get additional damages that your no-fault insurance might not provide, such as pain and suffering damages.  Where insurance might require deductible payments and may limit your payouts to certain percentages of the damages you actually faced, a lawsuit against the driver who hit you could give you access to all of the damages you faced.  Talk to our Fort Lee motorcycle accident lawyer about which option is best for you in the aftermath of your motorcycle accident.
Determining Who is at Fault in Fort Lee Motorcycle Accident Cases
One of the most important issues in a motorcycle crash that needs to be resolved is the question of who is at fault.  In most accident cases, the at-fault party is the one that the court holds responsible and orders to pay damages to the victims.  In some cases, multiple parties can be at fault – or the courts might even consider the victim partly at fault – but we will address that issue below.
What Constitutes Fault?
In most cases, the "at-fault" party is the person whose actions caused the accident and led to the injuries.  However, it isn't enough to just say that the at-fault driver caused the crash; they need to have done something wrong to cause the crash.  True "accidents" sometimes occur in situations where no one could have done anything to avoid the crash.  However, when drivers make dangerous moves behind the wheel – such as speeding, drunk driving, or even turning without a signal – their actions can lead to them being held responsible.
If the court finds that a party violated some legal duty they owed the defendant, that is typically enough to hold them at fault if that violation caused the crash.  The "violation" in your motorcycle accident case could be a literal traffic violation such as speeding or running a stop sign.  Alternatively, it could be a violation of safe driving practices, such as failing to keep a proper lookout for motorcycles or distracting oneself by eating while driving.
Assigning Fault to Multiple Drivers
When courts assign blame, they can assign partial blame to multiple drivers.  This is common in multi-car pileups and other accidents involving more than two drivers.  Our Fort Lee motorcycle accident lawyer can help determine who was responsible for the crash and bring a claim against all of them for partial damages from each at-fault driver.
If the defendants accuse you, the victim, of being partly to blame for the crash, this could reduce your damages.  Courts in New Jersey follow a "modified comparative fault" doctrine, which means that each driver (potentially including the victim) gets assigned a percentage of fault.  If a victim is found to be more at fault than the defendant, then they cannot recover damages.  Otherwise, with 50% or less fault, the victim's damages are merely reduced to account for their percentage of the blame.  For example, a driver who is found 10% at fault for their own injuries in a $10,000 injury case would get $9,000 in damages instead.
Call Our Fort Lee Motorcycle Accident Attorneys Today
After a serious motorcycle crash, talk to an attorney who can help. Fort Lee motorcycle accident lawyer Jerry Friedman can help you with your NJ motorcycle accident case.  Call us at 1-800-529-4464 for a free case consultation.