Toms River, NJ Motorcycle Accident Lawyer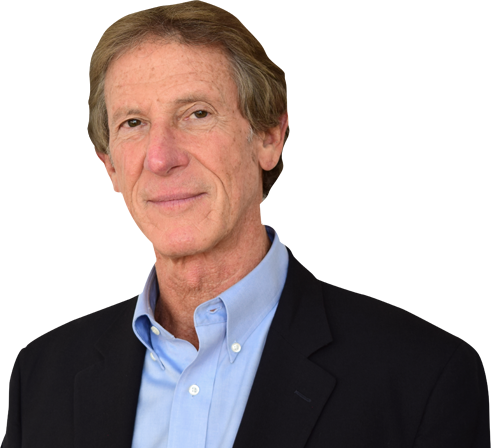 At the Law Office of Jerry Friedman, P.C., we are proud to represent motorcycle riders throughout this township in any accident cases that may require a motorcycle personal injury lawyer. We are committed to providing quality representation to clients in this area and support the motorcycle community here and throughout the state.
Background on the Township
Toms River is part of Ocean County and was formerly referred to as the Township of Dover until the township voted to change its name in 2006. With an official population of more than 91,000 permanent residents, this location currently ranks among the top 10 most populous townships in the state.
There is certainly no shortage of local flavor in this township, especially in the downtown area during its popular summer festivals that draw more than 25,000 attendees. It has been featured prominently on TV shows, such as "Jersey Shore" and "Made." This is also where HBO filmed its hit series "Boardwalk Empire." Even though this area gets its fair share of national attention for its proximity to the ocean and popular recreational spots, it was still named as one of the safest cities in the world in 2006 and 2007 by Morgan Quitno Press.
Riding Your Motorcycle in This Area
With a total land area of more than 52 square miles, this is a fairly large township within New Jersey. This means that there are lots of great roads to ride on, including almost 454 miles of roadway.
Some of the largest roadways in this township include the following:
Garden State Parkway
U.S. Route 9
Route 35
Route 37
Route 70
Route 166
County Route 527
County Route 530
County Route 549
County Route 571
In the summertime, Route 37 tends to be one of the busiest main roads because it has a lot of beach traffic. Given that this township is so close to the Jersey Shore, it is worth noting that there are many popular beaches nearby, including the following:
Ortley Beach
Normandy Beach
Monterey Beach
Silver Beach
Chadwick Beach
Ocean Beach
Motorcycle riders should be especially careful of distracted drivers during the summer vacation season as the traffic on these major roadways is heavier than normal.
If you enjoy the great outdoors but prefer to avoid beach crowds, consider visiting some of these other nearby attractions:
Cattus Island County Park
Double Trouble State Park
Skyview Park
Winding River Park
Motorcycle Accidents and the Need for a Motorcycle Personal Injury Lawyer in Ocean County
The New Jersey Department of Transportation recently reported that there were 270,231 traffic accidents in 2017. In Orange County, there were 13,972 auto accidents that year. Accidents involving a motorcycle driver are especially dangerous because motorcycle riders are not protected inside of a vehicle the same way that car passengers and drivers are.
When riding your motorcycle in this township, it is vital that you stay alert of your surroundings. Other drivers on the road are not consistently looking out for motorcycle riders and are at risk of causing serious injuries if they have a collision with a motorcycle rider.
Taking a motorcycle training course in addition to what is required to obtain your license is a great way to practice defensive riding and prepare for any reckless drivers you may encounter on the road.
Municipal Government, Motorcycle Personal Injury Lawyer, Courthouse and Police Department Information
Whether or not you are involved in a motorcycle accident in this township and need a motorcycle accident lawyer, it is helpful to know where the major government offices are located and how the government is run.
Municipal Courthouse Information
The municipal courthouse for this township is located at 255 Oak Avenue. You can reach the clerk of the court by calling (732) 797-3914. There are two judges appointed to the municipal court: the Honorable James A. Liguori, Chief Judge and the Honorable Damian G. Murray.
Police Department Information
The police department headquarters are located at 255 Oak Avenue. The main number for the township police department is (732) 349-0150. If you are involved in a motorcycle or auto accident in this township, you should first call 911 if you think that someone is injured. If you are calling the police to report a minor accident that does not involve injuries, you should use the police department's main number. Be mindful of what you state to the police without a motorcycle lawyer present so that you do not jeopardize your right to recover damages after being injured in a motorcycle accident.
Elected Officials in the Township
The mayor of the township is Thomas F. Kelaher. There are seven members of the township council who serve four-year terms along with the mayor. Brian S. Kubiel currently serves as president of the township council. Council members are elected in November on a rotating basis.
Contact an Experienced Motorcycle Personal Injury Lawyer Today
While no one wants to deal with recovering from a motorcycle accident, you may find yourself in that position while on the road in this township. Our law firm has offices here located at One Hadley Avenue. We are ready to meet with you or your loved one to discuss the details of your case and find out how our knowledgeable motorcycle accident legal team can help you recover either at trial or in a settlement.
If you have been injured in an accident in New Jersey while riding your motorcycle, do not delay in contacting the Law Office of Jerry Friedman, P.C., to discuss your potential case. Our office has handled countless motorcycle accident cases in this township and will aggressively represent your interests so that you are able to focus on recovering and putting your life back together after an accident. Call us today at 1-800-LAW-4-HOGS for a completely free consultation over the phone. You will speak with an attentive motorcycle attorney who is committed to recovering damages for clients who have been injured in a New Jersey motorcycle accident.