Toms River, NJ Motorcycle Accident Lawyer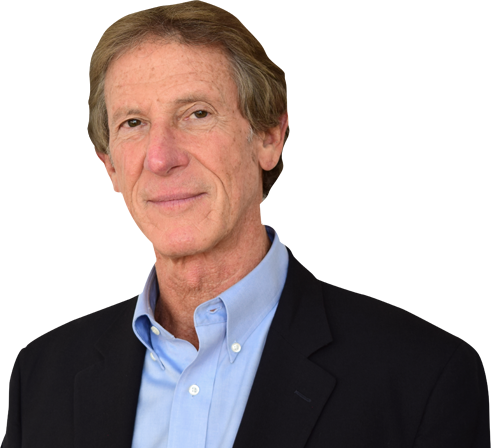 Motorcycle accidents can leave victims seriously injured.  Unlike cars and trucks, motorcycles have less protection for riders.  While this would not be an issue if it were up to you, other drivers on the road can cause serious accidents by speeding, driving under the influence, or failing to look out for riders.
If you were hurt in a motorcycle crash in Toms River, Jerry Friedman might be able to help.  Jerry is a Toms River motorcycle accident lawyer, and he is proud to represent motorcycle riders in Toms River and throughout NJ.  If you were involved in an accident case that might require a motorcycle injury lawyer, call us today at 1-800-LAW-4-HOGS to schedule a free case consultation. We are committed to providing quality representation to clients in the area, and we support the motorcycle community here and throughout the state.
Suing for a Motorcycle Accident in Toms River, NJ
Toms River is a beach community, but it also has back roads and highways.  This means that all kinds of accidents could occur in this area with all types of vehicles involved.  Accidents between motorcycles and other, larger vehicles often cause serious injuries to the motorcyclist.  New Jersey's "choice no-fault" insurance laws sometimes mean that you cannot sue for damages, but when you can, you might be entitled to substantial compensation.
New Jersey auto insurance has a "choice no-fault" system.  This often means that people who have insurance policies are contractually obligated to use their "limited-tort" coverage to pay for their own damages.  If you have "full tort" coverage, you can always sue if you would like to.  However, regardless of what type of insurance you have, New Jersey law typically allows you to file a lawsuit for permanent injuries, death, and certain types of serious injuries.
When you file a lawsuit for compensation for a motorcycle accident in Toms River, you are often entitled to additional damages that an insurance payout will not cover.  Medical bills and lost wages are often covered at a percentage of their full value in insurance claims.  In addition, you cannot usually claim damages for pain and suffering in an insurance claim.  This means that going to court is often the best way to maximize the damages you can receive, especially if you were seriously injured and have expensive medical bills to pay.
Proving Fault in a Motorcycle Accident in Toms River
If you were injured in an accident on a motorcycle, the other driver might try to claim that you were at fault.  They often make claims that a motorcycle rider assumes certain risks or that by not wearing pads and other protective gear, you were contributing to your own injuries.  New Jersey law puts motorcycle riders and drivers in cars and trucks on equal footing.  As long as you were wearing a helmet, there is no reason that the simple fact that you were on a motorcycle should hurt your case.
Proving fault between a motorcycle and a car then comes down to what each driver did leading up to the accident.  If you were properly following traffic laws and safe-driving practices, there is no reason that any counterclaims should hurt your case.  Instead, your lawyer will be able to point to mistakes and traffic violations that the other driver committed to cause the crash.
Serious accidents are commonly caused by drunk driving, distracted driving, or speeding.  Speeding is a factor in many cases across the board, but these other two causes are very commonly involved in devastating accidents where motorcyclists suffer very serious injuries.  Other accidents might be caused by drivers who run a red light, drivers who fail to yield to a motorcycle, or even drivers who change lanes without signaling.  If a dangerous or illegal move caused the crash, this can usually supply fault.
What to Do After a Motorcycle Accident in Toms River, NJ
The most important thing to do after a crash is get medical attention.  Call 9-1-1 after a crash if you have a phone and get immediate medical attention to deal with any injuries.  Some serious injuries like back and spine injuries must be treated immediately to improve the chances of a full recovery.  If you go to the hospital immediately after the crash, your primary focus should be getting better.
If you can stay at the scene and gather information, that will also be helpful later.  Police will form an accident report that includes much of the same information, but doing your own work to get information can be helpful.  You should try to get the names and contact info of anyone involved, the names and contact info of any witnesses, insurance information from the other driver, and the nearest crossroad or mile marker to the crash.  You should also get the license plate number, make, and model of the other vehicle(s).
If you can take photos of the scene, they will also be helpful.  If you had a GoPro, helmet cam, or some other video from the crash, that is amazing evidence, as is the footage from any traffic cameras or security cameras that might have caught the crash.  Talk to a lawyer about collecting other evidence and using it in your case.
Contact an Experienced Motorcycle Personal Injury Lawyer in Toms River, NJ Today
If you have been injured in an accident in Toms River while riding your motorcycle, do not delay in contacting Jerry Friedman to discuss your potential case. Our office has handled countless motorcycle accident cases in NJ and will aggressively represent your interests so that you are able to focus on recovering and putting your life back together after an accident. Call us today at 1-800-LAW-4-HOGS for a completely free consultation with our Toms River motorcycle accident lawyer.