Jersey City Motorcycle Accident Lawyer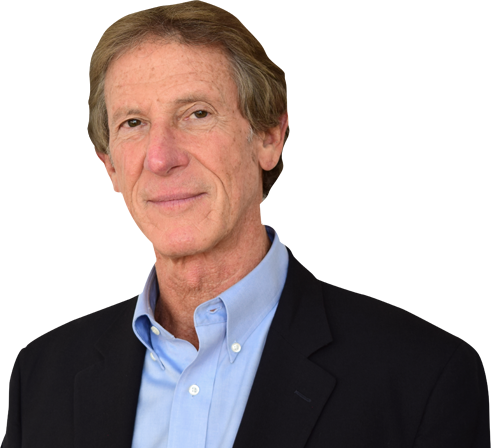 Motorcycle accidents can leave victims with serious injuries that interrupt their lives as well as permanent disabilities that outright alter their lives forever. Many of these accidents should not be blamed on the fact that you were riding a motorcycle when the crash took place, but rather on the negligent car or truck driver who caused the crash.
Jersey City Motorcycle accident lawyer Jerry Friedman is a motorcycle rider himself, and he has been helping motorcycle accident victims throughout New Jersey for over 40 years. If you or a loved one was involved in a motorcycle crash, Jerry can represent you and fight to get you compensation from the insurance companies and the at-fault drivers in your case. For a free legal consultation and more information about filing a motorcycle injury lawsuit, call our law offices today at 1-800-LAW-4-HOGS.
Common Causes of Motorcycle Accidents in Jersey City
Jersey City has a lot of commuters. Tight roads on its city streets and crowded highways often mean that speeds are low, and since motorcycles may be better to park in the city, a lot of people in the area ride motorcycles. Unfortunately, drivers of other vehicles do not always pay proper attention and work to keep motorcyclists safe on the road.
Cars, trucks, SUVs, and other larger vehicles are often the cause of crashes between a motorcycle and another vehicle. Drivers of these vehicles often cause crashes when they fail to keep a proper lookout for motorcyclists or fail to notice them in their mirrors or blind spots. These drivers could also violate traffic laws by failing to yield or stop when required, by speeding, or by following too closely behind a motorcycle. These drivers could also cause crashes through distracted driving, texting while driving, or drunk driving.
Suing for a Motorcycle Crash in Jersey City
If you were involved in a motorcycle accident or a loved one was seriously injured or killed in a motorcycle crash, you may be entitled to sue them in court for damages. Many of these claims can be handled through an insurance claim, but the damages paid through insurance companies are often too low to cover your needs and often fail to include compensation for pain and suffering. However, you must first prove your case in court to get compensation through a lawsuit.
To prove a motorcycle injury case in court, you typically must show that the at-fault driver was negligent. To do this, you must show that they owed you a duty, that they breached that duty, that the breach of duty caused your injuries, and that you suffered actual damages the court can order compensation for. The duty is typically part of standard traffic laws or expectations that a reasonable driver would have met, such as not following too closely, stopping at red lights, and driving below the speed limit. To prove a breach of this duty, you must show what the other driver did wrong. If this error caused your accident, then you must finally prove what damages you faced to get compensation for your claim.
When you sue in court, the at-fault driver might try to dodge responsibility by claiming that you were actually the one who caused the crash or that you contributed to your injuries so much that the court should not hold them responsible. This is usually done by claiming that you committed your own driving errors or that you were doing something illegal like lane splitting. Drivers might also claim that a failure to wear a helmet or pads – or the simple fact that you chose to ride a motorcycle instead of a car – contributed to your injuries. The law in New Jersey does not require a high level of safety gear, so any claims that you allowed your own injuries by not wearing body armor or not driving a car should be thrown out.
If the at-fault driver does have a legitimate claim that you contributed to your own injuries by violating traffic laws or failing to wear a helmet, this might hurt your case. However, the jury should assign a percentage of the blame to each driver, and as long as your blame was 50% or less, you should still be able to recover damages under New Jersey's modified comparative fault rules. Damages may be reduced in a claim like this to account for your own contribution to the crash, but you should still be able to recover damages from the other party to account for their fault in the accident.
Damages in a Motorcycle Injury Case in Jersey City
If you suffered injuries in a motorcycle crash, there may be significant financial damages you are entitled to claim. If your injuries required emergency medical treatment, follow-up appointments, and ongoing therapy, rehabilitation, and other care, you should be entitled to have these damages paid by the at-fault driver or their insurance company. Moreover, if your injuries caused you to miss work or caused disabilities that prevent you from working at your former capacity, the parties that caused the injuries should pay for lost wages. Lastly, damages can often be claimed for the pain and suffering the injuries cause you.
Other damages may be available in your case as well, such as the damages to repair or replace your motorcycle. Damages for the loss of a loved one can also be much higher. These damages can grow to include the value of funeral and burial expenses, lost companionship, lost household services, and other damages. Talk to a New Jersey motorcycle accident attorney about what your case is worth.
Call Our Jersey City Motorcycle Accident Lawyer for a Free Legal Consultation
If you or a loved one was injured in a motorcycle accident in the Jersey City area, call our Jersey City motorcycle accident and injury attorney today. Jerry Friedman is a motorcycle rider himself, and he has spent over 40 years representing injury victims and their families and fighting to get them compensation from the at-fault drivers and their insurance companies. For a free legal consultation on your motorcycle accident case, call Jerry Friedman today at 1-800-LAW-4-HOGS.