Hoboken Motorcycle Accident Lawyer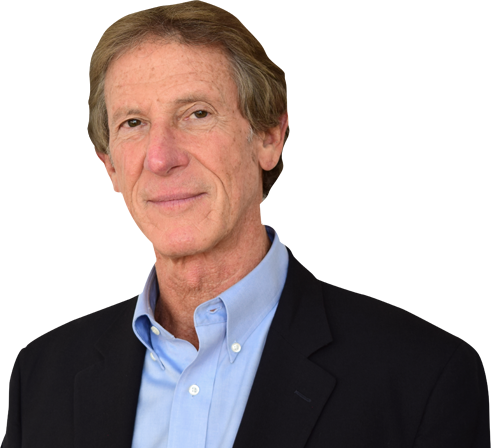 Hoboken is an integral part of the North Jersey and NYC area, with thousands of commuters coming through each day and tens of thousands of residents. Crowded streets can sometimes be more dangerous for motorcycle riders, especially on highways filled with out of state drivers.
If you or a loved one was injured in a motorcycle accident in the Hoboken area, our attorney might be able to help you. Jerry Friedman is a Hoboken motorcycle accident lawyer with over 40 years of experience representing injured motorcycle accident victims. Jerry works to get injured riders the compensation they deserve, fighting insurance companies and at-fault drivers to protect your rights. For a free legal consultation on your potential case, call our law offices today at 1-800-LAW-4-HOGS.
Compensation for Motorcycle Accidents in Hoboken, NJ
If you were injured in a motorcycle crash, you could be entitled to financial compensation. The amount of compensation you are entitled to will change depending on the specifics of your case and how you file your claim.
Most motorcycle accident victims face physical injuries that require medical care and time off work. This can result in economic damages in the form of medical bills, ambulance fees, hospital admission costs, and other medical care costs as well as lost wages and reduced earning capacity. If your injuries were severe, these economic costs could be even higher.
In addition to the economic harms you faced, noneconomic harms – like pain and suffering – can also be a huge part of your case. These damages might not be easy to prove with bills or financial statements, but your testimony about the injuries and how they affected your life can be a huge help in proving how much your case should be worth.
One of the best ways to seek compensation for all of these costs might be to file a lawsuit in court. If you file an insurance claim, there is a chance that the damages will be capped at certain policy limits. You might also be unable to claim non-economic damages like pain and suffering since those damages are simply not covered by the insurance policy.
If you file your claim in court, your New Jersey motorcycle accident attorney can fight to include all damages at their full value in your case.
Should I Accept a Settlement for a Motorcycle Accident in Hoboken?
If you are offered a settlement by an insurance company or the at-fault driver, you should speak with a lawyer before accepting any money. Typically, insurance payouts and settlements mean the end of a case, implying that you cannot accept a settlement then still go to court afterward to seek additional damages. Since the case will be considered resolved, the court will not hear cases that have already been settled.
This means that you should never accept a settlement offer until you are sure that it covers your needs. Our attorney can help calculate the damages you deserve and help you understand whether the settlement appropriately covers these costs. The expense and time it takes to go to trial might mean that a lower settlement is still fair because it saves you from those expenses, and our lawyers will help you crunch the numbers to make an informed decision about whether to take a settlement or fight the case in court.
Ultimately, the decision of whether to settle the case or go to trial is the client's decision, but we will work with you every step of the way to give you the tools to make this decision. We will also work to negotiate a settlement while, at the same time, preparing for trial in case a settlement cannot be reached.
Proving Fault in a Motorcycle Accident in Hoboken, NJ
One of the core issues in any auto accident case will be determining who was at fault. Our attorneys will work to show that you were the victim and that the other driver is the one who should be held responsible.
The core of any auto accident case is usually a "negligence" claim, which says that the at-fault driver caused the crash because they failed to use the proper care and skill behind the wheel. In some cases, the other driver can be held responsible for intentionally hitting you with their car, but these kinds of assaults are rare. Instead, most motorcycle accident lawsuits rely on proof that the at-fault driver was distracted, that they were under the influence, or that they violated some traffic law.
Traffic laws against speeding, running red lights, changing lanes without signaling, and tailgating can be important in proving fault in a car crash. Since traffic laws are written to keep others safe on the road, violations of these laws equate to a violation of the duty that another driver owed you. Some dangerous decisions and moves on the road fall short of a traffic violation, but you can still use evidence of unsafe or unreasonable decisions as proof that the other driver was at fault.
In many motorcycle accident cases involving a car or truck, the other driver will try to prove that it was you – not them – that caused the crash. Alternatively, they will try to say that because you were on a motorcycle, you were putting yourself at risk. Our attorneys are used to fighting these kinds of arguments and counterclaims, and we will work to prove that the other driver was truly at fault for your injuries.
Call Our Hoboken, NJ Motorcycle Accident and Injury Lawyers to Set up a Free Legal Consultation
If you were injured in a motorcycle accident in the Hoboken area, Jerry Friedman might be able to help. Jerry is a motorcycle rider himself, and he has spent over 40 years fighting for motorcycle accident victims and their families in New Jersey. To set up a free legal consultation, call our Hoboken motorcycle accident lawyer today at 1-800-LAW-4-HOGS.