Mahwah, NJ Motorcycle Accident Lawyer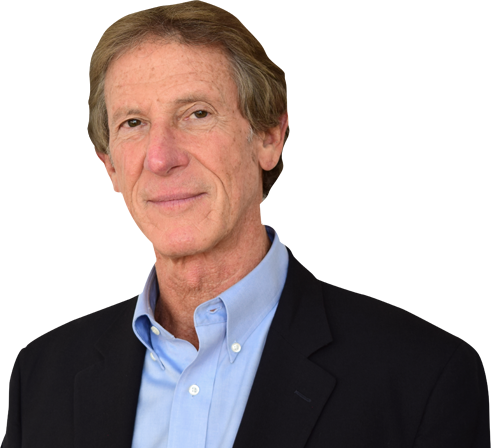 Motorcycle riders have just as much of a right to use the roads as any other driver. Unfortunately, many drivers do not see it that way, and their negligence often costs motorcycle riders dearly.
You deserve fair compensation for the injuries and losses related to a motorcycle accident, and an attorney can help you get it. To get compensation, we must first determine who is responsible. Depending on your situation, more than one party might be liable. We must also assess your damages to determine how much compensation your claims are worth. We then must find evidence to support those claims. Once everything is prepared, we can file the lawsuit and sue the driver who caused your accident. Common factors and causes behind motorcycle accidents include traffic violations by other drivers, a general disregard for riders on the road, and a high rate of speed.
Contact our motorcycle accident attorney Jerry Friedman for a free review of your claims by calling 1-800-529-4464.
How to get Fair Compensation for a Mahwah, NJ Motorcycle Accident
The road to just compensation is often long, arduous, and frustrating. There might be setbacks along the way, but your attorney can help you get the financial compensation you need to get your life back on track after a motorcycle crash.
Determine Who Should Be Held Liable
Often, injured riders already have a good idea of who is responsible for the crash. Drivers in standard vehicles have a bad habit of ignoring motorcycle riders. Their ignorance and negligence are often the direct cause of crashes and collisions. As such, they should be named in your lawsuit.
Things might not end there. Other parties might be responsible for the crash. For example, multi-vehicle accidents often involve the negligence of several drivers coming together to create an accident. Alternatively, the driver who hit you might have been on the job (e.g., taxi drivers, delivery drivers, bus drivers). In that case, their employer might be vicariously liable and should be included in your lawsuit.
Determining whom to sue can be especially challenging in hit and run cases. If the other driver fled the scene before you could identify them, we might need to work with the police to find them. On top of that, they might face criminal charges in addition to your civil lawsuit.
Assess Your Damages
Your damages consist of injuries, losses, and distress related to the motorcycle accident. Your damages might be more numerous than you realize, which is why the skills and experience are necessary to help you accurately evaluate them.
Damages based on financial costs are often considered the easiest to assess because we simply have to add up your bills. These economic damages might include expensive hospital bills. The cost to replace your totaled motorcycle and the income you miss out on because you are too injured to return to work. Depending on your specific situation, you might have various other costs. Review all your expenses since the accident with your lawyer to make sure nothing is left unaccounted for.
Other damages might not cost money but should still be compensated. Psychological distress and emotional anguish may be significant, especially when the accident is severe. You might also experience humiliation from the accident in addition to damage to your reputation within the motorcycle riding community. All these painful experiences should be fairly compensated.
Gather Evidence to Support Your Claims
You need evidence to prove your claims. Without it, your claims might be regarded as nothing more than baseless accusations, which courts are not inclined to hear. The nature of evidence differs in each case and is based on your unique conditions, but certain evidence tends to come up more frequently.
For example, photos of the accident scene can help us prove key details about where and how the accident happened. These photos might also help us prove who was involved if they are contained in the photos.
We should also find witnesses to testify in court and support your claim. Eyewitnesses can testify about how they saw the accident happen. Ideally, their testimony should include details about how they saw the defendant cause the collision. Witnesses not present during the crash might still have important personal knowledge relevant to the case.
We might also need information about your injuries. Medical records can help us establish how bad your injuries are, what kind of pain you endured, and the cost of your medical treatment. If necessary, we can have a doctor testify as a medical expert and provide a more detailed explanation of your injuries to the jury.
Sue the Other Driver
Once the case is prepared, we can draft a formal complaint and submit it to the court. Once the court accepts your case, your lawsuit will officially commence. While this is certainly a major step forward, the wheels of justice tend to turn slowly, and your trial might not be for several weeks, months, or more.
When our motorcycle accident lawyer sues the driver who hit you, we must serve them notice of the lawsuit. The notice should include a copy of your complaint and information about how the defendant may respond. If the defendant does not respond to your case within a certain time, you might win by default. However, if you do not serve notice in accordance with the court's rules, you might lose your case by default.
Common Factors in Many Mahwah, NJ Motorcycle Accident Cases
Knowing that the other driver hit you or caused you to crash is not enough. We need the specific factors that led up to the collision. While every case is unique, below are some scenarios that are rather common in motorcycle accidents.
Driver negligence is often at the core of a motorcycle crash. More specifically, other drivers tend to commit traffic violations that cause the crash. For example, a driver in a car might rear-end a motorcycle rider at a red light because they were speeding. While a rear-end accident is often minor for vehicles, it could seriously injure a motorcycle rider.
A general disregard for motorcycle riders is an unfortunate problem in many motorcycle accident cases. People tend not to notice motorcycle riders, often because they are smaller vehicles compared to cars. This disregard often leads to otherwise preventable accidents with motorcycle riders.
Call Our Mahwah, NJ Motorcycle Accident Lawyers for Legal Support
Contact our motorcycle accident attorney Jerry Friedman for a free evaluation of your accident claims by calling 1-800-529-4464.