East Brunswick, NJ Motorcycle Accident Lawyer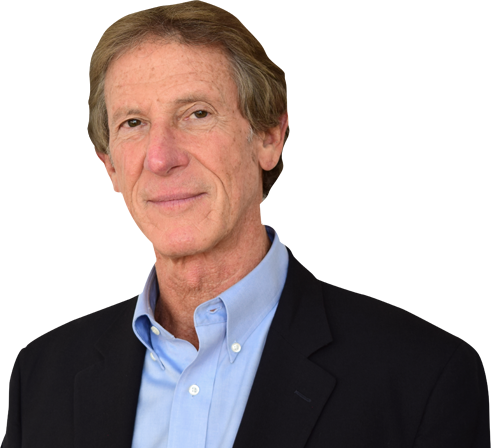 Injuries from a motorcycle crash can leave you unable to work, preventing you from supporting yourself and your family. These injuries may have been avoidable, which can make the pain of an accident that much worse. If someone caused your crash through negligent or reckless driving, you might be entitled to take them to court to get the justice you deserve.
East Brunswick, NJ motorcycle accident lawyer Jerry Friedman represents injury victims and their families in motorcycle accident cases in New Jersey. For over 40 years, Jerry has fought for motorcycle injury victims and worked to get them the compensation they deserve from at-fault drivers and insurance companies. For help with your case, call us today to set up a free legal consultation. Our phone number is 1-800-LAW-4-HOGS.
Determining Who is at Fault in a Motorcycle Accident in East Brunswick
Fortunately, there are no laws that automatically pin fault on a motorcycle rider in a motorcycle accident case. On the other hand, there are also no laws that automatically presume the motorcyclist was the victim. To get compensation in a motorcycle accident case, you will usually need to prove that the other driver was at fault before the court can award you damages. In many cases, this means pointing to some traffic violation or error that they committed behind the wheel to put you in danger.
The jury is ultimately the party that decides who was at fault in a motorcycle accident lawsuit. The judge and the insurance companies do not get to decide what happened, and instead, the jury decides which facts to believe.
The jury will be instructed to look at the totality of the circumstances when deciding fault. That means looking not just at which parties broke the law, but also at what these violations meant to the overall cause of the crash.
If multiple drivers were at fault, the court can assign blame to each of them. Under the law in New Jersey, the jury can assign blame to each driver involved in the crash, including the victim. Each at-fault driver will be required to pay their percentage of damages according to their percentage of fault. If you were found partly at fault – e.g., 10% – then you will lose that percentage of the total damages in your case. As long as you were less at fault than the defendant, you can still win your case.
Damages in an East Brunswick Motorcycle Accident Lawsuit
The damages you are entitled to in your case will vary depending on the specific facts of your case. In most injury claims in court, damages for medical bills, lost wages, and pain and suffering are available.
Medical Bills
Damages for medical bills can be claimed to cover the expenses you paid to treat your injuries. If you suffered very serious injuries or disabilities in the crash, you could face very expensive medical bills. In some cases, these damages can also include the cost of physical therapy and therapy for mental health issues, such as PTSD from the crash. If your injuries require home nursing care or other ongoing care, those costs could also be included.
Lost Wages
If you cannot work because of your injuries, you should be entitled to compensation for the wages you lost and will lose in the future. Damages for wages you missed during your recovery could be claimed, as can any future lost earning capacity damages. Lost earning capacity can include the difference between old and new wages if your injury forced you to take a job with a lower pay scale. These damages can also pay for ongoing wages if your injury keeps you from working entirely.
Pain and Suffering
Damages for pain and suffering can be one of the biggest areas of damages. These payments account for the feelings and struggles you experienced because of your accidents and compensate you for harm that might be invisible. These damages are usually not available in an insurance claim and often require a lawsuit to claim them.
Calculating How Much a Motorcycle Accident is Worth in East Brunswick, NJ
To calculate the actual damages in your case, you will have to gather some financial records and statements. The medical bills you faced, health insurance payments you made, and other records can show what you paid for your injuries. Pay stubs and bank statements can help demonstrate lost wages. In addition, a financial expert can help calculate future projected damages in both of these categories. Proving the cost of these damages in court will often require you to present these records with the help of your lawyer.
Damages for pain and suffering can be harder to calculate. The jury might be able to see your injuries, and they will understand that more severe injuries are often worth higher compensation for pain and suffering. However, putting a price tag on injuries is often difficult. Your lawyer will be able to use the damages paid in similar cases to help determine what your case should be worth and how much you should claim.
In some cases, the insurance company or the at-fault driver will try to settle the case by offering to pay out your claim instead of taking the case before a jury. In some cases, these damages save you the expense and wait time required for trial. In other offers, especially early offers to settle, the damages are too low to cover your needs. Have a lawyer review your case to help calculate damages and avoid settlements that are too low for your injuries.
Call Our East Brunswick Motorcycle Accident Lawyer for a Free Case Consultation
After a motorcycle accident, you could be dealing with expensive medical bills, lost wages, and pain and suffering that need high-value financial compensation. Talk to a lawyer about what your case might be worth. Jerry Friedman is an East Brunswick motorcycle accident lawyer who has been handling motorcycle accident claims in New Jersey for over 40 years. To schedule a free consultation and learn more about how to proceed with your claim, call us today at 1-800-LAW-4-HOGS.