Linwood, NJ Motorcycle Accident Lawyer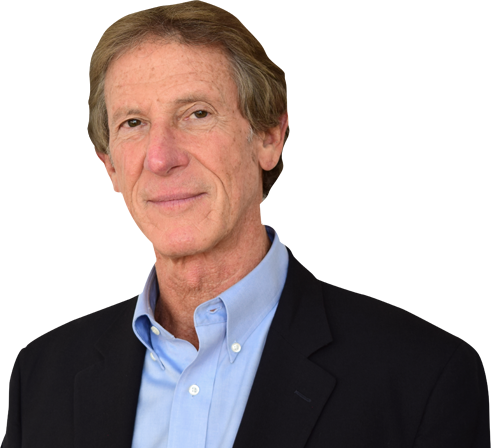 Motorcycle accidents can cause debilitating injuries and change the lives of victims forever. If you or a loved one was injured in a motorcycle accident in Linwood, NJ or the surrounding areas, it is important to contact a local motorcycle accident lawyer who can take your case to court and fight to get you compensation for your medical bills, lost wages, and pain and suffering.
Jerry Friedman is a Linwood, NJ motorcycle accident lawyer who represents injured motorcycle riders throughout the state, fighting to get them and their families compensation for their injuries. For help holding the at-fault driver responsible and getting the compensation you need, contact our law offices today at 1-800-LAW-4-HOGS to set up a free case consultation.
Causes of Motorcycle Accidents in Linwood, NJ
Motorcycle accidents can be caused by many different factors. Although the same conditions are likely to cause auto or truck accidents, the situation is inherently more dangerous if you are riding a motorcycle because you do not have the protection of a vehicle around you. This means you are more likely to be injured or even killed should an accident occur.
The following factors can contribute to motorcycle injury accidents or traffic fatalities:
Lane splitting, which is illegal in New Jersey
Drivers making left turns
Road work hazards, such as abrupt lane closures
Speeding
Distracted drivers who do not watch for motorcyclists
Drunk driving
Other traffic violations
Suing for Injuries in Linwood Motorcycle Accidents
If you were hurt in a motorcycle accident in Linwood, our attorneys might be able to help you file a lawsuit to seek compensation for the damages you suffered. In a lawsuit against an at-fault driver, the court will need to see four elements of your case met to award you damages:
The other driver owed you a duty, such as the duty to follow traffic laws and drive reasonably.
The other driver breached that duty by violating traffic laws or making dangerous decisions on the road.
The driver's breach of duty caused your accident and injuries.
Your injuries involve damages the court can compensate you for.
Usually, when drivers are following traffic laws and doing what they are supposed to do, accidents don't happen. It is only when someone makes a dangerous decision on the road or violates traffic laws that accidents happen. If the other driver was speeding, ran a red light, or was driving under the influence, you can typically use those facts to help prove they were at fault. Similarly, if they did something dangerous like fail to keep an eye out for motorcycles, they could be held liable if those mistakes were unreasonable.
When you take your case to court, your lawyer will gather evidence of what happened by talking to witnesses and requesting evidence and photos. If your case goes to trial, we can present this evidence to the judge and jury to help show them how the accident happened and prove that the other driver was at fault. If we are successful in proving that it is more likely than not that your claim is true, the jury will award damages.
Should I Settle My Motorcycle Accident Claim or Go to Trial in Linwood, NJ
Many cases do not go to trial. In most successful injury cases, the parties and their insurance companies are able to negotiate a settlement where the at-fault party can pay the victim for their damages instead of taking the time and expense to fight the case at trial. This often helps motorcycle accident victims get the compensation they need earlier, but it can be risky to take a settlement offer without talking to a lawyer.
Any settlement offers you accept will typically stop the case and prevent you from later changing your mind and going back to court to seek additional damages. This means that you should fully analyze your case and calculate the damages you are entitled to before accepting a settlement offer since you can't add additional damages later. This also means that you should speak with a lawyer and get a fair estimate of what your case is worth before accepting the offer.
Many insurance companies and at-fault parties will try to settle a case for a low value to save them money. This could mean they will undervalue your damages, offer to pay only a percentage of what you deserve, or leave off certain categories of damages. A jury could be able to award you the full value of your medical bills, lost wages, and pain and suffering in damages, and a settlement offer might be too low to cover your needs. The time and expense of trial could be saved by taking a lower settlement now, but it is important to have a lawyer review any offers to help you understand whether they are fair.
In the end, whether to settle your motorcycle accident case or accept an insurance payout instead of going to trial is your choice. Our attorneys can help you make an informed decision along the way and protect your best interests from insurance companies who might try to manipulate you into a low-ball settlement.
Call Our Linwood Motorcycle Accident and Injury Attorney for a Free Case Consultation
Jerry Friedman represents injured motorcycle riders and their families in Linwood and throughout New Jersey. Our Linwood motorcycle accident lawyer is also a motorcyclist himself, and he understands the risks and challenges that bikers face on the road. For help with your case and to seek representation from a dedicated motorcycle accident lawyer that understands your case, call us today at 1-800-LAW-4-HOGS to set up a free legal consultation.