Linwood, NJ Motorcycle Accident Lawyer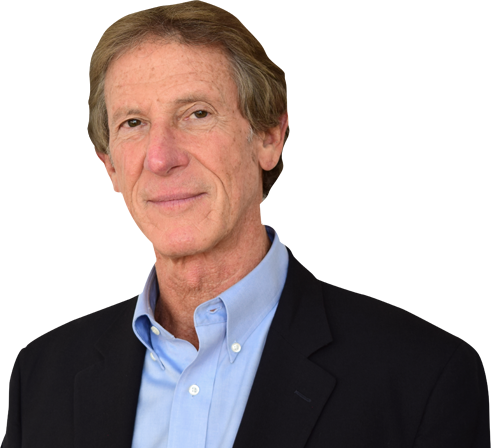 Linwood, NJ is a beautiful area to live in and to visit, but when you have been injured in a motorcycle accident, your focus is on recovery. The Law Office of Jerry Friedman is your local motorcycle attorney for representation after a motorcycle accident. We know the challenges you face after such an accident because we are motorcycle riders ourselves. With six New Jersey locations, we help injury victims get the compensation they are entitled to by law.
About the Town
The historic town was first incorporated in 1889 as a borough of New Jersey. A charming southern New Jersey hamlet with a population of around 7,000, it is just 9 miles west of Atlantic City. Approximately 33 acres of municipal parks provide plenty of green space where you can get outdoors and enjoy the four seasons.
The town has its own arboretum. A network of bicycle paths provides a great way to take a leisurely tour of the area. Our law office is located at 616 West Ocean Heights Avenue in a quiet neighborhood with a number of stores and shops nearby.
Regional Transportation
The town enjoys easy access to the Atlantic City Expressway and Garden State Parkway. Because these highways lead to such major cities as New York and Philadelphia, a lot of traffic moves through the area.
Unfortunately for residents and visitors to Atlantic County, this also results in more highway accidents than in other regions of the state. Many of the most dangerous stretches for traffic accidents are located along the Atlantic City Expressway and the Garden State Parkway, according to NJ.com.
New Jersey Transit runs regular buses to Ocean City and Atlantic City. In addition, Atlantic City International Airport is nearby, which only adds to the visitor traffic on the roads in and around the town.
According to the CDC, some of the traffic accident risk factors associated with tourism include:
Unfamiliarity with local traffic laws
Increased likelihood of dangerous behavior on vacation, such as drinking and driving
Driving an unfamiliar rental vehicle or motorcycle
Unfamiliarity with travel routes, causing distracted driving
Motorcycle Accident Risk Factors
In Atlantic County, various road conditions, as well as the actions or inattentiveness of other drivers, also represent risks to motorcyclists. Although the same conditions are likely to cause auto or truck accidents, the situation is inherently more dangerous if you are riding a motorcycle. Because you do not have the protection of a vehicle around you, you are more likely to be injured or even killed should an accident occur.
The following can lead to motorcycle injury accidents or traffic fatalities:
Lane splitting, which is not prohibited by law in New Jersey
Motorists making left turns, which account for 42% of auto versus motorcycle crashes
Road work hazards such as abrupt lane edges
Lane Splitting in New Jersey
Even though New Jersey does not have a specific law against lane splitting — riding between lanes to pass cars — the New Jersey drivers' manual does state that motorcycles should not pass stopped vehicles in between rows. As motorcycle riders ourselves at the Law Office of Jerry Friedman, we know how frustrating it can be to get stuck in traffic, but there are compelling reasons to wait patiently.
One of these is that motorists, not expecting to have anyone come up beside them between lanes, may decide to change lanes or turn without checking their mirrors. Negligence like this can result in them hitting you as you are splitting lanes. Your safest action in stopped traffic is to wait for the jam to clear.
Safety Tips for Atlantic County Roadways
When you are driving in and around our region, it is important to practice safe driving habits no matter what vehicle you are operating. However, following best practices for safety is especially important when you are riding your motorcycle because you are more vulnerable to injury and the negligence of other drivers. Be sure to:
Follow local speed limits.
Be sober when riding.
Avoid potholes and other road obstacles.
Slow down in wet or icy conditions.
Always wear full protective gear when riding, including a helmet.
Stay alert to the movements of other drivers.
You should be familiar with traffic ordinances specific to our town so that you can avoid being ticketed or towed. For example, the city prohibits driving or parking in a designated bicycle lane.
Linwood New Jersey Local Representatives and Legal System
Should the unthinkable occur and you are injured in a motorcycle accident in the town of Linwood and need a motorcycle accident lawyer, your first call should be to the Law Office of Jerry Friedman, your motorcycle attorney. It is also a good idea to familiarize yourself beforehand with the local lawmakers and judicial system, just in case.
Richard L. DePamphilis III is the mayor. Members of the city council are:
Ward 1: June Byrne, Stacy DeDomenicis and Eric Ford
Ward 2: Todd Gordon, Brian Heun and Ralph Paolone
At-large representative: Darren Matik
The municipal courthouse is located at 400 Poplar Avenue. If you are traveling southbound on the Garden State Parkway, you would take Exit 36. If you are northbound, take Exit 29 and proceed north on Route 9 approximately 4 miles to Poplar Avenue.
If you are a resident or a visitor attending an event and need legal consultation with a motorcycle lawyer after an injury in a motorcycle accident, our motorcycle personal injury lawyer at the Law Office of Jerry Friedman is here to help. Get in touch today at any of our six regional locations.