Branchburg, NJ Motorcycle Accident Lawyer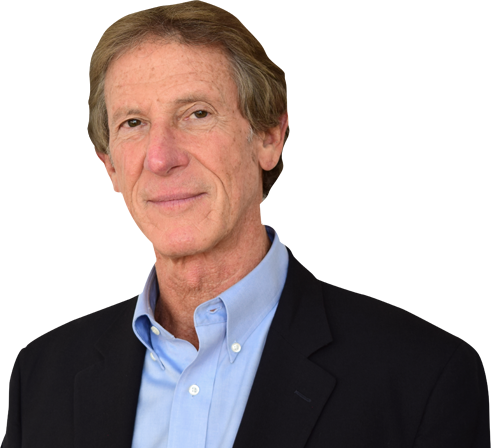 If you need a motorcycle personal injury lawyer after a motorcycle accident in or around Branchburg, NJ, then you've come to the right place. Our firm is proud to offer effective motorcycle accident lawyer services to this wonderful community, which is located just 45 minutes away from Newark and less than an hour away from the capital city of Trenton. The township can be found in Somerset County.
All About the Area: Everything You Need to Know
Branchburg, which was incorporated in 1845, covers a 20.3-square-mile area. Most of the township is located north of US-202 and south of US-22. There are currently 14,712 citizens living in this community.
While you're exploring the township, you might need to know the location of certain establishments.
You'll find the municipal building located at 1077 US-202, North Branch.
The police department is located at 590 Old York Road.
The Law Office of Jerry Friedman, P.C., motorcycle attorney, can be found at 1367 Route 202 N.
The citizens of this township take great care to elect qualified local officials. Barbara Braskin was elected mayor in 2019, and one of her campaign promises was to renovate the old Station House. Other local leaders include Somerset County Prosecutor Michael H. Robertson and Chief of Police David Young.
Exploring in Branchburg, NJ: Landmarks, Events, and Local Culture
There's plenty to see and do in this attractive little township. From hiking and bird watching at Duke Island Park to exploring history at Andrew Ten Eyck House, you'll never run out of interesting things to experience here. Motorcycle riders who are longing to get away from the hustle and bustle of town can head south to reach Sourland Mountain Preserve, where you can find beautifully lush forest terrain and plenty of trails to explore.
Head west on US-22 and exit on Round Valley Access Road to reach the vast and beautiful Round Valley Reservoir and nearby Cushetunk Mountain, where you can hunt, fish, and explore. Another great option is continuing a little farther on US-22 to reach Spruce Run Reservoir and recreation area. There are plenty of other parks and recreation areas to explore nearby as well.
If outdoor activities aren't your thing, you might be interested in meeting up with fellow motorcycle enthusiasts in the Somerset County area. Along with a number of motorcycle clubs, such as Blue Knight, Iron Cruisers, 13 Rebels MC, and SHE WOLVES, there are also many motorcycle charity events you can take part in.
The Andiamo Motorcycle Charity Run is held every September in nearby Haworth. Other events include the Eric C. Blohm Foundation Charity Ride, and the Pediatric Cancer Ride, among many other rides to raise awareness or funds for special causes or to celebrate notable occasions. If you enjoy riding and giving back to a great cause, you'll find a great deal of events to take part in.
There are also some excellent landmarks around town. The Little Red Schoolhouse is an interesting historical spot to check out. It dates back to 1873 and was the last one-room school in Somerset County. It was renovated in 2007.
Other nearby landmarks and historical sites include:
Nevius Street Bridge
9/11 Memorial Clock
Cornelius Lowe House
Blairsden
Albert Einstein Monument
The Dangers of the Open Road and Need for a Motorcycle Personal Injury Lawyer: Accident Statistics in Somerset County
While a ride on your motorcycle can clear your mind, it also comes with some risks. Statistics show that 26 people died in Somerset County as the result of a vehicular accident in 2017. In the state of New Jersey, 2,200 motorcycle riders were involved in accidents in 2016. In these accidents, there were 69 fatalities.
These statistics are a bit frightening, but they don't have to put you off riding. You can reduce many of the risks and increase your chances of safety by maintaining good riding practices.
Always wear a helmet.
Obey speed limits and other traffic rules.
Always keep your headlights on.
Assume that drivers in cars and trucks can't see you.
If you're new to motorcycles, be sure to educate yourself with proper training courses.
Only ride when you're rested, sober, and thinking clearly.
Keep an eye on traffic conditions to watch for other accidents or delays that may cause a problem.
Maintain your motorcycle properly.
If you will be riding on remote roadways, be sure to let someone know where you're going and when you plan to return.
Weather conditions can sometimes contribute to the dangers you might encounter on the road. Along with following the above tips, it's important to remain cautious about riding during rain, snow, ice, or heavy winds. The township receives an average of 47 inches of rain and 24 inches of snow each year, which means you'll need to keep an eye on weather reports to watch for sunny days that are perfect for a nice ride. If you do need to ride during bad weather, be even more vigilant about safety precautions and ride at a slower pace.
What to Do in the Event of an Accident: Contacting a Qualified Motorcycle Personal Injury Lawyer
Even if you do your best to maintain safe riding practices, an accident can still occur. They often happen when a vehicle driver doesn't provide proper right of way for a motorcycle rider. If you were injured in an accident because of a negligent driver, it can be beneficial to reach out to a qualified motorcycle lawyer.
Jerry Friedman, Esq. has extensive experience as a motorcycle personal injury lawyer and can help you get the compensation you deserve for your injuries. We understand that a motorcycle accident can be a traumatizing event. You need to heal and recover, and you need a law firm that will fight for you. Contact us today at 1-800-LAW-4-HOGS to set up a free consultation.