Franklinville, NJ Motorcycle Accident Lawyer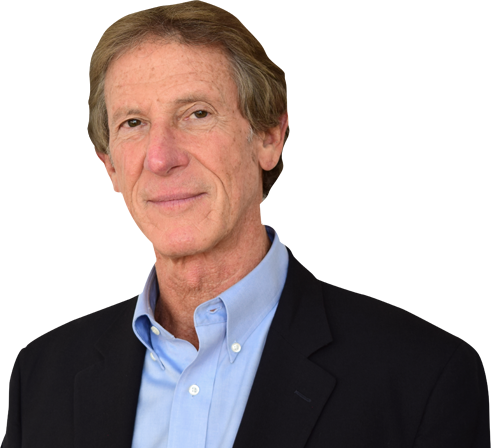 Motorcyclists have plenty that they can do in New Jersey, with its scenic roadways and state parks, but they also run a higher risk for crashes, many of which are fatal. A 2018 report from the Governors Highway Safety Association found that motorcycle crash deaths increased 15% from 2016 to 2017 in New Jersey even as they saw a decrease nationwide. In 2016, a total of 69 people in this state died in motorcycle accidents; in 2017, the number was 80. At the Law Office of Jerry Friedman, P.C., we know that motorcyclists are often injured or killed through no fault of their own. Our Franklinville motorcycle attorney, Jerry Friedman, Esq., is an avid motorcycle rider and has centered his motorcycle lawyer practice on motorcycle accident law. We have offices across New Jersey, including one in the community of Franklinville.
The Roads Around Franklin Township
As a motorcyclist in this community, you have more than 1.6 million miles of road in Gloucester County alone that you can ride on. Interstate 295 passes through this county, as do a range of county highways and state routes. At the northwest corner of the county, you have access to the New Jersey Turnpike.
With a population of almost 11,000 people, Franklin Township is the eighth-most populous city in Gloucester County and far from bustling. However, our office is here because we know how accidents can occur even in rural areas. In fact, the National Highway Traffic Safety Administration has said that rural areas see twice as many highway deaths as urban areas. Motorcyclists may:
Wipe out on a poorly maintained road
Be struck by a speeding driver
Be hit by a distracted or drunk driver
Wipe out at a sharp turn without adequate warning
The Office of the Attorney General states that 40% of fatal single-vehicle motorcycle crashes in New Jersey occur at turns and corners. As for distracted driving, this has been behind some 800,000 motor vehicle crashes in this state between 2012 and 2016.
The major roads around Gloucester County see their fair share of accidents. In June of 2019, for instance, a motorcyclist traveling down the New Jersey Turnpike crashed into an SUV that was backing up traffic. Police say that the warm and sunny weather that weekend had likely drawn a lot of motorcyclists out. The same day of the turnpike incident, another motorcyclist, this time in Bergen County, was injured when a vehicle turned left in front of him. If you are in a motorcycle accident and are injured, you can count on us for local and astute representation.
Organizations for Motorcyclists in Franklin Township
Mr. Friedman is a member of the Harley Owners Group and the Centurions Motorcycle Club. If you're familiar with motorcycle history in this state, then you probably recognize the name of the Centurions. Formed in 1973, it is the oldest motorcycle club in the U.S. to be started by law enforcement officials. Mr. Friedman is also part of ABATE of the Garden State, a program dating back to 2001. Its full name is, we think, self-explanatory: American Bikers Advocating Training & Education.
Motorcyclists in Franklin Township have access to plenty of nearby organizations for people like them. For example, the Roughnecks Country Motorcycle Club has a chapter in Gloucester County. This county is also home to the South Jersey Chapter of the Nam Knights Motorcycle Club of America.
Events for Motorcyclists in Franklin Township
Besides being a member of several state-wide organizations, Mr. Friedman likes to financially sponsor motorcycle club events both in and outside of Gloucester County. For instance, nearby Vineland is to host the third annual Honor American Warriors Poker Run in October at the Vineland Veterans Memorial Home. It is held by the Combat Veterans Motorcycle Association, New Jersey Chapter 38.1.
In Deptford Township, less than 18 miles away, DHY Motorsports hosts Bike Night together with Tra Thomas, host of 97.5 The Fanatic morning show. We also encourage others to participate in the Blue Knights' Boardwalk Ride and Bike Show, which occurs in Wildwood in August.
A Franklinville Motorcycle Attorney Explains New Jersey Laws
Motorcyclists who are involved in the community usually know and respect the state laws, especially those regarding motorcycle safety. State law requires a helmet, for example, and it must:
Fit properly and come with chin straps
Have reflectors on both sides
Be of a design approved by the DoT
Nonetheless, motorcyclists cannot prevent others from being inattentive or reckless. During our free consultation, we can determine whether your personal injury case will hold up under the state's comparative negligence law: another law that motorcyclists should be familiar with. Under this law, victims of a multi-vehicle crash can recover damages as long as they are deemed 50% or less at fault.
New Jersey is a no-fault state, but most insurance companies do not offer no-fault insurance for motorcyclists. This means that most injured motorcyclists do not, like drivers, file a claim with their own insurance company before filing against the other party's. If you want to be reimbursed for any of the following, you will likely need to file a third-party insurance claim:
Past and future medical expenses
Lost wages and future lost income
A diminished capacity to earn a living
Pain and suffering and emotional trauma
This can be hard because insurance companies are not so willing all the time to pay out compensatory damages. With Mr. Friedman by your side, though, you can put at least some of your worries to rest. Our motorcycle personal injury lawyer handles cases on a contingency fee basis, so if we cannot secure compensation for you, you won't pay us a dime.
Contact Us Today if You Need a Franklinville Motorcycle Attorney
The Law Office of Jerry Friedman, P.C. is located at 3288 Delsea Drive in Franklinville. Not far from us, at 1571 Delsea Drive, is the Franklin Joint Municipal Court with Joan Sorbello Adams presiding there as judge. The courts cannot give legal advice, but we can. It all begins with the free consultation, so call our toll-free hotline today at 1-800-LAW-4-HOGS.