South Brunswick, NJ Motorcycle Accident Lawyer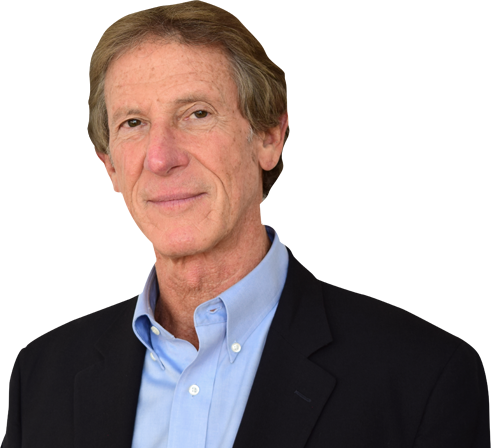 Motorcycle accidents are very different from car accidents. Many people survive car accidents with somewhat minor injuries. We all probably know at least one person who was in a car accident and left unharmed. Motorcycle accidents are vastly more devastating. Victims of motorcycle accidents are often left with lifetime injuries if they are not killed in the crash. When another driver causes your motorcycle accident, they are responsible for the horrific and painful injuries you suffer, and they should be held accountable.
Motorcycle accidents lawsuits are usually cases of negligence. Most accidents are not intentional but are instead the result of inattentive or inexperienced drivers. Proving negligence requires proving the defendant owed you a duty to drive safely and that their violation of that duty caused the accident and your injuries. You must also prove damages by explaining the extent of your injuries and other losses. Recovering from a motorcycle accident can take a very long time and be very costly. You should not have to bear the financial burden of someone else's negligence.
If you were hurt in a motorcycle accident, you could sue the responsible party for damages to cover the costs of recovery. Our South Brunswick, NJ motorcycle crash lawyer can help you get the compensation you deserve. Call Jerry Friedman at 1-800-529-4464 to arrange a free, private legal consultation about your case.
How Motorcycle Accidents Can Happen in South Brunswick, NJ
Motorcycle accidents are frequently caused by drivers of other larger cars and trucks who are not paying attention. Because motorcycles are smaller vehicles, they are often missed by inattentive drivers and are struck when other vehicles try to make turns, change lanes, or otherwise navigate the road. The resulting collision can send motorcycle riders flying off their bikes, slamming into the pavement.
In many cases, motorcycles are hit when a car or truck is trying to change lanes. Careful drivers know that any vehicle has blind spots and that one must be extra careful when changing lanes as not to hit other vehicles. Because motorcycles are smaller, they may more easily be lost in someone's blind spot when that driver is switching lanes. When drivers fail to check blind spots, motorcycle riders could get seriously hurt.
Motorcycle accidents can also happen in much the same way as any other car accident. Perhaps the other driver ran a red light or a stop sign when they hit you. Maybe you were stopped on your bike at a red light when the car behind you failed to brake in time and hit you. However, the difference is those motorcycle riders are not protected by enclosed vehicles. They can be more easily tossed from their bike and sustain more severe injuries. If you were hurt in an accident, contact our South Brunswick, NJ motorcycle accident lawyer for help.
Injuries and Damages from Motorcycle Accidents in South Brunswick, NJ
When filing a lawsuit after a motorcycle accident in New Jersey, you will frequently see the word "damages." Your damages are any losses or harm you sustained as a result of the accident. Damages may be physical injuries, financial expenses, or physical and mental anguish. Determining the extent of your damages might be difficult. Sometimes, people underestimate their damages because they limit themselves only to the money they've spent on recovery. Damages can actually cover much more than bills and finances.
When discussing damages, you should of course include medical bills. Motorcycle accidents can be very severe, and the medical bills you incur could be quite costly. Not only are medical bills from your emergency room visit counted in your damages, but any future medical bills are also included in cases where recovery and treatment are long-term. Things like surgery, physical therapy, and medication should all be factored into your medical costs. The costs of future medical procedures should be included, too.
Your damages should also take into account property damage, primarily the loss of your motorcycle. Motorcycles are expensive pieces of equipment that can be difficult to replace. Many motorcycle riders and enthusiasts become very attached to their bikes, making the loss all the more difficult.
Pain and suffering can also be used to calculate damages, even though these things do not come with a price tag. The fallout from a motorcycle accident can be very physically painful and emotionally traumatizing. People that once loved riding their motorcycles may be too afraid to get back on their bikes. They ultimately lose something that once brought them great joy.
If you wish to file a personal injury lawsuit after a motorcycle accident, our office can help. Contact our South Brunswick, NJ motorcycle accident attorney for assistance with your case.
How to Prove Fault in a South Brunswick, NJ Motorcycle Accident
Proving fault in a personal injury lawsuit based on negligence requires proving four key elements. Those elements are duty, breach, causation, and damages. Duty refers to the defendant's duty of care they legally owed you. For drivers on the road, this is recognized as the legal duty to drive safely. When the defendant fails to fulfill this duty, it is breached.
The breach must be followed by causation, meaning the breach must be the direct or proximate cause of the accident. Without this crucial link, the defendant cannot be linked to the accident. Finally, we have to show your damages were real and not merely hypothetical. If you miraculously survived your accident with no injuries, you cannot sue the defendant for the injuries that could have been.
For help proving the defendant in your case caused your accident, get in touch with our New Jersey motorcycle accident lawyer.
Contact Our South Brunswick, NJ Motorcycle Accident Lawyer
After a serious motorcycle accident, you should not have to bear the burden of expensive medical bills, physical pain, and emotional trauma. Call our South Brunswick, NJ motorcycle accident lawyer to help you fight for the compensation you rightfully deserve. Schedule a free legal consultation with Jerry Friedman by calling 1-800-529-4464.