West Orange, NJ Motorcycle Accident Lawyer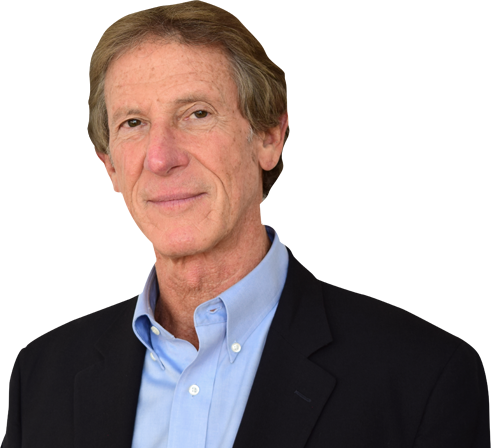 A motorcycle accident can change your life in an instant. No one gets on a bike expecting to have an accident – and hours of training and working toward getting your motorcycle license shows a focus on safety. Unfortunately, even when you do everything right, other drivers might make careless decisions that put the lives of motorcycle riders at risk.
If you or a loved one was injured in a motorcycle accident in West Orange or the surrounding areas, call Jerry Friedman. Jerry is a West Orange, NJ motorcycle accident lawyer with over 40 years of experience riding motorcycles and fighting for injured motorcycle riders in court. If you need help getting compensation for medical bills, lost wages, and pain and suffering, call 1-800-LAW-4-HOGS today to schedule a free legal consultation.
Suing for a Motorcycle Crash in West Orange, NJ
If you were injured in a motorcycle accident, you might be entitled to file a lawsuit. Every driver in New Jersey is required to carry auto insurance, which means that you might be able to file an insurance claim if you were injured in a crash. However, the money that insurance companies pay is often too low to cover your damages. If you have first-party benefits through a limited-tort insurance policy, you might have to pay a deductible and accept reduced payments if you take an insurance payout. Instead, talk to a lawyer about filing a lawsuit to maximize your compensation.
Proving Fault in a Motorcycle Accident Lawsuit in West Orange
To win a lawsuit for a motorcycle accident, you must prove 4 elements. Your attorney will work to gather evidence to establish these four factors:
The at-fault driver owed you a legal duty.
The at-fault driver breached that duty by violating traffic laws, making unsafe decisions behind the wheel, or failing to use the proper skill while driving.
The at-fault driver's breach of duty caused your crash.
You suffered injuries and vehicle damage the court can compensate you for.
To prove the first and second elements – duty and breach – your lawyer will usually point to traffic laws that the other driver violated. Every driver on the road is required to follow certain traffic laws, such as laws dictating speed limits, laws banning drunk driving, and laws making it illegal to use a cell phone while driving. If the other driver was violating one of these laws when the crash occurred, you can often prove their negligence. If they did something dangerous that wasn't exactly illegal, they might also be held negligent if their driving was unreasonably dangerous.
To prove that the accident caused your injuries, you usually need to make some showing that the driver was actually the one who caused the crash and that your injuries were not caused by something or someone else. If the defendant claims that another driver caused the crash or that you were actually the one who caused the accident, the court might assign partial blame to other drivers or to you. Still, the court can make them pay you for the share of damages that they caused you as long as you were 50% at fault or less.
Damages in a West Orange Motorcycle Accident Case
The last element of a motorcycle injury case is worth discussing on its own. The term "damages" refers both to the injuries and harms you suffered in an accident as well as the payments you receive at the end of a lawsuit. Without damages, there is nothing to sue for in an injury case, so proving what damages you suffered and how much they are worth is as essential as proving fault in your case.
To get compensation for damages, you have to show the court how much the damages are worth. Your lawyer can usually do this by providing documentary evidence like medical bills, bank statements, pay stubs, and other records that show how much your injuries cost to treat, how much you paid for physical and mental health therapy, and how much you lost in income because of the crash.
You can also be compensated directly for the injuries you suffered. These damages pay you back for the pain and suffering that you faced and are often paid on top of the damages for medical bills or lost wages. Calculating these damages is unique in each case since everyone experiences pain and suffering differently. Usually, more serious injuries yield higher damages for pain and suffering. Your testimony about how the injury impacted your life will also help the court decide how much these damages are worth.
Going into your case, your lawyer will be able to calculate a fair amount for your initial claim with the goal of covering your needs in full. In many cases, settlement offers will be lower than this amount. In the beginning, these settlement offers might be far too low, and your lawyer can help you decide which offers to reject. If a fair settlement offer does come before the case is scheduled for trial, we can help you decide if it is worth settling or if you should fight your case in front of a judge and jury instead.
Call Our West Orange Motorcycle Accident and Injury Lawyer for a Free Case Consultation
If you were injured in a motorcycle accident or a loved one suffered permanent injuries from a motorcycle crash, it is important to bring your case to an experienced motorcycle accident lawyer. West Orange motorcycle accident attorney Jerry Friedman has over 40 years of experience representing motorcyclists in car accident claims and fighting for their families. Jerry also represents the families of those killed in motorcycle crashes. For help with your case, call our law offices today to set up a free legal consultation. Our number is 1-800-LAW-4-HOGS.