East Orange, NJ Motorcycle Accident Lawyer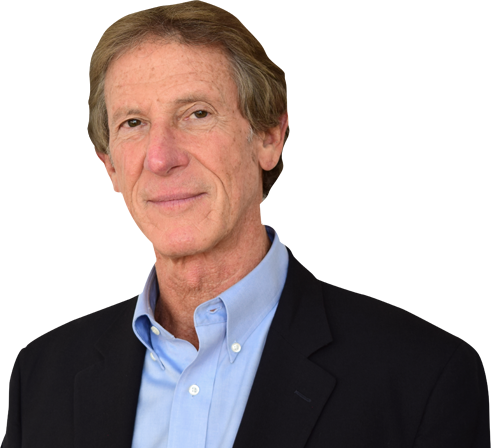 Motorcycle accidents can be devastating. Many motorcycle riders face serious injuries each year in crashes, potentially even losing their lives. If you or a loved one was injured in a motorcycle accident in East Orange, you might have substantial medical bills, lost wages, and pain and suffering that you need compensation for. Our East Orange motorcycle accident lawyer might be able to help.
Jerry Friedman represents injury victims in motorcycle accidents throughout New Jersey, working to get them financial compensation. For help seeking damages in your case, call our attorney today to set up a free legal consultation. Jerry has over 40 years of experience working on motorcycle injury cases, and he can put that experience to work for you. To set up your free legal consultation, call today at 1-800-LAW-4-HOGS.
Getting Compensation for Injuries in an East Orange Motorcycle Crash
If you were injured in an auto accident, you might think that you have to file your claim with the insurance company. New Jersey is a "choice no-fault" insurance state, which means that you sometimes need to file an insurance claim with your insurance company to get compensation. However, serious injuries usually entitle you to skip the insurance payments and take your case to court instead. When you do this, you might open up new areas of damages that your insurance company or the at-fault driver's insurance company usually wouldn't cover.
The first benefit of a lawsuit is that it will open the chance to claim damages for pain and suffering. Pain and suffering damages are usually blocked by insurance companies, but the compensation you claim for the physical pain and mental suffering of an injury is often a substantial part of your case. Ultimately, accepting an insurance payout usually leaves a lot of money on the table.
In addition, insurance payouts are usually reduced compared to your actual damages. Especially after paying deductibles, your insurance company will usually cover less than the full value for medical bills and lost wages. If you file your case in court instead, you can usually claim the full value of these damages from the at-fault driver.
Your attorney can help you understand the best route to recovery in your case. Since a no-fault insurance claim does not require you to prove who was at fault, that might be your best chance if you were at fault or don't have the evidence to prove your case. Otherwise, it might be best to fight your case in court. If the at-fault driver is willing to settle before trial, your attorney can help review the settlement offer and help you understand whether it is fair.
Determining Who is at Fault in an East Orange Motorcycle Accident
Motorcycle accidents involving two vehicles are not typically caused by the motorcyclist. The other car or truck involved in the crash is often the one that crashes into the motorcycle, but the motorcycle rider is usually the one who gets hurt. To get compensation in a lawsuit, you must first prove who was at fault. That means not only identifying the driver that hit you but also proving what exactly they did wrong.
Proving fault in a motorcycle accident means pointing to some law that the other driver violated or some safe-driving standard that they failed to uphold. For instance, it is illegal to drive drunk, so if the driver hit you because they were intoxicated, that puts them at fault. Similarly, it is illegal to change lanes without signaling, to speed, or to text while driving. If the other driver was following all traffic laws, they might have still made errors by slamming on the breaks too quickly, swerving unsafely to avoid a pothole, or failing to keep a reasonable lookout for motorcycles.
In many motorcycle accident cases, the other driver will try to claim that you caused the crash or that you were responsible for your own injuries. While motorcycles do not have a shell around the driver to protect them like a car does, there is nothing wrong with riding a motorcycle. Drivers cannot use the lack of airbags or body armor as an excuse to dodge liability. Even if the driver can claim that you contributed to the accident by speeding or changing lanes quickly, if their fault outweighs your fault, you can still claim damages.
Your testimony about how the crash occurred, statements from eyewitnesses, and photos of the crash scene can help supply evidence in your case. If the jury believes it is more likely than not that your claim is true, they will be able to rule in your favor.
Damages in a Motorcycle Crash in East Orange, NJ
As mentioned, an insurance claim can help you open up the possibility of additional damages in your case. In most accident cases, the victim is entitled to claim damages for pain and suffering, medical expenses, and lost wages. Your hospital bills, financial records, pay stubs, and other records can supply evidence of the financial burden. On top of that, your testimony about how the injury affected your life can supply evidence of the noneconomic harms. If you lost a loved one in a motorcycle accident in East Orange, additional compensation might be available as well. Talk to an attorney about what your case might be worth.
Call Our East Orange Motorcycle Injury Attorney for a Free Case Consultation
If you were hit by a car or truck while riding your motorcycle in East Orange, NJ, you might be entitled to financial compensation. For a free legal consultation on your case, call Jerry Friedman today at 1-800-LAW-4-HOGS. Our East Orange motorcycle accident lawyer has decades of experience representing motorcycle injury victims and their families in New Jersey and fighting to get them compensation for their injuries. To schedule your free legal consultation, call us today.