Cherry Hill, NJ Motorcycle Accident Lawyer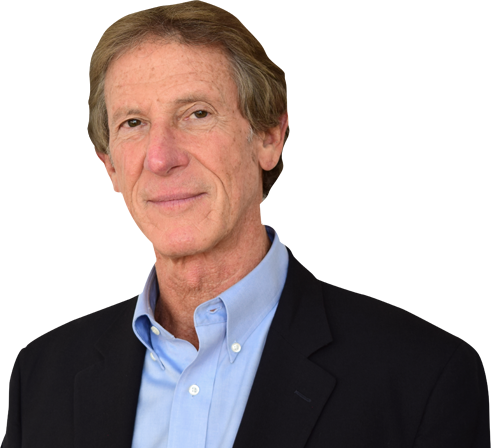 Cherry Hill has a mix of suburban, urban, and rural roads in the area. Motorcycle riders in town, on the highway, and on back roads could find themselves at risk for serious motorcycle accidents if the other drivers on the road fail to use the proper care and skill behind the wheel.
If you or a loved one was injured in a motorcycle accident in Cherry Hill or the surrounding areas, call Jerry Friedman today. Jerry is a Cherry Hill, NJ motorcycle accident lawyer who handles motorcycle injury cases and fights to get victims the compensation they deserve from insurance claims and lawsuits against the at-fault drivers. For a free legal consultation on your potential case, call our New Jersey motorcycle injury attorneys today at 1-800-LAW-4-HOGS.
Suing for Motorcycle Accident Injuries in Cherry Hill, NJ
Motorcycle riders and drivers throughout New Jersey usually use one of two types of insurance policies: limited tort or full tort policies. A "tort" is a civil lawsuit filed against someone who injured you or damaged your property. With "full tort" policies, the policyholder can take anyone to court for causing their auto accident. "Limited tort" policies only allow you to sue for damages in certain circumstances, instead relying upon insurance claims. However, anyone who suffers serious, permanent injuries in a motorcycle accident in New Jersey is usually entitled to file a lawsuit against the at-fault driver.
A lawsuit against a driver can often help maximize damages that an insurance claim might restrict. For instance, most insurance policies refuse to pay damages for pain and suffering, instead covering economic damages only. That means that while you might be able to get compensation for medical expenses and lost wages, you might miss out on potentially high areas of damages if you do not file your case as a lawsuit.
Talk to a lawyer about your ability to sue for a motorcycle accident in Cherry Hill. Our attorneys understand the needs of a victim after a motorcycle accident lawyer, and we can help you determine the fastest course of action to get you fair compensation. We can also help you understand whether an insurance offer or a settlement offer from the at-fault driver is too low to cover your needs.
Damages for Motorcycle Accidents in Cherry Hill, NJ
As mentioned, damages in a motorcycle accident can often involve damages for pain and suffering, but there are many other areas of damages you might be entitled to claim in your case.
Pain and suffering damages are paid to compensate the victim directly for the harm they faced. This means paying them money to make up for injuries, physical discomfort, physical pain, mental suffering, emotional distress, and other effects of injuries.
Pain and suffering damages are separate from the damages to treat the injuries you suffered. Damages for medical bills can also be claimed in a lawsuit, including compensation for hospital stays, physical therapy, and other expenses. These damages can also cover the future projected costs of medical care and ongoing needs after an accident.
If you cannot work after an accident, you could also be entitled to damages for lost wages. If your inability to work is only temporary, these lost wage damages could cover the payments you missed during that limited period. If you have permanent injuries or disabilities, these damages could be projected into the future as well and cover any reduction in earning capacity as well.
If you lost a loved one in a motorcycle crash in Cherry Hill, the damages you can claim might be increased. The loss of a loved one means paying certain expenses such as burial and funeral costs. It also means you can claim damages they would have been able to claim in an injury case, such as their pain and suffering and medical expenses. You can also claim damages for the intangible harms your family suffers, such as lost companionship and lost spousal services.
Proving a Motorcycle Accident Injury Claim in Cherry Hill
To prove that the other driver was at fault in your claim, you will need to prove that they did something "negligent." Most motorcycle accident claims are not based on intentional assault with a vehicle – though you can certainly sue for that as well. Instead, the at-fault driver usually will have caused a crash because they made an error in judgment behind the wheel or they violated traffic laws.
If you can prove that a mistake caused the crash – like failing to watch the road for other vehicles or failing to check one's blind spot – then you can prove that the driver who made that mistake was at fault. If there is a specific traffic law on point, it is often simpler to prove that the other driver committed errors, since traffic laws are clear about what the driver did wrong.
Juries often understand who is at fault when one driver is accused of speeding, tailgating, reckless driving, distracted driving, or drunk driving. Other traffic violations like failing to stop at a stop sign, running a red light, or even changing lanes without signaling could also supply proof of who caused the crash.
Call Our Cherry Hill Motorcycle Accident and Injury Attorney for a Free Legal Consultation
If you or a loved one was injured in a motorcycle crash in Cherry Hill or the surrounding areas, call Jerry Friedman today. Jerry has decades of experience representing motorcycle accident victims in lawsuits against at-fault parties. Jerry is also a motorcyclist himself, and he understands many of the challenges and risks that riders face. For help with your potential case, call our law offices today at 1-800-LAW-4-HOGS to set up a free case consultation.