Voorhees, NJ Motorcycle Accident Lawyer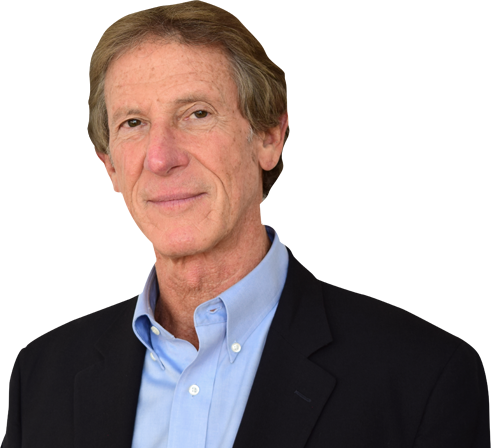 Motorcycle accidents may leave victims with serious injuries that require intensive medical care, rehabilitation, and long recovery times. Victims of serious motorcycle crashes could face long-term disabilities that keep them from working and supporting themselves and their families. If you were injured in a motorcycle accident, you could be entitled to financial compensation to cover medical bills, lost wages, and pain and suffering.
Jerry Friedman is a Voorhees, NJ motorcycle accident lawyer fighting for injured motorcycle riders and their families. If you were injured in a crash, our attorney might be able to take your case and file a claim in court or with the at-fault driver's insurance company to get you the compensation you need. For a free legal consultation, call our law offices today at 1-800-LAW-4-HOGS.
Filing a Claim for Compensation in a Voorhees Motorcycle Accident
To get compensation for your injuries, you usually file a claim against the at-fault driver. If they have insurance, which they are required to carry under NJ law, then you might be able to file a claim with their insurance company. However, the damages the insurance company pays might not cover all of your damages. Plus, the insurance companies will usually try to settle low instead of paying the full value. Instead, you might be better off filing a lawsuit against the at-fault driver.
NJ law allows you to file lawsuits against people who cause you injuries through negligence or intentional harm. That includes drivers who cause accidents on the road. Insurance rules might limit your ability to sue if you have a "limited tort" policy, but very serious, expensive injuries can usually be taken straight to court instead of relying on insurance.
When you file a lawsuit, you often open up additional areas of compensation that might help cover pain and suffering and other damages. However, you must first prove your case to a judge and jury.
Proving a Motorcycle Accident Case in Voorhees, NJ
In order to prove that the other driver was at fault for your crash, you must prove that they either caused the crash by intentionally hitting you or through negligence. Intentional car accidents are rare, but "brake-checking" accidents and road rage crashes do occur. If you are trying to prove the other driver's negligence caused the crash, you must show that they breached some legal duty they owed you, which caused the crash.
Car accidents are often brought about by lacking skill or safety behind the wheel. This can come in the form of dangerous mistakes, like failing to pay proper attention to the road or braking too suddenly for the vehicles around you. In many cases, these kinds of mistakes and breaches of duty might not even violate any traffic laws. On the other hand, many motorcycle accidents are caused by drivers who speed, drive drunk, or violate other traffic laws.
When you accuse another driver of causing an accident, they will often try to shift blame to you instead. In many cases, motorcyclists are partly responsible for a crash because they were speeding, lane-splitting, or making other mistakes on the road. However, the court can decide that even if you were partly at fault, the other driver was more responsible and should be held liable for the crash.
When the court decides another driver is liable for an accident, they can be forced to pay any damages you can prove.
Damages and Compensation in Voorhees Motorcycle Crashes
If you suffered injuries in a motorcycle accident in Voorhees or the surrounding areas, you will have suffered "damages." "Damages," as a legal term, refers to any harms you suffered because of the crash, including physical harm, economic harm, and emotional harm. In most injury cases, you will have damages for pain and suffering, you might need medical treatment, and you could miss time at work because of the injuries. Each of these areas of damages can be compensated if you can prove the damages in court.
Proving pain and suffering is often the hardest part of proving damages. No one else can see the pain you suffered, but they can see evidence of how bad the injuries were and hear testimony about how severe the pain was, how the injuries affected your life, and what the fear and emotional distress of the accident were like for you. This can help prove how severe the damages were, and the court can assign a monetary value to them.
If damages already have a monetary value, they are simpler to prove. Damages for medical bills are often calculated by looking at the cost of any expenses already paid or billed to you, plus the projected cost of future care needs. If you missed work, you can also claim damages for any wages you missed because of your injuries. If you are now disabled and cannot return to work because of the injuries, additional lost wages could be paid for your future lost earnings.
Call Our Voorhees Motorcycle Accident Lawyer for a Free Case Consultation
Motorcycle accidents can cause serious injuries and substantial damages. For help getting the compensation you need for your crash, call Voorhees motorcycle accident lawyer Jerry Friedman today at 1-800-LAW-4-HOGS. Jerry has been helping motorcycle accident victims in New Jersey for over 40 years and might be able to help you with your case as well. Call today for a free case consultation.