Howell, NJ Motorcycle Accident Lawyer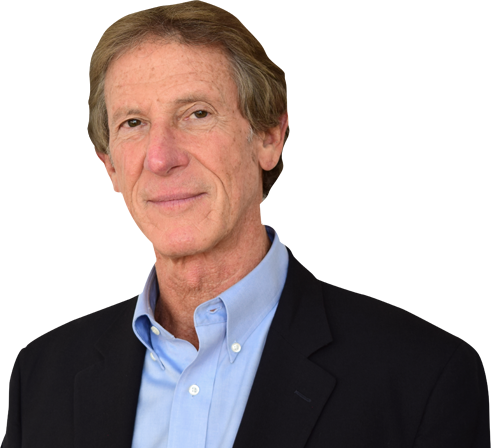 Unfortunately, many motorcycle accidents happen each year in Howell, NJ. The path to recovery can be difficult for those with motorcycle accident injuries. Victims often suffer excruciatingly painful injuries that seriously interfere with their daily lives.
Motorcycle accidents often happen because of drivers' negligence. For instance, riders may be struck by motorists who were driving drunk, speeding, or disobeying traffic lights. Our experienced legal team can help victims of such accidents bring claims for damages against at-fault parties.
After suffering a collision in Howell, NJ, get support from an experienced motorcycle accident lawyer by calling Jerry Friedman at 1-800-529-4464.
What to Do After a Motorcycle Accident in Howell, NJ
Some motorcycle accident victims suffer serious injuries that prevent them from conversing with other parties or gathering evidence at their crashes' scenes. However, if possible, there are steps you can take after suffering a motorcycle collision that will enhance your ability to recover financial compensation from another party.
First, you should call 911 immediately after a motorcycle accident that causes an injury or significant property damage. Police officers must visit the scenes of all harmful crashes in order to draft their accident reports. These reports can often point plaintiffs in the right directions when seeking evidence to support their cases.
Next, you should exchange contact information with other parties to your motorcycle accident. Insurance information as well as contact information should be retrieved from other drivers. Also, you should seek names and phone numbers for any potential eyewitnesses. Witnesses may offer statements that help prove other another driver is responsible for your collision.
You should also attempt gather evidence at the scene of your motorcycle collision if you can. Physical evidence and photos from the scene can be used to identify factors that contributed to your accident. Additionally, this evidence can be used to discredit the defendant's alternative theory of fault.
If you did not receive emergency medical attention at the scene, you should be sure to see a doctor soon after your crash. Official documentation of your injuries is necessary to recover damages from another party.
Finally, you should connect with our motorcycle accident attorneys as quickly as you can after your crash. Our lawyers can evaluate the strength of your potential case and explain the appropriate course of action. Furthermore, our team will work aggressively to collect and review all pertinent evidence.
Damages You Can Recover After a Motorcycle Crash in Howell, NJ
There are several types of economic and non-economic damages you can pursue for your motorcycle accident injuries in Howell. The types of damages recovered in your case will likely depend on the type of harm you sustained and the overall impact it had on your life.
Medical Bills
You can obtain payment for the medical bills you incur as the result of your motorcycle accident injuries. This includes the cost of all future medical treatment you may require. These damages can typically be proven by presenting you medical records.
Property Damage
Thankfully, after suffering a crash, you can also obtain compensation for the cost of repair or replacement of your vehicle. These damages are valued using repair estimated from mechanics.
Lost Income
A high number of motorcycle accident victims must spend time away from their jobs while their injuries heal. Therefore, plaintiffs can also pursue damages for lost income related to their motorcycle accident injuries. In cases where victims are restricted from performing work in the future, payment for their lost earning capacity may also be sought.
Pain and Suffering
Furthermore, plaintiffs in motorcycle accident cases can also obtain payment for the physical pain and emotional suffering they endured. For example, a rider who sustained damage to their spinal cord may be unable to partake in their favorite activities after their accident. In that instance, the victim could pursue compensation for their lost enjoyment of life.
Out-of-Pocket Expenses
Finally, compensation for out-of-pocket expenses may be recovered by motorcycle accident victims. These expenses can refer to a wide range of damages. For instance, a plaintiff may incur out-of-pocket expenses transportation costs and child care assistance while they recover.
Evaluating Settlement Offers for Motorcycle Accident Cases in Howell, NJ
Plaintiffs in motorcycle accident cases are usually presented with settlement offers at some point before going to trial. If you reach a settlement agreement, then the defendant in your case will pay you a certain amount of damages and your claim will be dismissed. There are some advantages to settling early. For instance, you may save on costs such as expert witness fees and filing costs. Furthermore, by reaching a settlement agreement, you may obtain payment sooner.
Unfortunately, many defendants attempt to settle plaintiffs' claims for less than they are worth. If you do not receive an adequate settlement offer, you may need to go to trial to recover the payment you deserve. Our attorneys will help evaluate any settlement offers made in your case. Therefore, you can properly decide if going to trial is best for you.
Time Limit to File Your Motorcycle Accident Case in Howell, NJ
The time limit to file motorcycle accident cases in New Jersey is set forth by N.J.S.A. § 2A:14-2. It follows that plaintiffs typically have two years from the dates of their accidents to bring their claims to court. Noncompliance with this deadline can cause victims to miss out on important monetary damages.
Furthermore, there are several other requirements that must be adhered to when filing your case. For instance, you must file in the right jurisdiction, attach necessary supporting documents, pay required filing fees, serve all named defendants, and ensure that you file a complete claim. Failure to adhere to any of these conditions could force you to re-file your case. Therefore, you should attempt to file your claim as soon as possible after your crash. That way, you will have time to re-file if necessary.
Injured Riders in Howell, NJ Can Call Jerry Friedman for Support and Guidance
Seek help from an experienced motorcycle accident attorney by calling Jerry Friedman at 1-800-529-4464.