Trenton, NJ Motorcycle Accident Lawyer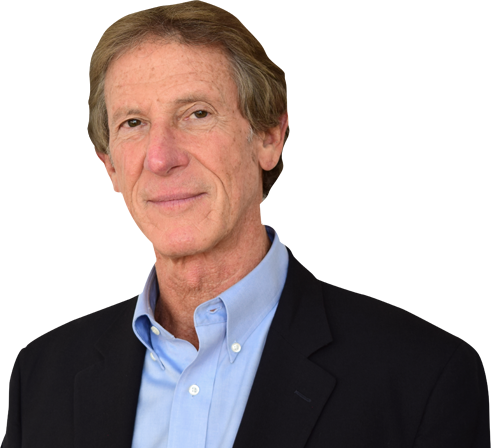 Trenton is one of the most populous cities in New Jersey.  The city streets and highways in the area often have motorcycle riders on them, and other drivers on the road might not take the care they need to avoid causing crashes and injuring these riders.  Motorcycle riders often get the worst of an accident with another vehicle, and you or a loved one could face serious injuries and damages after a motorcycle crash.
If you were injured, call Trenton motorcycle accident lawyer Jerry Friedman today to discuss your case.  Jerry is a motorcycle rider himself, and he has devoted his practice to fighting for injured motorcycle riders and their families to get them compensation for their medical bills, lost wages, and pain and suffering.  If you or a loved one was injured in a motorcycle accident in the Trenton area, call our law offices today at 1-800-LAW-4-HOGS to set up a free legal consultation on your potential case.
Suing for a Motorcycle Crash in Trenton, NJ
If you were injured in a motorcycle accident or a loved one was hurt or killed in a motorcycle accident, you might have some options for how to proceed.  First, you could cover the damages yourself and move on, but this can be extremely expensive – plus, if someone else caused the crash, there is no reason you should have to pay for the damages they caused.  Second, you could file a claim against the at-fault driver's insurance policy to get compensation.  This could be a good choice if you suffered vehicle damage only or you have only mild injuries to cover.  However, damages in a serious crash are often higher than what an insurance company is willing to cover without a court order, or the damages paid might not cover all of the damages you faced.
Third, you are left with filing a lawsuit in court to get the compensation you need.  Many of these injury cases are settled out of court with the at-fault driver and their insurance company admitting fault and paying damages.  However, offers to settle might still be too low to cover your full damages, and you might have to go to a judge and jury to get the full damages you are entitled to.
In a lawsuit after a motorcycle accident in Trenton, you will need to prove the other driver's fault before the court can award you damages. Your New Jersey motorcycle accident lawyer will usually do this by pointing to things that the other driver did wrong on the road, including things like failing to stop at a stop sign, speeding, driving under the influence, or failing to signal and check their blind spots before changing lanes.
Ultimately, the court can assign fault to multiple parties.  This usually means that if multiple drivers were responsible for causing your crash, the court can assign each of them their fair share of the blame and have them pay their own share of the damages.  If you were found partly at fault for your own crash, this will not stop you from getting compensation unless you were more than 50% at fault.  This means you should still talk to a lawyer, even if you think you might be partly to blame for the crash.
Damages for a Trenton Motorcycle Lawsuit
The financial burden of a serious injury can take a toll on your family.  Motorcycle accidents can often result in severe injuries, potentially including permanent disabilities and ongoing medical care needs.  In addition, the injuries might keep you out of work and make it harder for you to take care of your children, tend to household needs, and take care of yourself.  In a lawsuit for a motorcycle crash in Trenton, you can claim damages for all of the economic and noneconomic harms that come out of a motorcycle accident.
The damages for medical expenses and lost wages can typically be claimed at the full value of the damages you faced.  This means that every dollar you spent on medical care, wheelchair ramps, home nursing care, and other reasonable medical costs should be covered, as should every dollar you lost because the injury affected your ability to work.  Insurance policies might not cover these costs at their full value, so it is often necessary to take your case to court to get the full damages you faced.
You can also claim damages for the noneconomic, intangible harms you faced.  This can include things like reduced enjoyment in activities you used to love, like riding your motorcycle.  It can also cover the physical pain and mental suffering you experienced because of the injuries.
If you lost a loved one, you might be entitled to more substantial compensation.  This can cover the cost of lost wages and lost household services from the deceased as well as the cost of burial and funeral expenses, lost companionship, lost spousal services, and more.
You should always talk to a lawyer about what your case is worth before accepting any damages in a settlement or insurance claim.  Those settlements might block your ability to take the case to court and seek further damages, leaving you stuck with whatever you accept.  Always talk to a lawyer first before accepting any money after a motorcycle crash.
Call Our Trenton Motorcycle Accident and Injury Attorney for a Free Legal Consultation
If you were involved in a motorcycle accident in the Trenton area or a loved one lost their life in a motorcycle crash, call Jerry Friedman today.  Our Trenton motorcycle accident lawyer has been representing injured motorcycle riders and their families for over 40 years, fighting to get fellow motorcyclists the compensation they need for medical bills, lost wages, and pain and suffering.  For a free legal consultation on your case, call us today at 1-800-LAW-4-HOGS.