What Are the Most Common Causes of Motorcycle Accidents in New Jersey?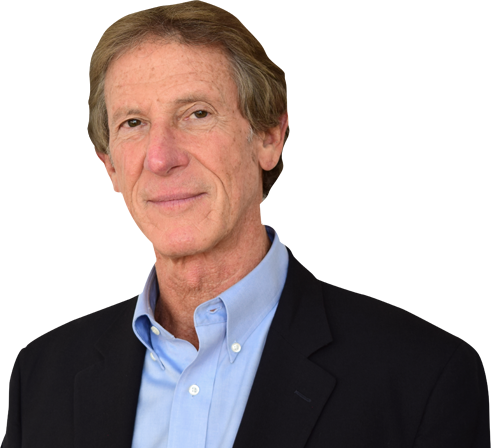 Motorcycle accidents are extremely common and can often lead to injuries and death. Typically, motorcycle injuries in New Jersey are caused by one of a few different causes, each of which can be held against the at-fault driver. New Jersey motorcycle accident lawyer Jerry Friedman discusses some of the most common types of motorcycle accidents in New Jersey and who is typically held at fault for these crashes.
Common Types of Motorcycle Accidents in NJ
While motorcycle accidents happen in many different ways with fault often being divided among multiple drivers or riders, the following are all very common causes of New Jersey motorcycle accidents that can lead to liability for the at-fault driver and compensation for the injured motorcycle rider:
Left Turn Accidents
Forty-two percent of motorcycle accidents happen due to vehicles making left-hand turns on the road. This can often lead them to strike a motorcycle heading in their direction or going straight through an intersection. The accident can also occur as the motorcyclist attempts to pass or overtake the vehicle turning left. Due to the small size of the bike, it can be difficult for a driver to see the motorcyclist.
Drivers making left turns are typically found to be responsible for these accidents unless the motorcyclist was speeding or passed dangerously. Traffic laws that tell drivers to yield to oncoming traffic, signal clearly, and reduce speed safely for a turn all help give standards that drivers need to follow to keep others safe on the road. If a driver fails to do any of these things or outright runs a red light or stop sign when making a left turn, the law can hold them responsible.
Drunk Driving Accidents
Accidents involving alcohol consumption are one of the leading causes of death on the road and contribute to a significant number of deadly motorcycle accidents in NJ each year. Drunk drivers have decreased ability to make safe decisions, and their motor skills and reaction times are usually reduced. Sluggish action, inattention, and dangerous decisions on the road can often cause serious injuries to motorcyclists or even cause death.
When a driver of a car or truck is drunk, they often cannot react to the impending accident. This means that they might not try to hit the brakes, and the accident could occur at a higher speed with more force. These kinds of accidents often cause serious injuries to motorcycle riders, and the at-fault driver's intoxication is usually excellent evidence that they were at fault.
Speeding Accidents
Speed is a factor in most auto accidents. Drivers on motorcycles must be cautious on the road because other vehicles travelling at high speeds can supply enough force to cause deadly injuries. If you were hit by a driver who was speeding and who failed to properly brake, swerve, or react to the situation, you could face serious injuries.
Speeding is illegal in New Jersey, and any evidence of speeding can be used to help prove that the speeding driver was at fault for a crash. If you were also speeding when the accident happened, the court might decide that you shared some liability in causing the crash, but this will not usually block you from receiving damages unless the court finds you were more at fault than the other driver who hit you.
Distracted Driving Accidents
Distracted driving is one of the most common causes of auto accidents. Distractions often make it harder for a driver to pay attention to what's going on on the road, which can be especially detrimental for smaller, harder-to-see vehicles like motorcycles.
Distractions on the road can include mental distractions, like a conversation with a passenger; physical distractions, like reaching over to adjust the radio; or visual distractions, like billboards and signs. Texting and driving often covers all three areas of distraction, since you need to look away, use your hand, and think about the text when writing or reading texts on a phone. This is one of the most serious forms of distracted driving and can usually be used to hold the distracted driver at fault for a crash.
Lane Splitting Accidents
While many of these accident causes can lead to the other driver being held at fault, lane-splitting is illegal in NJ and can usually lead to the motorcyclist being held at fault.
Motorcyclists often attempt to save time on the road by lane splitting in traffic jams instead of waiting behind other vehicles. This is extremely dangerous because it's often difficult for other motorists to see the motorcycle, which can cause the person on the bike to get hit if another driver decides to change lanes. The proximity to other cars and the reduced space the motorcycle has to maneuver are contributing factors as to why this can be so dangerous.
Just because someone was lane splitting when the accident occurred does not automatically mean they were at fault. In some cases, the court could rule that this was only a contributing factor in the accident, especially if the other driver was drunk, speeding, or committing other more serious violations when the crash happened.
Call Our New Jersey Motorcycle Accident Lawyer for Help with Your Potential Case
If you were injured in a motorcycle accident, contact New Jersey motorcycle accident lawyer Jerry Friedman today at 1-800-LAW-4-HOGS. You can set up a free legal consultation to learn about your rights and what steps you'll need to take to move forward with your case. Call us today to get help seeking compensation for your accident and injuries.