What if I Got into a Motorcycle Accident in NJ but I Live in Another State?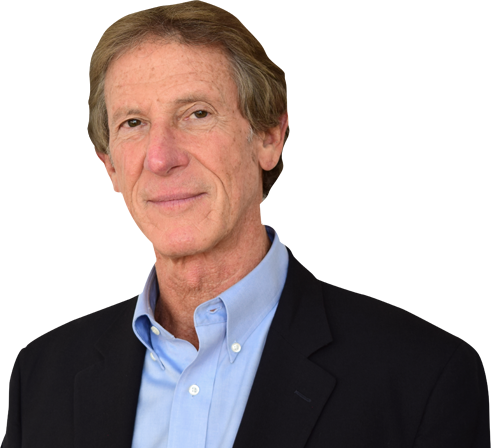 Millions of people pass through New Jersey that do not actually live here. Whether they be commuters, people coming home to visit family, or visitors to the Jersey Shore, an unfortunate number of out-of-staters find themselves facing auto accidents while in NJ. Victims of serious motorcycle accidents might need compensation for their injuries, but they might not know what to do about their accident if they live in another state. New Jersey motorcycle accident lawyer Jerry Friedman explains some information you might need to know about filing your case and getting the compensation you need after a New Jersey motorcycle crash.
Where Do You File a Motorcycle Accident Case that Took Place in NJ?
Knowing where to file a motorcycle accident claim depends on what type of claim you are filing and a few other factors. In general, a lawyer can help give you advice specific to your case, so you should always talk to a New Jersey motorcycle accident lawyer after a motorcycle crash in NJ.
Generally speaking, your motorcycle accident "case" could be an insurance claim, or it could be a lawsuit. Insurance claims are usually handled over the phone or online, so there isn't much to worry about regarding where the claim is filed. However, insurance claims might not be enough to pay for very serious crashes, in which case you might need to file your case in court instead.
When you file a lawsuit in court for a New Jersey motorcycle accident, you usually file it where the crash took place. This means not only filing it in the state where the accident happened but actually filing it in the county where the crash occurred. There are various "jurisdiction" and "venue" rules and doctrines that might allow you to file your claim in the county where the driver who hit you lives. However, many of these rules will still have you file the claim in the state where the crash happened.
If you are from PA or NY or another state, it might not be far to come back to NJ for your accident case, but it can still be an unfortunate hassle. In many cases, it helps to work with a local NJ motorcycle accident lawyer who can handle some aspects of the case for you while you are home recovering.
Do I Need a New Jersey Motorcycle Accident Lawyer if I Live in Another State?
To file a lawsuit in New Jersey, your lawyer needs to be licensed to practice law in New Jersey. In some situations, they might be able to step in with the help of a local lawyer who can work with them to allow their appearance in court. However, if the lawyer does not practice in New Jersey, they might be unfamiliar with NJ law and procedure, potentially causing problems in your case. Additionally, if they have to travel to get to the court, then it is probably more expensive and difficult to have them handle your case for you.
Working with a local New Jersey motorcycle accident lawyer means that your lawyer will be available via phone to discuss the case, then they can appear in court to handle any motions or other appearances that you might not need to appear for. If the case goes to trial, you will likely have to come in for the trial, but your lawyer can be there to handle many of the other steps.
Jerry Friedman is a New Jersey motorcycle accident lawyer with over 40 years of experience handling motorcycle accident cases in NJ, so his experience is a fantastic fit for handling many cases like yours in New Jersey.
New Jersey Motorcycle Accident Laws for Out-of-State Residents
If you were injured in a motorcycle accident in New Jersey, you might have some questions about fault and liability and how they are handled under NJ law. In most cases, traffic laws will help determine who is at fault. NJ traffic law does not have many strange rules for motorcycle accidents, and these laws are pretty similar to the laws in many neighboring states. That means that things like drunk driving, speeding, and other traffic violations will usually hold up as proof that the other driver was at fault.
When determining fault in a New Jersey motorcycle accident case, the court can hold multiple drivers at fault. That could mean that if you are accused of contributing to the crash, you could also be found partially liable. As long as you are 50% at fault or less, you can still get compensation for your damages.
New Jersey law gives car accident victims 2 years from the date of injury to file their claim. In some cases, such as if you were injured as a minor, you might be able to extend the deadline to file. Your lawyer can analyze your case and help determine if there is any need for that kind of extension. Most of these rules are not affected by where you live, but rather that the accident was a NJ accident.
Some states place caps on pain and suffering damages in an injury lawsuit. New Jersey has no caps on pain and suffering, but if "punitive" damages are awarded, they are usually capped at $350,000 or five times the compensatory damages in your case.
Call Our New Jersey Motorcycle Accident Lawyer for a Free Consultation
If you were injured in a motorcycle accident in New Jersey, the best way to get full compensation for your injuries might be to file a lawsuit in New Jersey. That can be a huge hassle if you live out of state, but our experienced NJ motorcycle accident lawyer, Jerry Friedman, can help handle much of your case while you focus on your recovery, and he can fight to get you the compensation you need. For a free legal consultation, call our law offices today at 1-800-LAW-4-HOGS.