How Do You File a Lawsuit After a Motorcycle Accident in New Jersey?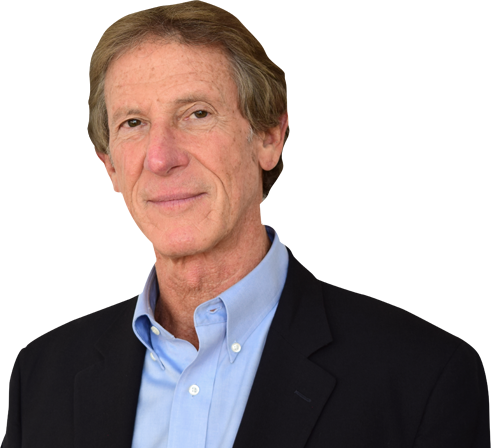 The injuries a motorcyclist suffers in a collision with a car, truck, or SUV are often devastating. If you are hurt in a motorcycle accident, you are entitled to seek monetary compensation for your injuries and financial losses through a personal injury lawsuit. The first step you should take in filing a lawsuit is to retain an experienced New Jersey motorcycle attorney such as Jerry Friedman. Jerry understands the complexities and challenges with litigation involving motorcycles because he is not only a skilled personal injury attorney – he is a motorcyclist himself. In the following article, we discuss what is necessary to file a lawsuit in New Jersey after a motorcycle accident.
Steps Needed to Prepare to File a Lawsuit After a Motorcycle Accident in New Jersey
Whatever you do after a motorcycle accident will depend on the severity of your injuries. Getting medical attention should be your priority – even if it means leaving the scene of an accident in an ambulance or medivac. If possible, you should take photographs of the accident scene and collect contact information from any witnesses who saw the crash.
Next, either you or a loved one should contact our Franklin Township, NJ motorcycle accident lawyer. The faster you call Jerry Friedman, the faster we can gather evidence, statements, and police records.
As soon as you can, you need to write down or record all your memories of the accident, including every detail you can recollect – no matter how trivial. If necessary, have a family member or friend write it down for you. To draft a complaint to file with the court, our office will need to understand what occurred.
Collecting Evidence and Records of Damages in NJ Motorcycle Accidents
You are entitled to seek recovery of all your financial losses following a motorcycle accident. Therefore, it is essential to document and record your expenses. Some, such as medical costs or hospital bills, are not difficult to prove. However, you want to make sure the smaller and less obvious expenses are included, such as parking costs, medication co-pays, and any income you might have lost due to your injuries.
The Steps Involved in a New Jersey Lawsuit for a Motorcycle Accident
A lawsuit is a complicated legal process that involves many distinct steps.
The Complaint and Answer
Once our office has a basic understanding of the circumstances surrounding your accident, including what occurred, who was at fault, and an estimate of your potential damages, we will draft, file, and serve a complaint. The complaint is the legal document that states the facts of the case, the damages sought, and the legal argument that you should recover those damages. This document is filed with the court and must be handed to any defendant in the case.
The defendant will then have an opportunity to file an answer to the complaint. The answer will list the disputed facts, respond to our allegations, and present any defenses or counter-claims.
Discovery
After the defendant has answered the complaint, the discovery stage begins. During this process, both sides request the evidence and information the other has in its possession. Discovery usually occurs in three ways. Our office could file an interrogatory, which is a series of questions that the defendant must answer. The second is a request for documents. This is a formal request to provide documents, reports, or statements from the defendant or other interested parties. Finally, depositions could be scheduled. A deposition is a formal, in-person, questioning of the defendant or another party under oath.
Motion for Summary Judgment
If the defense believes, after all the facts have been determined, that there is no basis for the lawsuit, they will file a motion for summary judgment. A motion for summary judgment requests that the court dismiss the case entirely or dismiss one or more issues. If there is no response, the court will generally grant the motion. It is critical to have our knowledgeable New Jersey motorcycle accident attorney working on your case as motions for summary judgment often revolve around intricate legal concepts.
The Trial
If there is no settlement, the case will go to trial. At this point, our skilled New Jersey motorcycle accident attorney will present the evidence, witnesses, and experts to attempt to prove you were not at fault and deserve to be compensated for your injuries, pain, and suffering. For more information on the average settlement for a motorcycle accident lawsuit in NJ, contact our lawyers today.
Deadline to File a New Jersey Motorcycle Accident Lawsuit
Under the New Jersey statute of limitations, you have two years from the date of your accident to file a lawsuit. Understanding this deadline is essential for two main reasons. First, the deadline is nearly absolute. If you are in negotiations with an insurance provider and let the two years lapse, any lawsuit you file would most likely be dismissed by the court. This includes any time you might have spent rehabilitating or recovering from your injuries. Second, even though you have two years, you should not wait that long to begin the process. By retaining our Middletown, NJ motorcycle accident attorney immediately following your accident, we can begin preserving and gathering vital evidence that will probably not be available twelve or twenty months later.
Call Our New Jersey Motorcycle Accident Attorney for a Free Consultation
Because of the severity of injuries sustained in an accident, a motorcyclist might be required to file a lawsuit to receive the compensation they deserve. Jerry Friedman, Esq. is a New Jersey attorney dedicated to representing motorcyclists and their families. An enthusiast himself, he will fight for your or a loved one's legal rights. For a free consultation to discuss your case, call our office today at 1-800-LAW-4-HOGS (1-800-529-4464).