What is the Average Settlement for a Motorcycle Accident Lawsuit in New Jersey?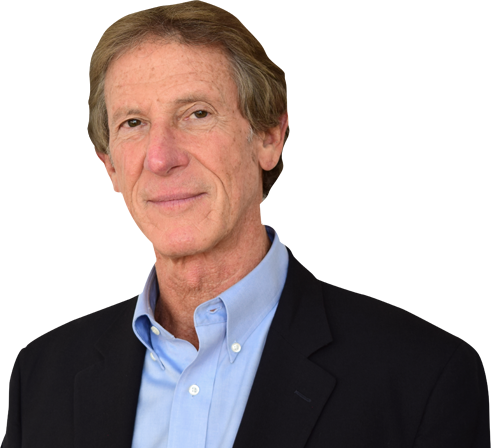 It is almost impossible to talk about an average settlement after an accident involving a motorcycle in New Jersey. Because of the lack of protection for the rider, when a motorcycle collides with another vehicle, the motorcyclist is more likely to suffer severe injuries or be killed. While Jerry Friedman, an experienced NJ motorcycle accident attorney, and avid rider, can give an estimate after examining the facts of your case, it is almost impossible to discuss what an average settlement is. Below, we discuss the factors that help determine the potential compensation following a motorcycle accident lawsuit in New Jersey.
How Much is a New Jersey Motorcycle Accident Settlement Worth?
First, it is essential to know what types of economic damages a motorcyclist can be compensated for if they were injured due to another's negligence. Typically, damages in a lawsuit arising from a motorcycle accident are broken down into two categories – economic damages and non-economic damages.
Economic Damages in NJ Motorcycle Accident Settlements
Economic damages are financial losses a rider suffers because of an accident. To recover these types of damages, our New Jersey and Middletown, NJ motorcycle accident attorney will look to provide documents and records that evidence the costs and expenses associated with the accident and injury.
An injured rider is entitled to recover for their medical expenses following an accident. These types of costs include any fees associated with an ambulance ride, emergency room visit, hospital stays, surgeries, medical specialists, a primary physician, diagnostic tests, lab work, physical therapy, and any required ongoing medical treatment. Depending on the severity of the injuries sustained, the medical costs could become significant and continue for years after the accident.
In some unfortunate accidents, the injuries suffered result in a permanent disability. The cost of long-term medical care or in-home treatment could be enormous. When the recklessness or negligence of another caused your injury, these are costs you should not have to endure. The length of recovery will also significantly impact the settlement amount.
If your injury is serious, you could miss weeks, months, or years of work. A motorcyclist can recover any lost income due to medical treatments, recovery, or a disability that adversely impacts their ability to earn a living. Depending on the situation, an injured rider could be awarded compensation for a couple of weeks or a lifetime of lost income. If you suffer a disability that diminishes your capacity to work or makes it impossible to earn a living, our office will work with financial experts to determine your just compensation. Jerry will vigorously fight for every penny you have lost due to your injury.
In those tragic events where a rider loses their life, the surviving family and loved ones are entitled to seek compensation for wrongful death.
Non-Economic Damages in NJ Motorcycle Accident Settlements
Your financial losses could make up a substantial part of a settlement after a motorcycle accident. However, in many cases, the most significant portion of a recovery award could be for non-economic damages. While challenging to prove, our Franklin Township motorcycle accident attorney has the knowledge and tools to determine the amount of just compensation you deserve.
Unlike economic damages, there are rarely any documents or receipts to evidence the extent you have suffered. Every accident is different, and every rider's experience is unique, so it is vital to thoroughly investigate exactly how an accident impacted an injured motorcyclist. For example, if you are hurt in a motorcycle crash, you are entitled to recover for your pain and suffering and any anxiety, depression, or emotional distress you are experiencing. Additionally, an injured rider might be diagnosed with post-traumatic stress disorder or another psychological condition after a horrific accident. Non-economic damages also encompass the humiliation or embarrassment you might feel if you were scarred or disfigured. Furthermore, the settlement could include compensation for the loss of enjoyment of life or consortium.
Does a Motorcycle Rider's Fault Affect their Settlement in New Jersey Accidents Cases?
Adding up your receipts and estimating the cost of your pain and suffering is only one part of the settlement equation after a New Jersey motorcycle accident. Under the New Jersey Comparative Negligence Act (NJSA), fault in a personal injury case can be apportioned among the various parties involved in an accident. Therefore, in a motorcycle accident with the driver of a car, a jury is required to assign fault to each party in the accident. In some cases, this could be 100% of the blame on one driver. In most cases, the defendant will work to shift fault. This is because the compensation awarded in a personal injury lawsuit will be reduced by the percentage of fault assigned. For example, if an injured motorcyclist is awarded $100,000 but found to be 40% at fault for the accident, the amount will be reduced by $40,000. If the defense shifts the blame to over 50%, the injured plaintiff is prohibited from collecting any compensation.
This shifting of fault is especially important when an accident involves a motorcycle. As a rider himself, Jerry Friedman understands the stigma and prejudice many motorcyclists face. Too often, a motorcyclist is perceived as a reckless thrill-seeker. You need an experienced Jersey Shore motorcycle accident attorney working not only to calculate your just compensation but also to fight against any arguments the defense will make that you contributed to the crash.
Call Our New Jersey Motorcycle Accident Attorney for a Free Consultation and Settlement Estimate
Unfortunately, many motorcycle accidents in New Jersey result in serious injuries or even death. If you or a loved one was injured in a motorcycle accident, or if you lost someone, you want an experienced New Jersey motorcycle accident attorney representing you. Jerry Friedman is a skilled motorcycle accident injury attorney who fights specifically for riders and their families to receive the settlement they deserve after an accident. For a free consultation, call our office today at 1-800-LAW-4-HOGS (1-800-529-4464).