Motorcycle Accidents in New Jersey and Their Relation to the Law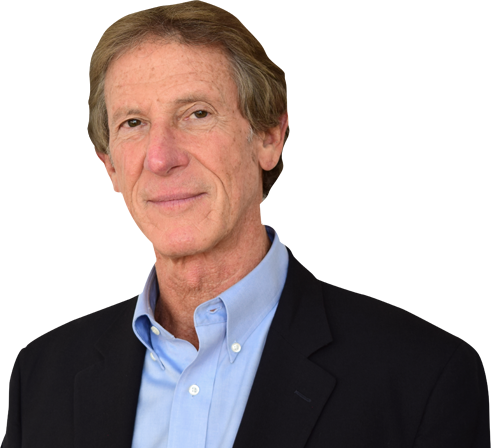 Keeping Safe and Within the Law on a Motorcycle
From 2008 until 2017, there were numerous motorcycle fatalities in New Jersey with 93 deaths occurring in 2011 alone, and from 2012 until 2016, 12,000 crashes in the state involved motorcycles. Nearly a third of all motorcycle accidents in 2017 occurred because the riders had had too much alcohol, and more than a quarter of incidents involved excessive speed. Due to these alarming statistics, motorcycle law in New Jersey is necessarily strict.
How to Stay Safe
The best defense against becoming a statistic is to concentrate heavily on safety. Always wear a helmet even if you are just a passenger on the bike. Not only is the motorcycle helmet law applicable to everyone, but it is the main thing you can do to protect yourself. Also, always wear bright, easily seen colors. Sure, that midnight-black bike suit and black, reflective helmet look mighty nifty, but they are difficult to see, particularly during the dusk, dawn and evening hours. It is far better to wear bright red or yellow and, to a lesser degree, green and purple. In fact, the more obnoxious the color is, the better it is.
Always make your moves on the road as if none of the other motorists are able to see you. Make sure you have more than one option if someone were to cut you off or swerve into your space. If you travel all over the country, you may visit states that allow lane splitting. New Jersey does not allow lane splitting, so you will get a ticket if you get caught doing it. Worse, if you are injured in an accident, you could be held liable because you failed to keep right on your motorcycle. This is just one reason why it's crucial to be familiar with New Jersey motorcycle helmet law before setting out on your bike.
Other Considerations of Law
New Jersey has some other restrictions on its bikers, too. For example, you cannot have any motorcycle with handlebars that reach above your head while riding. Peter Fonda may have looked cool in "Easy Rider," but you'll just get a ticket. You also must have a rearview mirror. Your required helmet must have reflectors on both sides so that motorists approaching you from the side at night can see you. Remember, too, that if your bike isn't approved to have passengers, you may not allow people to ride with you. Even if your bike is approved, your passenger must sit only in the correct seat. These, along with other regulations, are designed to help keep you safe.
Just as you are responsible for being aware of traffic around you, others are required to be aware of you. Even if you follow all the rules to the letter, drive defensively and wear all the required gear; people who are inattentive or just don't care can hurt or kill you through their actions. It is in these situations when a motorcycle accident lawyer can be of the most help.
Ways That a Motorcycle Accident Attorney Can Help
There are two sides to the equation: the motorcyclist and the "other person." In some cases, it might involve two or more motorcyclists. When it comes to motorcycle safety, it is everyone's responsibility.
Motorcyclists are responsible for adhering to the rules of the road; maintaining their riding skills; and having all the correct, approved equipment. Sometimes, even if they do all of that, they are still the victims of a crash.
Other drivers sometimes crash into motorcycles when it is the biker's fault. The biker either swerves or tries lane splitting or some other maneuver that causes the crash.
Generally, New Jersey is a no-fault state when it comes to vehicle insurance. That means that all people involved in an accident file under their own insurance coverage. The minimum required coverage in New Jersey is called Personal Injury Protection, or PIP. People also have the option to purchase bodily injury and property damage coverage. These plans cover different parts of the compensation to which motorists are entitled.
There are exceptions to this no-fault rule, and New Jersey is unique in the following regard. When people buy their vehicle insurance, they have the option to select "unlimited right to sue" as part of their policy. Under the "limited right to sue" inherent in all PIP and other no-fault policies, someone is allowed to sue if:
The person loses a limb.
The person becomes significantly scarred or disfigured.
The person, if pregnant, loses the fetus.
The person suffers a displacement fracture.
The person is permanently injured and suffers a reduction in quality of life.
The person dies.
If the individual involved dies or is incapacitated in some way, someone else is allowed to act on that person's behalf or his or her estate.
When a person chooses "unlimited right to sue," that means that he or she can sue for any reason regardless of the outcome of the accident. This includes past and future lost wages, ongoing medical bills and pain and suffering. It allows the plaintiff to file for punitive as well as compensatory damages. This is especially important if you suffer an injury that the law does not deem to be serious yet still causes, and will continue to cause, significant pain in your life.
Keep in mind, however, that simply having the right to sue does not guarantee a victory in such a lawsuit. Laws change all the time, and you also have to remember that you have a certain time frame to file a suit. Generally, that time frame is two years for personal injury or death and six years for property damage. Of course, your case may not be general. A motorcycle accident attorney will be able to advise you on the possible outcomes of your case.
A motorcycle accident attorney may also have access to several resources, such as accident investigators, accident reconstruction specialists, insurance company contacts, medical personnel and law enforcement officers, who can assist with the case. These individuals will not only work to help with your case, but they also can assist you with how to deal with your situation. No lawyer can guarantee an outcome, but all attorneys should strive to achieve the best possible result for their clients.
Law 4 Hogs
As a firm, we have three decades' experience in both the boardroom and the courtroom. No matter what is required as part of your case, we can act as your advocate. In our office, we aim to make your stay as comfortable and hassle-free as possible because we know how stressful it can be when dealing with a personal injury or the injury or death of a loved one.
Should you decide to protect your rights after a motorcycle accident, contact Law 4 Hogs to schedule an appointment with our motorcycle accident lawyer NJ today. You can call 1-800-LAW-4-HOGS, fill out our website form or just drop in on one of our offices in Marlton, Toms River, Neshanic Station, Holmdel, Frankenville or Linwood. First consultations are free.