Should I Get a Lawyer for a Motorcycle Accident in New Jersey?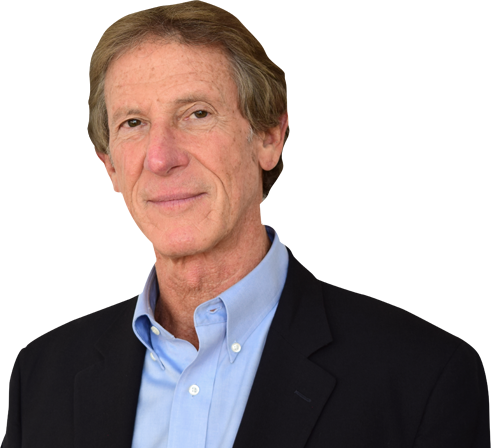 A motorcycle accident can be one of the scariest experiences you can go through. Sadly, many of these cases lead to devastating injuries, property loss, and wrongful death. If you or a loved one has been injured in a motorcycle crash in New Jersey, we can help. Our New Jersey motorcycle accident lawyer Jerry Friedman understands how challenging dealing with your injuries can be. We dedicate our efforts to protect and uphold your rights against the liable parties. For more than three decades, Jerry has fought for the compensation of thousands of injured bikers in New Jersey. Thanks to our experience handling motorcycle accident injury claims, we have developed the necessary skills to fight for the compensation you deserve. Jerry Friedman invites you to keep reading as we discuss whether you should hire an attorney for a motorcycle accident in New Jersey.
Why Should I Get a Motorcycle Accident Attorney in New Jersey?
A motorcycle accident should never be taken lightly because of all the consequences tied to it. In addition to property damage and loss, there are also severe injuries or wrongful deaths to factor into the equation. When a severe motorcycle crash happens, all parties involved will likely start pointing fingers trying to shake off liability. If a responsible party can be identified, he or she will argue that you were also liable for the crash. This can have an impact on your claim if it's not handled correctly. If you are found responsible for your accident, your potential compensation can be reduced or denied – we explain more below.
It isn't easy to have access to the compensation you deserve without skilled, experienced legal representation. Without a motorcycle accident lawyer by your side, the liable parties may come up with a strategy to cover a small portion of what you may rightfully get by taking your case to trial. Insurance companies will try hard to offer a low-ball settlement offer to make you feel like they are taking good care of you. However, thousands of cases worth of experience have taught us that insurance companies should not be trusted entirely. With your attorney's assistance, you can be in a better position to negotiate with your insurance company after your motorcycle accident.
How Can a New Jersey Motorcycle Accident Lawyer Help Me?
You must contact a skilled New Jersey motorcycle accident lawyer soon after your crash. Sitting down with your lawyer and explaining your situation can help you set all the legal wheels in motion. Once you have gone through your initial consultation, your motorcycle accident attorney can help you by taking over your case and analyzing the details of your crash.
This means revisiting the crash scene to collect information or additional evidence from your accident and determining the cause of your motorcycle crash. Additionally, your lawyer can gather all relevant documents such as your medical record, police report, witness testimony, and other related data. As we mentioned, having an experienced motorcycle crash lawyer can help you fight against greedy, opportunistic insurance companies.
Another way a motorcycle accident lawyer can help you is by protecting your legal rights. As we pointed out at the beginning, your potential compensation may be reduced or denied depending on your percentage of liability in your motorcycle accident. Under New Jersey's comparative negligence doctrine, a defendant may argue that you were partially responsible for your crash, and your compensation should be reduced or denied. This is where your motorcycle accident lawyer can step in. Without legal representation, it would be nearly impossible to counter the defendant's arguments about your participation in the occurrence of your crash.
We can illustrate a potential scenario to help you understand what the comparative negligence rule can do to your case. Suppose the court granted you a $100,000 compensation for your crash. If the court determines you were 10% responsible for your motorcycle crash, you can only get $90,000. However, your situation can complicate further. Under the same circumstances, the court may deny your compensation entirely if you are found 50% or more liable for your crash. Having an experienced motorcycle accident lawyer by your side can help you protect your rights and interests and fight for the compensation you deserve.
Many motorcycle accidents are solved in settlements. However, there is a difference between accepting an agreement with and without your lawyer. As we mentioned at the beginning, insurance companies may offer you a low-ball settlement, hoping you will agree and close their case. However, having a lawyer by your side can help you negotiate a settlement that can help you cover your losses. If a settlement doesn't work, your attorney can take your case to court. By litigating your case, you may have a better chance of fighting for complete compensation, including your property loss, medical bills, lost wages, and pain and suffering.
It is essential to understand you have a limited time to file your claim with the court. The statutes of limitations cut the time you have to file your claim short. Under New Jersey law, an injured motorcyclist has up to two years from the moment of their accident to file their claim. Two years may seem like a lot of time. However, your lawyer may need to do a lot of leg work to prepare your court case. If you miss the legally-timed window provided by the statute of limitations, the court may refuse to hear your claim.
New Jersey Motorcycle Accident Lawyer Serving Injured Victims
If you or a loved one has been injured in a motorcycle accident in New Jersey, you need to contact a skilled motorcycle accident attorney immediately. It is easy to feel frustrated, lost, and hopeless after a severe motorcycle crash. However, not everything is lost. Our New Jersey motorcycle accident lawyer Jerry Friedman can help you get the compensation you deserve from the liable parties so you can get back on your feet. Thanks to decades of experience, we have proudly helped motorcycle accident injury victims get the compensation they deserve. We can work to do the same for you. Call our law offices today for your private consultation with Jerry. Our phone number is 1-800-529-4464.